PayPal May Be Opening Up to Digital Currency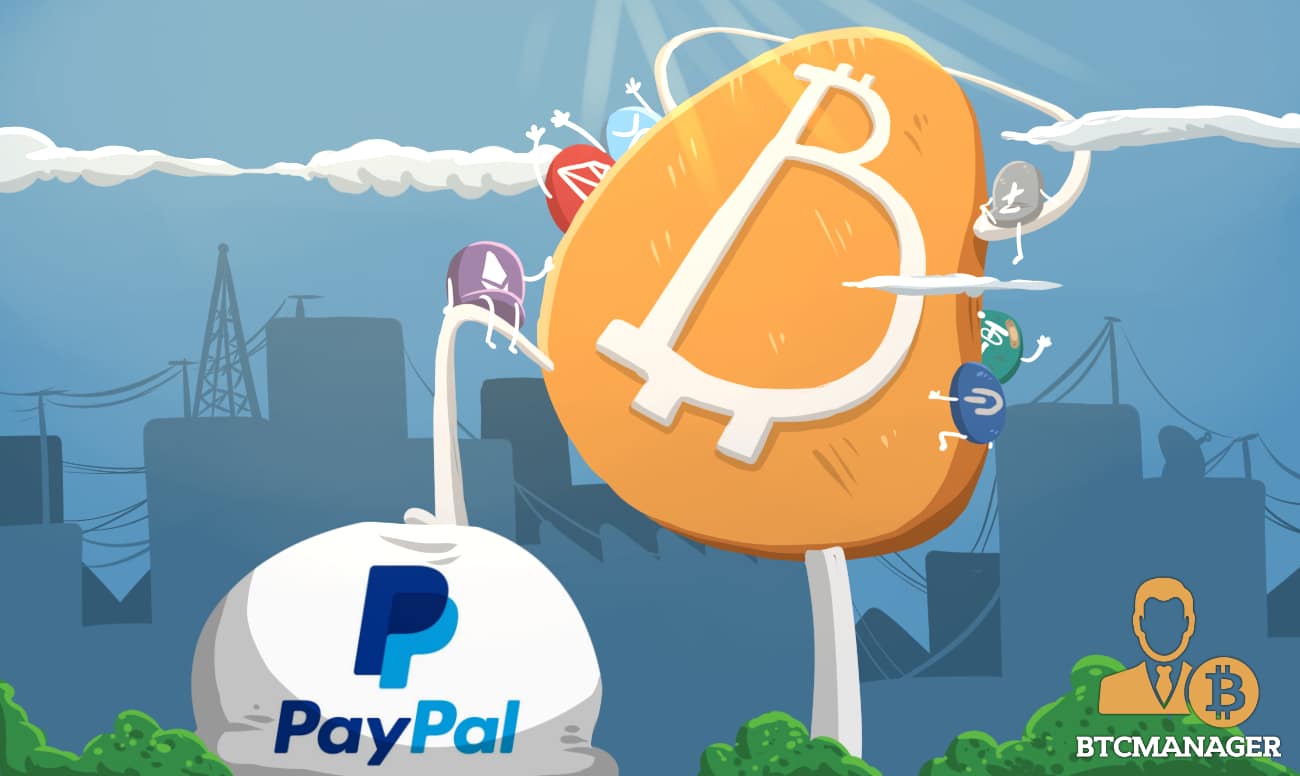 PayPal's ambivalent stance over the digital currency might be changing as CFO John Rainey has stated that the payment processor has created teams to study both blockchain and cryptocurrency, as reported by Forbes on May 10, 2019. PayPal previously allowed merchants to receive payments in Bitcoin but removed functionality after volatility started surging.  
PayPal Open to Digital Currency Research
In an interview with Yahoo Finance, John Rainey spoke about PayPal's present apprehension toward Bitcoin, citing the immaturity of the network as a primary reason. However, PayPal has openly admitted the idea and technology behind blockchain is fascinating and they are possibly developing active solutions on the blockchain.
Though PayPal remains skeptical about Bitcoin, they have assembled a team to take on digital currencies in harmony with blockchain. This seems to be a constant narrative among larger companies who want to research the technology, namely the fact that they're bullish on blockchain, bullish on digital currencies, but wary of Bitcoin.
PayPal had previously added Bitcoin as a form of payment for merchants to adopt, they seemed to have been spooked by the experience. John Rainey was quoted explaining the situation and why PayPal is still uncertain about Bitcoin.
"We have teams working on blockchain and cryptocurrency as well, and we want to take part in that in whatever form it takes up in the future – I think it's just a little early on right now (for Bitcoin). If a merchant adopted Bitcoin they would quickly convert it to a more stable currency like the Euro or Dollar."
Corporate Adoption Increasing
With platforms like Fidelity and Square giving customers an option to buy and sell Bitcoin, there is a lot of retail interest coming in that didn't exist before. These corporations are embracing Bitcoin, and Square even functions as a wallet, adding a world of convenience to Bitcoiners who use the Cash App.
Companies like J.P. Morgan, Goldman Sachs, Wipro, and Overstock have embraced blockchain as well as digital currencies, and are using the technology to improve their customer offerings. 2018 saw a large number of companies start to explore digital currencies as well as retail outlets and online stores starting to accept Bitcoin through processors like BitPay, whilst others have gone in on their own implementations.
While consumer-facing companies like Expedia, Subway, and Shopify have started using Bitcoin, most of the focus is away from Bitcoin and toward the potential of digital currencies. Most businesses are wary of the regulatory and legal risk posed by Bitcoin, but none of them will deny the power of digital currency and blockchain.