Playboy Sues Cryptocurrency Company for Breaching Contract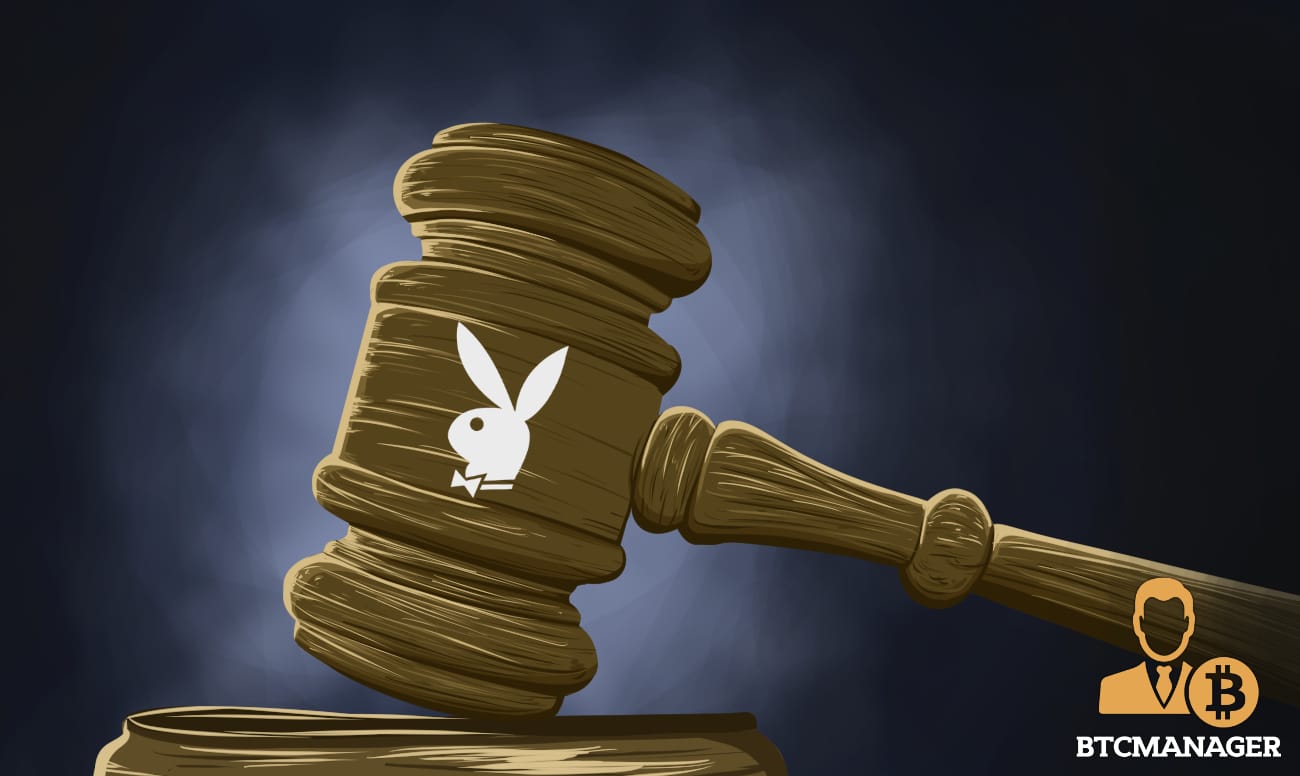 Playboy Enterprises is currently suing a Canadian cryptocurrency company, Global Blockchain Technologies (GBT) on the allegation that the former fraudulently breached their contract with the adult entertainment company. On August 14, 2018, Playboy claimed that GBT failed to implement blockchain technology into Playboy's online platform and media channels.
"Compensatory and Punitive Damages"
According to the LA Times, Playboy filed the lawsuit with the Los Angeles County Superior Court. The adult entertainment company mentioned that they agreed in March that GBT would be responsible for implementing the Vice Industry token (VIT) on the Playboy websites. Playboy noted that under the existing agreement, GBT was responsible for providing technical support "at no cost" and pay Playboy $4 million to license the brand in their promotional efforts.
The lawsuit stated that the payment was due on July 16, 2018. GBT was also responsible for removing any mention of pornography from VIT's website, stating that hey had to "rebrand the VIT website as more generally video/entertainment oriented."
The report filed by the Attorneys from Akin Gump Stauss Hauer & Feld noted that Playboy is looking for unspecified compensatory and punitive damages from the breach of the contract. GBT, however, dismissed the seriousness of the suit and saw it as a "normal dispute." They also noted that the term fraud used here is not true and that the allegation is "frivolous."
The Canadian company mentioned in a statement that, "Global believes it has a strong defense to the action and will be vigorously defending same."
Playboy Looks to the Crypto
In March 2018, Playboy expressed great interest to develop an online payment wallet. Playboy, like other adult entertainment brands including Pornhub and Brazzers, was keen to explore cryptocurrencies as an innovative way to circumvent traditional online payment processes and their hefty transactions fees.
Furthermore, cryptocurrencies add a layer of privacy compared to credit cards or other existing payment methods.
The goal for Playboy is to implement a wallet that could support a variety of different cryptocurrency tokens across the Playboy platform which included their digital, online media, and casual gaming businesses. Playboy TV was to the first channel from the company's extensive platform that would have the wallet.
The idea was to enable people to purchase media from the platform using VIT and reward audiences for watching content, interacting with the media by commenting or even voting on the content available.