Rep Soto: Cryptocurrency Regulation Belongs to the CFTC not the SEC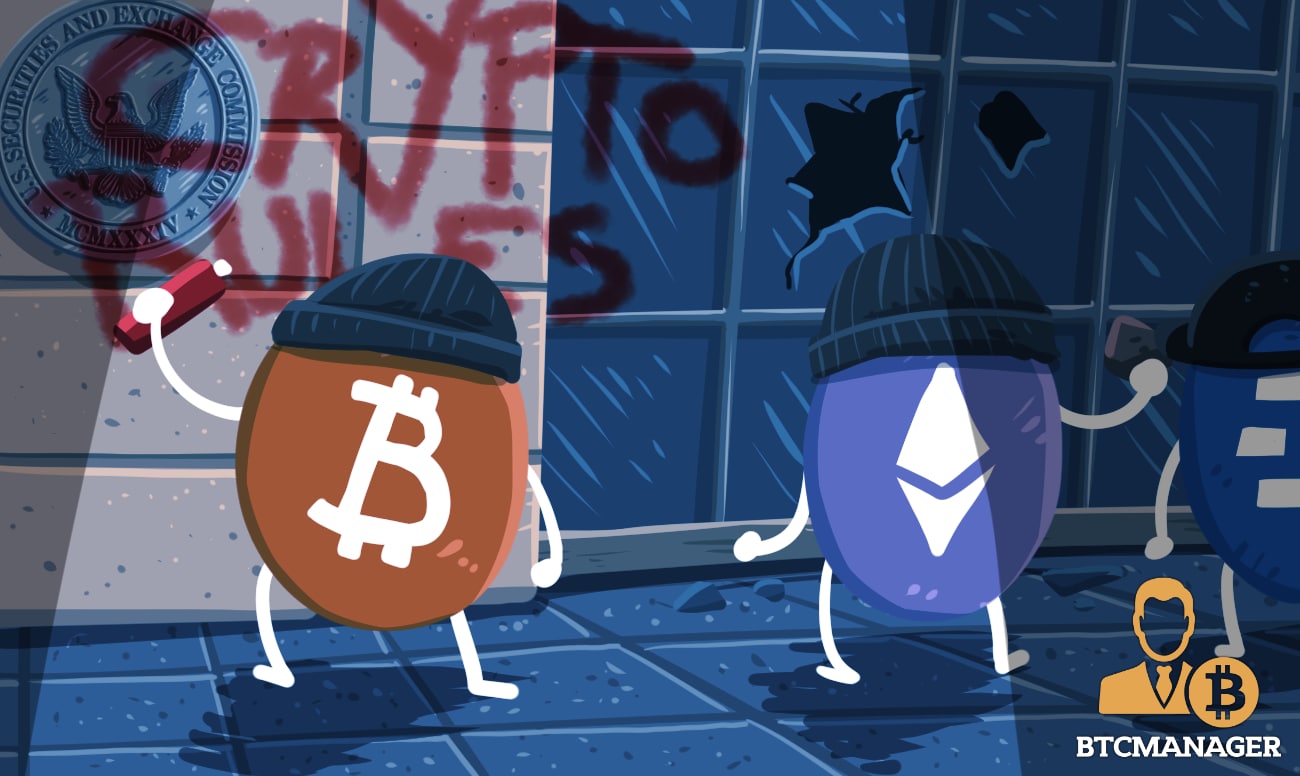 United States Congressman, Darren Soto (D-Fla) has reportedly said that the issue of crypto regulation should be left to the jurisdiction of the U.S Commodity Futures Trading Commission, rather than the almighty Securities and Exchange Commission (SEC), reported Cheddar on January 10, 2019.
The CFTC Should Regulate Cryptocurrencies
While the SEC has been actively overseeing the U.S. cryptocurrency space, hunting down projects that go against its statutes, Representative Darren Michael Soto, an American attorney and congressman, has argued that the former should leave matters concerning cryptocurrencies to the CFTC and instead, focus solely on securities regulation.
In an interview with Cheddar, Soto stated that securities laws could be stringent and adversely affect the market unless the digital assets being regulated are truly securities.
"Overall, we hope to establish jurisdiction and classifications so we can bring confidence and clarity into the market," he added.
While a handful of nations across the globe including Malta and even Gibraltar have formulated rules for their entire crypto and blockchain space, the United States, the world's largest economy is yet to achieve the same feat, due to the varying regulatory standards present in the state.
For instance, the Internal Revenue Service (IRS) sees cryptos as a tax-remitting property, the SEC has declared that only bitcoin (BTC) and ether (ETH) are digital currencies, and as such all blockchain-based tokens generated via an initial coin offering (ICO) is a security and must come under its purview.
Congress Looking to Update the Laws
Soto also pointed out that at current, the U.S. cryptocurrency ecosystem focuses a lot of attention trying to find out "when or how" a digital asset falls under the security category, in a bid to avoid the SEC hammer, forgetting the fact that the agency doesn't make the laws.
However, the U.S. Congress is now ready to tweak the law a bit to foster consumer protection while also promoting innovation and ultimately ensure the U.S. doesn't fall behind other countries championing the cryptocurrency movement including Japan and South Korea.
"There'll be a role for the CFTC and FTC to play, and we'll be saving the SEC for true securities, knowing predominantly that these are commodities and currency transactions," said Soto.
It's worth noting that Soto is one of the very few American congressmen making significant efforts to establish favorable regulation for the U.S. cryptoassets industry.
As reported by BTCManager, in December 2018, Soto and Ted Budd introduced legislation aimed at preventing cryptocurrency price manipulation. On December 24, 2018, BTCManager informed that Soto and Warren Davidson had proposed a bill to exempt digital assets from the definition of traditional securities.