Ripple generating more income outside U.S., expanding to E.U.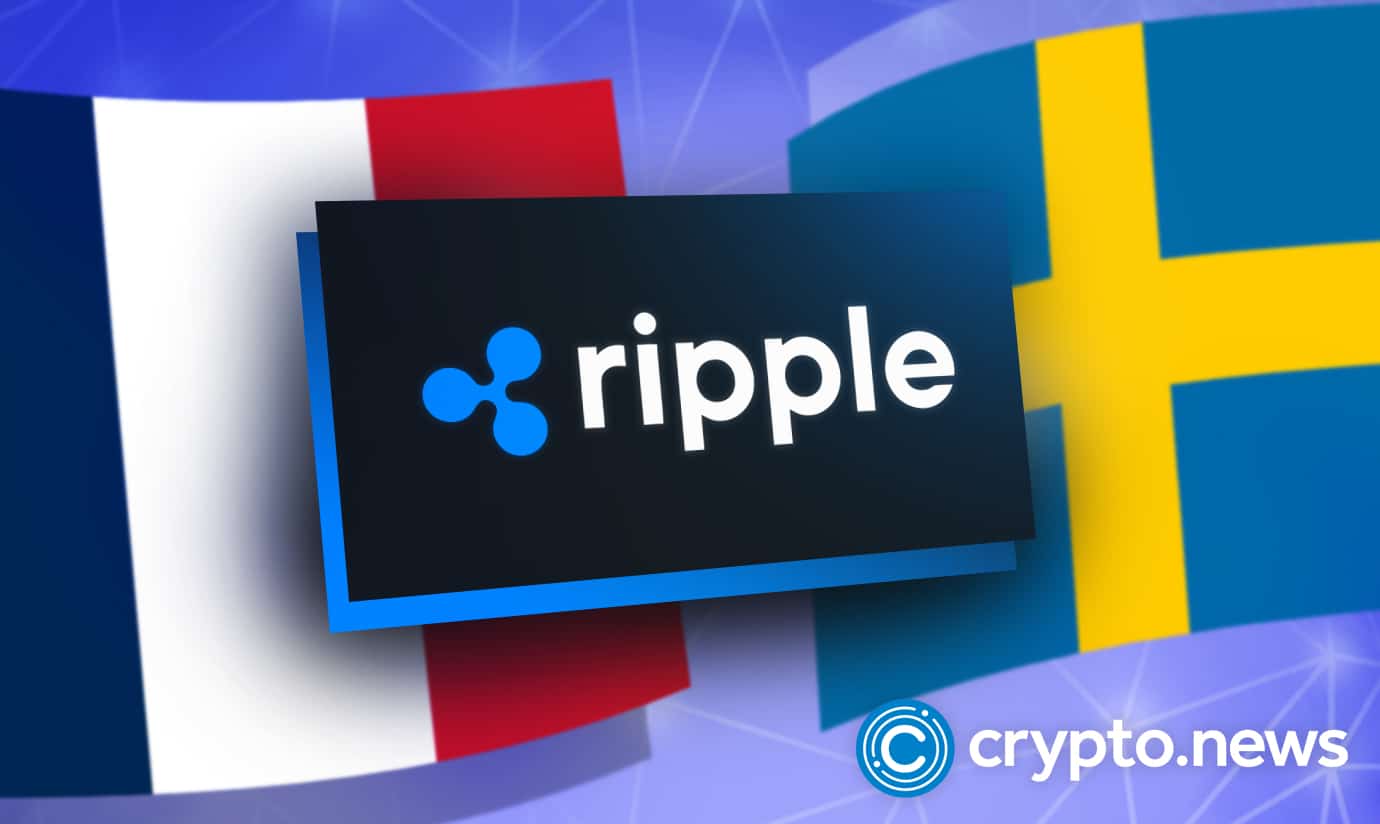 Ripple no longer derives most of its income from the U.S. It is looking to expand its reach by seeking a license in Ireland to drive EU expansion.
Ripple ready to take over the world despite U.S lawsuit setbacks
Earlier this week, Ripple General Counsel Stuart Alderoty spoke in an interview with CNBC that at the moment, "Ripple is operating outside of the U.S." due to the hassle from its prolonged legal fight with the U.S Securities and Exchange Commission (SEC).
Alderoty stated in the interview that its customers and revenue are all driven out of the U.S., "even though we still have a lot of employees inside of the U.S.,"
Ripple, not tardy with their ambition, already has two employees on the ground in the Republic of Ireland. At the moment, it is seeking a virtual asset service provider (VASP) license from the Irish central bank so that it can "passport" its services throughout the European Union via an entity based there, Alderoty told CNBC.
Despite "crypto winter," a deep downturn in crypto markets, Ripple will shortly apply for an electronic money license in Ireland, as it is deeply committed to investing in Europe.
EU's MiCA fosters Ripple's European expansion plan
The upcoming EU's MiCA crypto regulations seek to align rules on crypto assets across the 27-member bloc. Earlier this year, it was passed by EU lawmakers. The anticipation of this regulation is the basic drive of Ripple's European expansion.
When the EU creates a separate regime for nonfungible tokens, or NFTs, a specific type of digital asset that tracks ownership of art and other assets on the blockchain, Ripple will have an easy and safe landing in Europe.
The absence of internationally on the path of the U.S government in recognizing and creating a secure place for private digital assets is believed to be one of the things that led to the U.S. Securities and Exchange Commission initiated a lawsuit against Ripple.
Ripple's infamous U.S SEC lawsuit
In 2020, the U.S. Securities and Exchange Commission initiated a lawsuit against Ripple, alleging the company and its executives illegally sold XRP to investors without first registering it as a security.
Ripple instantly disputed the claim, saying the token is used in its business to facilitate cross-border transactions between banks and other financial institutions and should not be considered an investment contract and
XRP, a cryptocurrency its founders created in 2012, was once the third-largest cryptocurrency, commanding a $120 billion market value in early 2018. But amid U.S. regulatory scrutiny and a wider downturn in bitcoin and other digital currencies, it has dropped sharply
Ripple General Counsel Alderoty stated, "Final legal briefs are due by Nov. 30, after which a judge can either make a ruling or refer it to a jury trial if they find there are any issues of disputed fact." However, he expects a ruling on the case to arrive in the first half of 2023.