Tether Trying to Bounce Back to its Feet, Reopens Account Verification and Fiat Withdrawals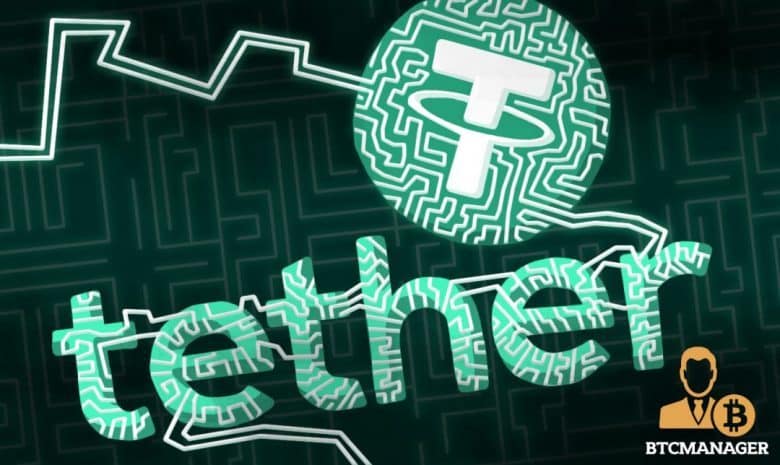 Tether (USDT), the world's first unstable stablecoin has announced the reopening of account verification and redemption of USDT to fiat straight from its platform, according to a press release by Tether Ltd., on November 27, 2018.
Tether Staging a Comeback?
Tether Ltd., the firm in charge of USDT, the world's supposedly first stablecoin that stands at 1:1 with the U.S. dollar, has announced the launch of its redesigned platform that will seamlessly handle new customer verifications and make it possible once more for USDT holders to exchange it for fiat directly on Tether's site.
As stated on its website, Tether claims the massive influx of crypto traders into its platform last year made it impossible for it to sustain its initial business model which was designed to allow direct redemption of USDT to fiat.
Against that backdrop, the company said it was left with no other choice but to engage the services of Bitfinex cryptocurrency exchange which it says has a more robust infrastructure to handle the massive traffic, coupled with the existing business relationship they used to have.
"Now, thanks to a more robust banking partnership with Deltec, Tether is able to return to its original vision of having a wallet for creating and redeeming directly on its platform without relying on a third party," declared Tether, adding "This update allows instant withdrawal of Tether to fiat (1:1), with the ability to purchase coming soon."
For Institutional Investors Only
While Tether's newly revamped platform might give a sigh of relief to the firm's loyal customers, the team has however made it clear that the new system was crafted with only institutional investors in mind.
Tether says starting immediately, the minimum withdrawal and issuance for all accounts is now $100,000 and 100K USDT respectively.
In addition, all withdrawal transactions from $100K to $1 million will attract a 0.4 percent charge while fiat deposits of the same amount will get a 0.1 percent fee.
Also, U.S. dollar fiat withdrawal from 10,000,000 (ten million dollars) and above comes with a 3 percent fee while deposits remain at 1 percent.
All Tether deposits and withdrawals of any amount remain free.    
The Calm After the Storm?
Life indeed is full of ups and downs, and Tether has had its fair share of turbulence in recent times.
As reported by BTCManager, on November 20, 2018, the UnitedStates Department of Justice in collaboration with the Commodity Futures Trading Commission launched a fresh criminal probe into the firm's involvement in the purported bitcoin price manipulation of 2017.
While Tether's challenges have given other stablecoins like the Gemini Dollar (GUSD), Circle's USDCoin (USDC) and the rest a chance to rule the world of stablecoins, it remains to be seen whether Tether's fight to return to the top will be a victorious one.