Unveiling the shadows: FinCEN's crackdown on crypto mixers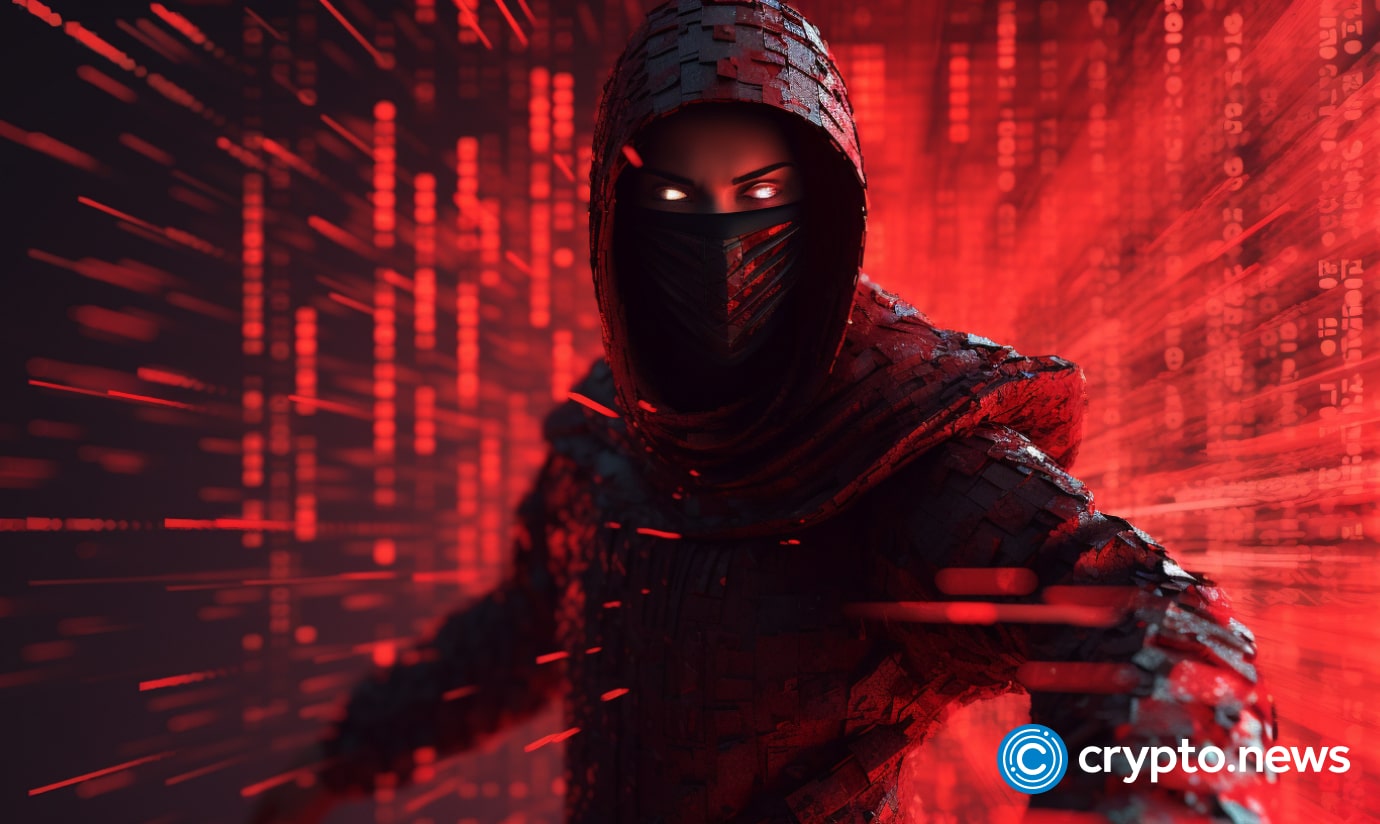 U.S. authorities are ramping up measures against virtual currency mixers in the country's ongoing fight against using crypto to fund terror groups and cybercrime.
On Oct. 19, the U.S. Department of the Treasury's Financial Crimes Enforcement Network (FinCEN) put forth a notice of proposed rulemaking (NPRM) aimed at casting a spotlight on the murky world of international convertible virtual currency mixing (CVC), more commonly known as crypto mixers or tumblers.
The measure pinpoints CVC mixing as a primary hub for money laundering and terrorist financing, reflecting the risks associated with the worldwide exploitation of these services by various bad actors.
Additionally, it comes as the U.S. and Israel are stepping up efforts to limit the transfer of crypto to groups like Hamas, which on Oct. 7 launched a brutal attack on Israel that resulted in the loss of hundreds of lives.
Crypto comes under scrutiny
Following the attack, the role of cryptocurrencies in funding terrorist groups has come under greater scrutiny. According to blockchain analysis firm Elliptic, the Palestinian Islamic Jihad, a sanctioned Middle Eastern paramilitary group, has raised about $94 million in crypto in the last few years.
On its part, Israel claims it has seized several crypto wallets allegedly belonging to Hamas that had received more than $40 million in four years.
However, an Oct. 18 report by Chainalysis indicated that those figures may not be entirely accurate. According to the firm, it's often difficult to separate terrorism funds from those meant for more mundane purposes in a crypto wallet.
It also ascertained that while crypto funding for terrorism is becoming more prominent, it is still nearly impossible to quantify how much is transferred via crypto.
Critics have also pointed out that if even the numbers were correct, they were a minuscule part of these groups' funding, which, according to a past Forbes report, amounts to as much as $1 billion per year for Hamas alone.
Hamas reportedly started using crypto for fundraising in 2019, turning to BTC donations via a social media campaign. At the heart of this movement of funds are crypto mixers, services that mix potentially identifiable virtual funds with others to obfuscate their origin and destination.
According to FinCEN, many malicious actors use crypto mixers to hide their footprints on the blockchain, which, contrary to popular belief, does not make transactions anonymous or untraceable.
"CVC mixing acts as an enabling platform for a plethora of illicit actors, including cybercriminals, ransomware ecosystems, rogue state operatives, and terrorist organizations such as Hamas and the Palestinian Islamic Jihad," stated FinCEN Director Andrea Gacki.
What is convertible virtual currency mixing
Virtual currency mixing refers to the process of obscuring a crypto transaction's history to enhance privacy and increase user anonymity.
If mixed, it becomes difficult to trace the origin and destination of cryptocurrencies. The process involves combining several transactions from multiple sources and then redistributing them to different addresses.
In that way, a crypto transaction's trail is obfuscated, making it challenging to link specific wallets or individuals to a particular transaction. However, it's worth noting that while mixing can provide an additional layer of privacy, it is not foolproof and may still leave traces that determined investigators could potentially analyze.
The case of Tornado Cash
In August 2022, the U.S. Treasury sanctioned one of the most notorious crypto mixers, Tornado Cash, alleging criminals had used it to launder as much as $7 billion since 2019. Treasury also alleged that North Korea-linked hackers, the Lazarus Group, used Tornado Cash to move more than $450 million it had stolen from various virtual asset platforms.
A year later, the U.S. Attorney's Office of the Southern District of New York charged two of Tornado Cash's three founders with money laundering and sanctions violations. Roman Storm and Roman Semenov are accused of creating, promoting, and profiting from a money-transmitting service that, contrary to U.S. law, did not have any know-your-customer (KYC) or anti-money laundering (AML) programs.
Law enforcement authorities claimed the two later pretended to add specific changes in Tornado Cash that ostensibly made the mixer compliant with sanctions issued by the U.S. government. However, per the indictment against them, Semenov and Storm privately agreed that the changes made to Tornado Cash would be ineffective, thus allowing it to continue moving millions of dollars in crypto in sanctions-violating transactions.
The NPRM is the latest front in the U.S. Treasury's mission to dismantle the financial mechanisms employed by sanctioned individuals and organizations using Tornado Cash and Blender.io to move millions in illicit funds.
The proposed rulemaking would mandate covered financial institutions to report any transactions suspected to involve crypto mixers either within or outside the United States. This unprecedented move aims to dampen the appeal of such services.