US Republican Party's House Campaign Arm Set to Adopt Crypto Donations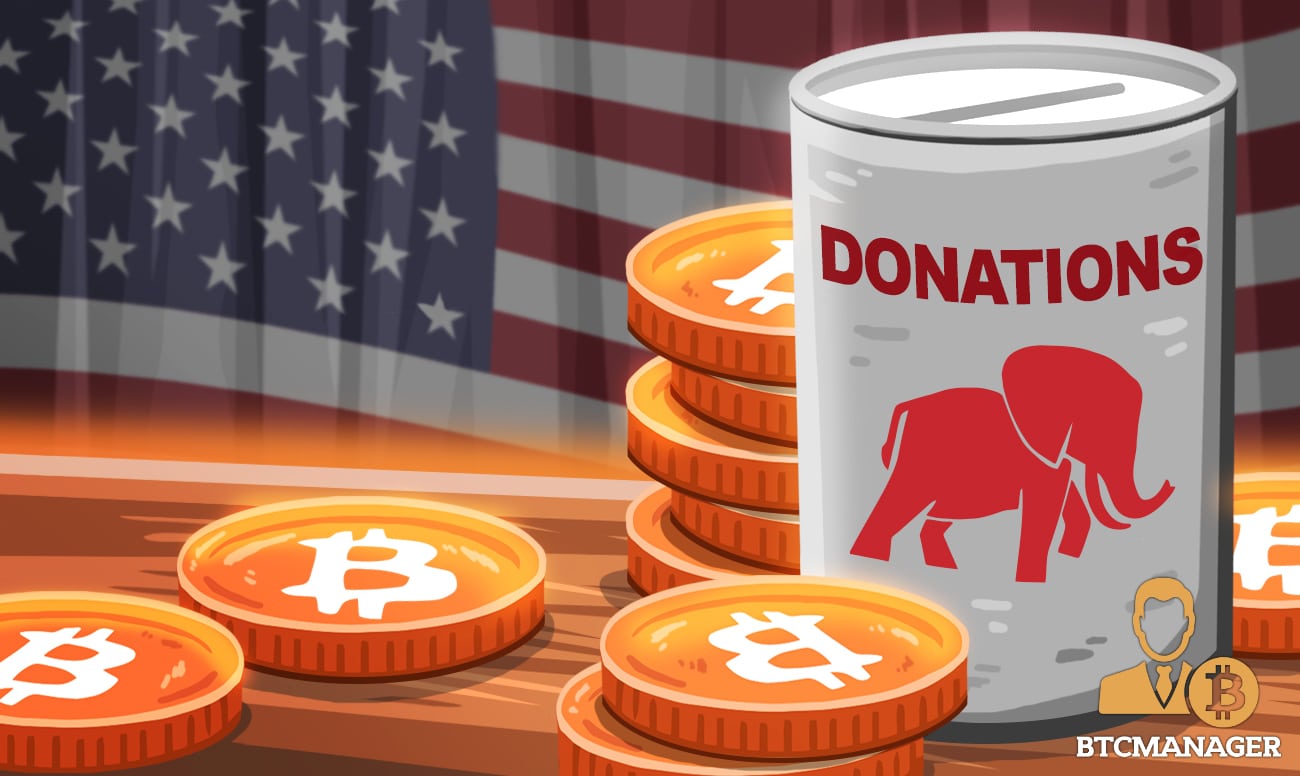 The unit responsible for coordinating all Republican campaign activities for elections into the House is now reportedly accepting crypto donations. The news comes amid talks of more stringent regulatory measures for cryptocurrencies in America.
NRCC Accepts Crypto Donations
According to a report by Axios, the National Republican Congressional Committee (NRCC) is set to begin accepting crypto donations. The NRCC becomes the first national party committee in the United States to adopt cryptocurrencies.
BitPay, a major payment gateway platform will serve as the NRCC's partner to collect crypto contributions from donors. To avoid price volatility, BitPay will automatically convert cryptocurrency donations received before being sent to NRCC bank accounts.
By not handling crypto donations directly, the NRCC could reportedly take advantage of certain loopholes in cryptocurrency-denominated campaign financing. Thus, the Republican Party committee could effectively receive up to $10,000 in campaign donations from interested individuals rather than the $100 limit set for actual virtual currency political donations.
Thus, the NRCC's partnership with BitPay could place the Republican Party at the cusp of not only embracing novel financing technologies like crypto but could also circumvent restrictive campaign finance laws.
Commenting on the NRCC's crypto adoption agenda, Representative Tom Emmer (R-Minn) remarked:
"We are focused on pursuing every avenue possible to further our mission of stopping Nancy Pelosi's socialist agenda and retaking the House majority, and this innovative technology will help provide Republicans the resources we need to succeed."
Rep. Emmer is a known crypto advocate in the U.S. Congress, sponsoring bi-partisan legislative agendas to boost cryptocurrency adoption in America.
The NRCC now joins a handful of other political entities in America that have adopted crypto donations. As previously reported by BTCManager, Phillip Anderson, a libertarian candidate for the state senate in Wisconsin in 2020 adopted cryptocurrency donations during his campaign.
Republicans More Likely to be Crypto-Friendly?
While crypto might not have universal appeal within the Republican Party judging by comments from former U.S. President Donald Trump, members on the right side of the political divide in America are more likely to be pro-crypto.
Indeed, the current Biden Administration appears to be pursuing a more stringent approach to crypto regulation albeit some of the provisions are Trump-era mandates, especially from the Treasury Department.
However, the Democratic Party is not without its crypto-friendly members with Andrew Yang calling for clearer regulations during his 2020 Presidential campaign.