USA: Blockchain Technology to Revitalize the Health Department's Contract Acquisition Function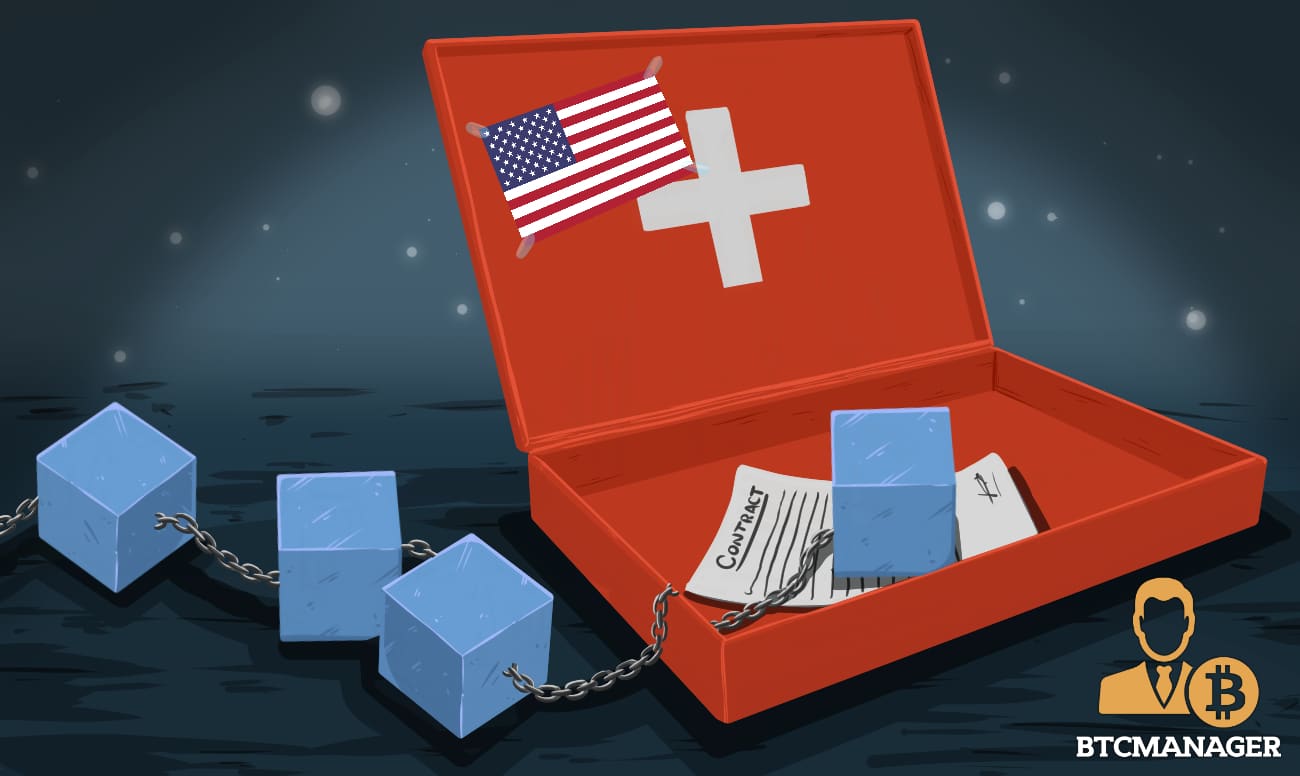 According to a report by FedTech Magazine published on January 18, 2019, the U.S. Department of Health & Human Services (HHS) is moving ahead with its new data monitoring tool called HHS Accelerate to streamline the process of procuring and executing contracts.
Department of Health Embraces Distributed Ledger Technology

Blockchain technology continues to find new avenues for use across various industry verticals. The technology has already made considerable inroads within sectors like supply chain management, bank remittances, real estate, and others. The latest use case to join this rapidly growing list comes in the simplification of contract acquisition function of the U.S. HHS.

Although the HHS has been fidgeting with blockchain technology and artificial intelligence since October 2018, it seems to have come into fruition just now.

The agency's new data monitoring tool aims to provide HHS' contracting officers greater insight and visibility into their acquisition function. Better visibility will vastly mitigate the costs and time spent on the acquisition lifecycle. The HHS Accelerator will also promote better decision-making on contracts, agency officials say.

In a December 2018 interview with Meri Talk, Jose Arrieta, the associate deputy assistant secretary for acquisition at HHS, highlighted a few existing problems pertaining to the agency's access to real-time data. He noted that due to lack of access to data the agency was "forced into one specific business process."

However, with HHS Accelerate at their disposal, the agency now has access to a standardized set of data. He added that due to blockchain technology, the vast volume of data can be decentralized and divided into smaller sub-sets to empower the acquisition workforce. This could reduce the data analysis time from months to just one second. Arrieta said:

"That is extremely powerful. It's like going to Target; let's say you're buying an iPhone — you look up the price on Amazon and find out it's $30 cheaper. You show it to the Target cashier and they give you a discount. That is the empowerment of the acquisition workforce and empowerment of the contracting professional."

It's worth pointing out that the tool will likely undergo some technical tweaks before it's issued to the contracting workforce. This is because it will now utilize live agency data rather than static data.
Blockchain Flourishes in America
While cryptocurrencies continue to be in the legal gray area in the U.S., blockchain technology has had no dearth of endorsement from the local state-backed bodies.

BTCManager reported on January 13, 2019, how the NASA is looking to adopt DLT for air traffic management. On a similar note, reports emerged on January 10, 2019, how the U.S. Department of Energy (DOE) allocated $4.8 million for R&D in four emerging areas, including blockchain technology.