USDT 2022 settlement volume blows past Mastercard and Visa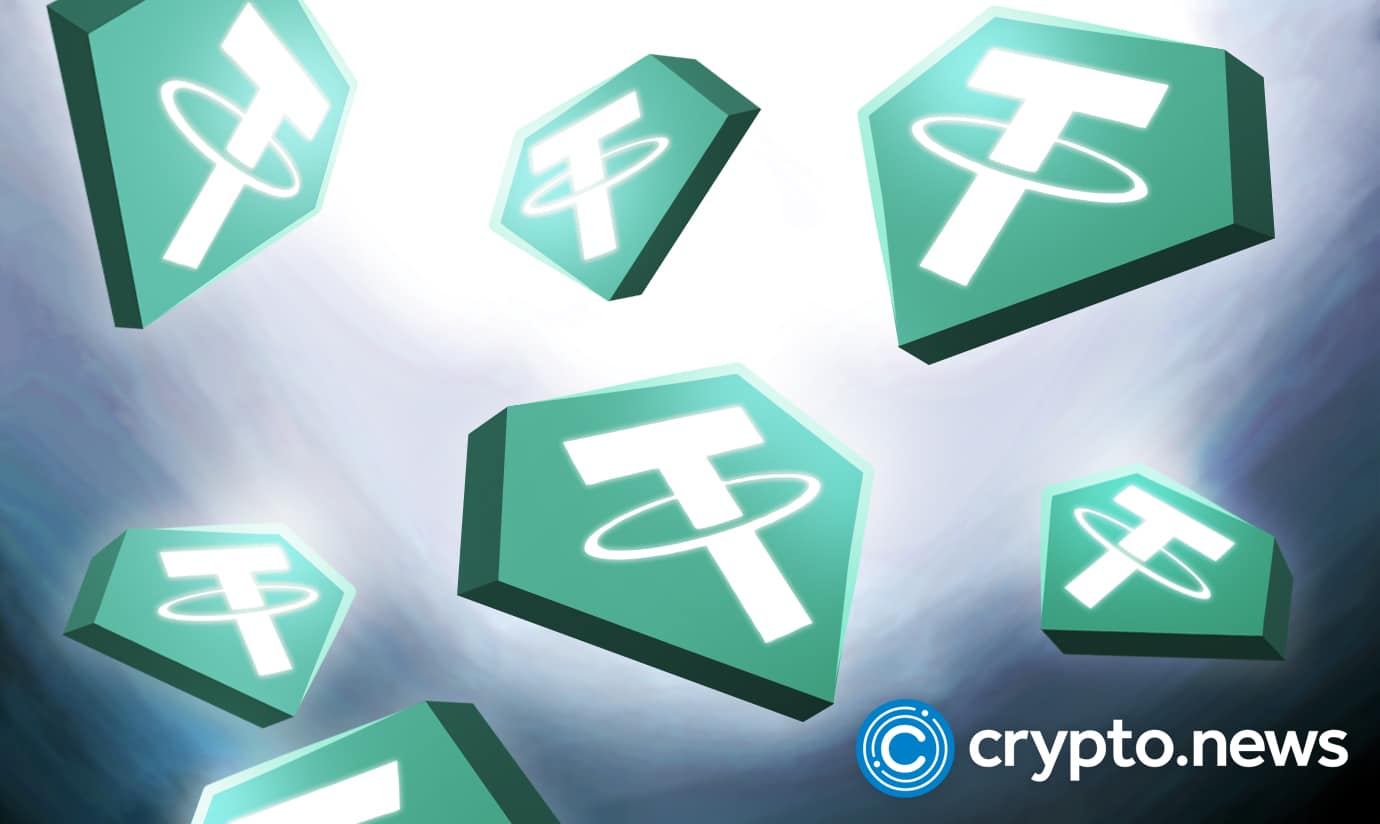 Tether (USDT), the dominant stablecoin, has blown past leading payment operators, Visa and Mastercard, surpassing both in transaction volume processed.
USDT blows past Mastercard and Visa
According to a tweet from USDT handled around $18.2 trillion worth of transactions in 2022, while Mastercard processed $14.1 trillion and Visa processed $7.7 trillion. The data was sourced from Coingecko and Mastercard, and Visa's respective websites.
This news indicates that the use of stablecoins is on the rise.
Despite the overall challenges faced by the cryptocurrency market in 2022, the increasing use of stablecoins highlights the continuous growth of the blockchain industry. While owning and using USDT does not provide exposure to the crypto market, it allows users to benefit from blockchain technology's improved speed and privacy.
Milestone met with mixed reactions
While the latest milestone achieved by USDT is highly impressive, it was received with mixed reactions on Twitter, with some pointing to "fake volume" and "wash trading" to dismiss the validity of the data. Many users in the cryptosphere distrust tether, citing a lack of transparency in the company's operations. 
The company is responsible for regularly issuing large sums of money on the blockchain, with many accusing it of printing money at will. While tether has addressed these concerns, it has also failed to undergo a public audit to confirm that its USD reserves match the USDT in circulation. 
In October 2021, USDT was fined $41 million by the Commodity Futures Trading Commission, which stated that the company had only kept enough reserves to back its token 27.6% of the time between 2016 and 2018. To make matters worse, tether failed to disclose its relationship with the Bitfinex exchange on many occasions.
Alternative stablecoins give USDT a run for its money
The catastrophic crash of Terra in May and the collapse of FTX in November have leveled the field for other stablecoin competitors. Daily transactions carried out with Circle's USD Coin (USDC) on the Ethereum network have increased considerably since the collapse of FTX and often surpass that of USDT several times over.
Many crypto community members believe USDC to be a safer alternative, as Circle provides the results from monthly audits carried out by global accounting firm Grant Thornton. Nevertheless, USDT remains the most valuable stablecoin and the third-largest cryptocurrency overall, with a market capitalization of $66.37 billion, according to data from CoinMarketCap.