What we've learned about Sam Bankman-Fried from Bloomberg documentary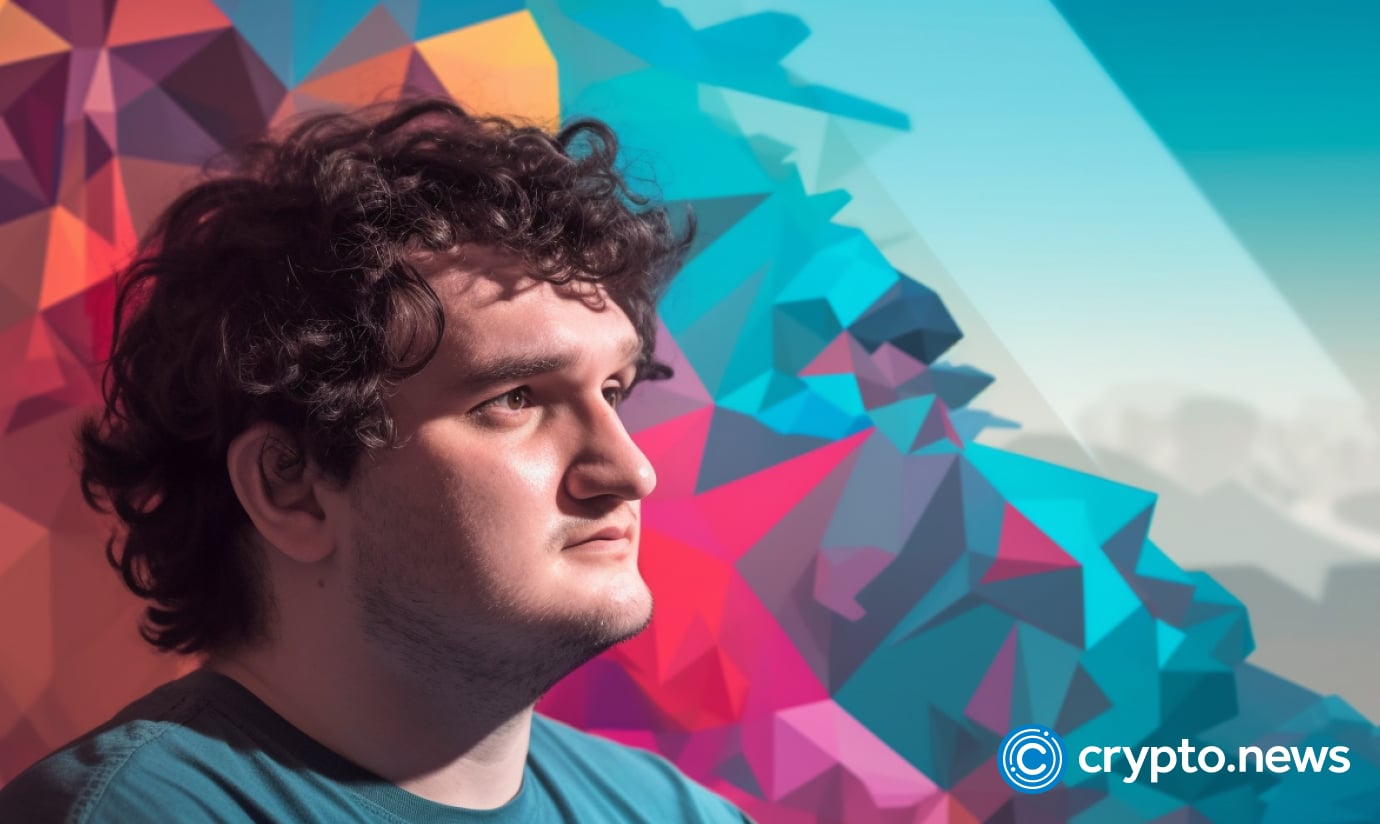 The new documentary reveals the entire journey of FTX, from its beginnings to its sudden collapse, with exclusive insider details about Sam-Bankman Fried's business.
The story of the ex-CEO of the FTX exchange, Sam Bankman-Fried, has interested many writers and producers. Plans to release films based on the history of FTX have already been announced by Amazon, the Russo brothers, and others.
Now it's the turn of the Bloomberg news portal, which released a documentary about the ex-CEO of FTX. It describes in detail the history of its foundation and collapse.
The video, according to Bloomberg, highlights the "dramatic collapse" of Sam-Bankman Fried's business. During the filming, the authors used not only already known facts about FTX but also insider information.
The film was directed by Shern Sharma and produced by Maria Gabriela Pezzo. Editor Pat Regnier contributed to the video.
"RUIN is a feature documentary about Sam Bankman-Fried and the stunning collapse of his cryptocurrency exchange, FTX, as narrated by Bloomberg journalists and some of the central players in the rise of digital assets."

Bloomberg
Golden boy
The future billionaire spent his childhood on the campus of the prestigious Stanford University, which is included in the list of the best universities in the USA and the world. His parents, Joseph Bankman and his wife, Barbara Fried, were scholars and professors at the university's law school. The boy's other relatives were also associated with science and belonged to the upper middle class.
Bankman-Fried's environment certainly had a strong influence on him. Since childhood, he was interested in mathematics, puzzles, and other intellectual activities, which ultimately played into his hands.
Since childhood, Sam demonstrated an aptitude for mathematics and studied at a school with a corresponding bias while simultaneously attending summer programs for gifted children. Bankman-Fried received his higher education at the Massachusetts Institute of Technology, where he chose physics and mathematics.
The beginning of the way
After university, Sam Bankman-Fried joined the financial company Jane Street Capital, where he traded futures, ETFs, and shares. There, he met Caroline Ellison, who would later become the head of the investment firm Alameda Research and Bankman-Frida's girlfriend. Bankman-Fried learned about Bitcoin (BTC) through Gary Wang, an MIT fraternity buddy.
In September 2017, SBF incorporated Alameda Research, which had been conducting various operations under the name Delaware LLC for a month. Gary Wang was working on a prototype for the company's future automated trading system. Alison and Nishad Singh became other key players.
The company worked very simply at the initial stage: it bought cryptocurrencies in the USA and sold them in Japan. A key factor in growth was close work in the Hong Kong market, where Bankman-Fried found investors.
As a result, starting as a profitable arbitrage trading firm, Alameda has grown into one of the world's largest producers of digital tokens.
FTX launch
Eighteen months after founding Alameda Research, Bankman-Fried and his team launched the FTX cryptocurrency exchange. Alameda investors were confused by this move, and many refused to finance the new project.
One investor recalls that it seemed strange to him that one Bankman-Fried firm was engaged in trading and another provided such an opportunity. All this could lead to market manipulation. However, Bankman-Fried himself assured that the two companies have different servers and addresses, and it is simply impossible to obtain data from each other.
Moreover, the rapid launch of FTX raised eyebrows among crypto market participants. Kraken crypto exchange founder Jesse Powell says the launch speed was too fast for a team of its size.
Billionaire with three T-shirts and Toyota Corolla
Journalists claim that Bankman-Fried tried his best to come across as altruistic while having a fortune worth billions of dollars.
Experts say Bankman-Fried espoused a philosophy of effective altruism. This philosophy envisions a field of study and a community of practice whose goal is to find the best ways to help others and put them into practice.
Bankman-Fried became the Mark Zuckerberg of cryptocurrency, who had a fairly simple wardrobe, wore ordinary and inconspicuous clothes, slept on a bean bag chair, and drove a Toyota Corolla. He created the impression that he was not interested in money by adhering to a "monk-like lifestyle."
However, his modest image did not stop Bankman-Fried from spending millions of dollars on luxury apartments in the Bahamas, which were valued at tens of millions of dollars, and flying on private jets.
FTX moving to Bahamas and building trust
FTX moved its office to the Bahamas in 2021. The key reason is that the island state allowed crypto companies to do much more than in Hong Kong or the United States. Thus, FTX management has no brakes on its actions.
Along with this, the popularity of FTX also grew. The company's main strategy is to attract as many people and attention as possible. Sports, political investments, concerts, festivals, etc., were a big part of it.
Bankman-Fried's openness and trust built community trust. Being a billionaire, he did not have a PR manager. He communicated directly with journalists and loved this activity. Unlike other influential people, he always answered questions openly and interestingly, which won him the love of the media and audience.
FTX crash begins
The beginning of the end for FTX began with FTT, a naive crypto exchange token. The sharp drop in the price of the token occurred after Binance founder Changpeng Zhao tweeted about Binance's plans to sell its FTT. The head of the No. 1 crypto exchange said that this move is a reaction to some "recent revelations."
He was likely referring to a report by CoinDesk, which accessed Alameda's balance sheet and discovered several interesting facts:
FTT made up the majority of Alameda's assets
Alameda had $6.1 billion in FTT on its balance sheet. This is at least $1 billion more than the circulating supply of tokens.
Alameda's other significant assets included SOL tokens – $863 million locked and $292 million unlocked.

This meant that the ties between Alameda and FTX were much stronger than SBF claimed. And also that Alameda had user-owned FTT on its balance sheet.
However, Bankman-Fried stated that FTX does not use client funds. By that time, the price of the FTT token had lost 83%, and SBF's net asset value had fallen to $991 million. The collapse of FTX was already inevitable.
The fall in the price of FTT caused liquidity problems for Alameda and FTX. The panic also affected other digital assets, including BTC and ETH. On November 11, 2022, FTX, Alameda Research, and 130 other affiliated firms filed for Chapter 11 bankruptcy.
Now what?
On October 3, 2023, the jury trial of Sam Bankman-Fried began in New York. The former head of the FTX cryptocurrency exchange is charged with fraud and deception of investors. Based on the totality of the U.S. Department of Justice charges alone, he faces up to 115 years in prison.
The trial is expected to take about six weeks. Its participants will have to view more than 4 million pages of documents and other records, including emails, Slack conversations, and computer code.