Wyre Ties up with MakerDAO to Offer Dai-Based Fiat-Crypto Trading Pairs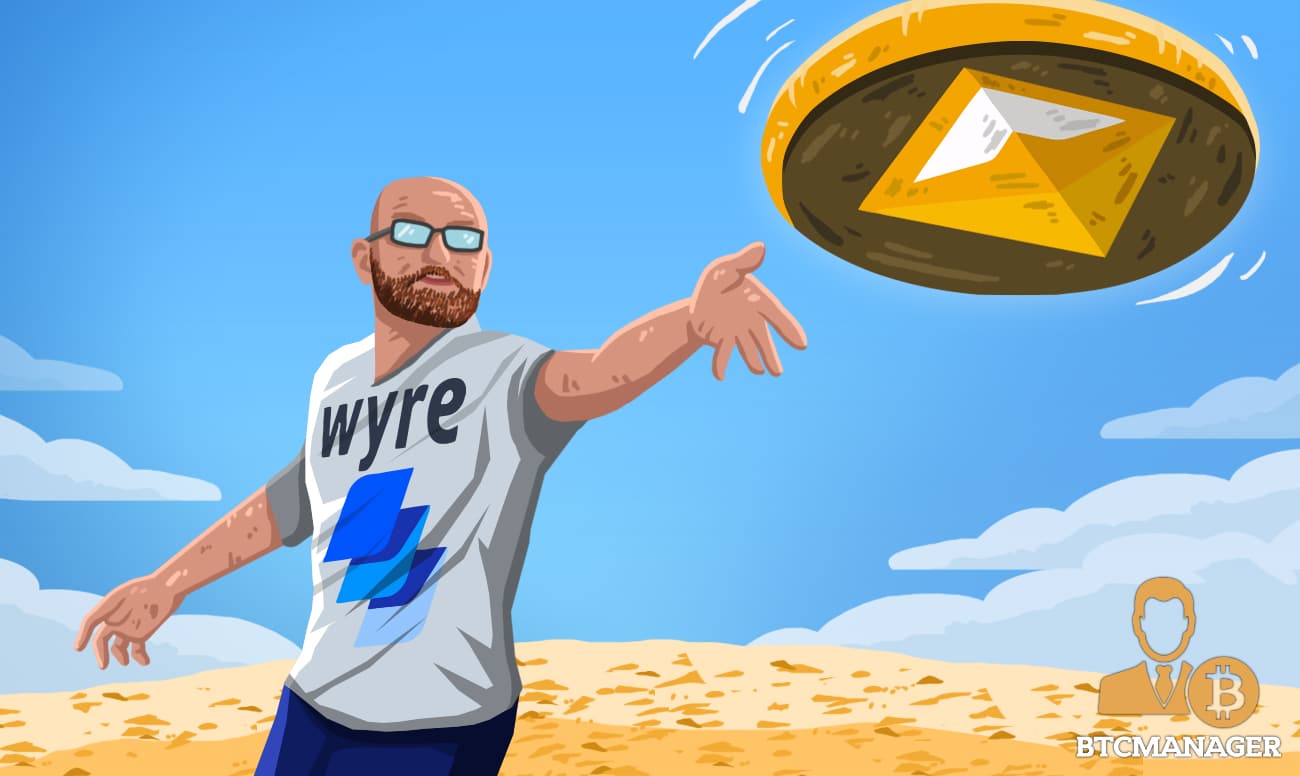 Wyre, the blockchain-based payment transfer company from San Francisco, has entered a new agreement with the developer of Dai to add the barely one-year-old stablecoin into its portfolio on August 14, 2018.
Dependence on Speculative Cryptocurrencies
Per the deal with MakerDAO, the firm that developed Dai, Wyre will roll out new Dai-based fiat-crypto trading pairs in more than 30 countries across the world, including the United States.
Once the deal comes into effect, the resulting framework will enable Wyre to use its regulated payment transfer infrastructure to make room for instant processing of "fiat currency directly into and out of Dai." This new-found ability will help Wyre customers get rid of the uncertainties associated with speculative digital assets such as bitcoin and ether.
Not only that, but the move will also bring added advantages such as improved speed and security guarantees via blockchain technology. Overall, the latest offering has been optimized to give customers an efficient and high-security money transfer protocol backed by the requisite regulatory approval.
A MakerDAO press release announcing the new partnership with Wyre explains:
"Pairing Dai to Wyre's trading engine and global fiat on-ramps and off-ramps will enable nearly-instant movement of funds across borders. By decreasing the amount of time it takes to clear payments, businesses can increase the number of payment cycles, therefore increasing revenue. Remittance platforms or crypto services can also settle instantly in Dai rather than using international wires which can take up to 48 hours."
Sophisticated API and Compatibility with Major Fiat Currencies
For the convenience of organizations looking to use Dai, Wyre is deploying a sophisticated and elegant API that connects bank accounts to the blockchain via Dai. Additionally, the company also promises to oversee all AML/KYC onboarding and compliance issues without requiring the customers to sweat over those pesky hurdles.
Wyre's institutional customers will also have the option to programmatically access Dai trading pairs against most commonly used fiat such as the USD, GBP, AUD, EUR, CAD, CNY, and HKD. Speaking of the benefits for organizations looking to try their hands with Dai, Rune Christensen, CEO of MakerDAO, stated:
"As part of our mission to level the economic playing field, we're thrilled to work with Wyre to offer developers a way to build seamless connections to and from a world of fiat currencies and Dai, giving organizations access to a truly decentralized and stable currency pegged to the U.S. dollar."
Stability of Dai Is a big Factor
Dai is powered by an open smart contract platform that guarantees its stability by allowing anybody in the world to offer their assets as collaterals in exchange for Dai. This setup ensures that unlike any other stablecoin, traders do not have to take the promises of a third party on mere face value.
The users can get back their collaterals whenever they return the Dai they took. Of course, they are charged a fee based on how long they used the system. And like any other blockchain platform worth its salt, the core mechanics of Dai cannot be tweaked or compromised by anyone, which gives Wyre's new offering an extra pinch of trust.