Banque de France Completes New CBDC Experiment for Securities Settlement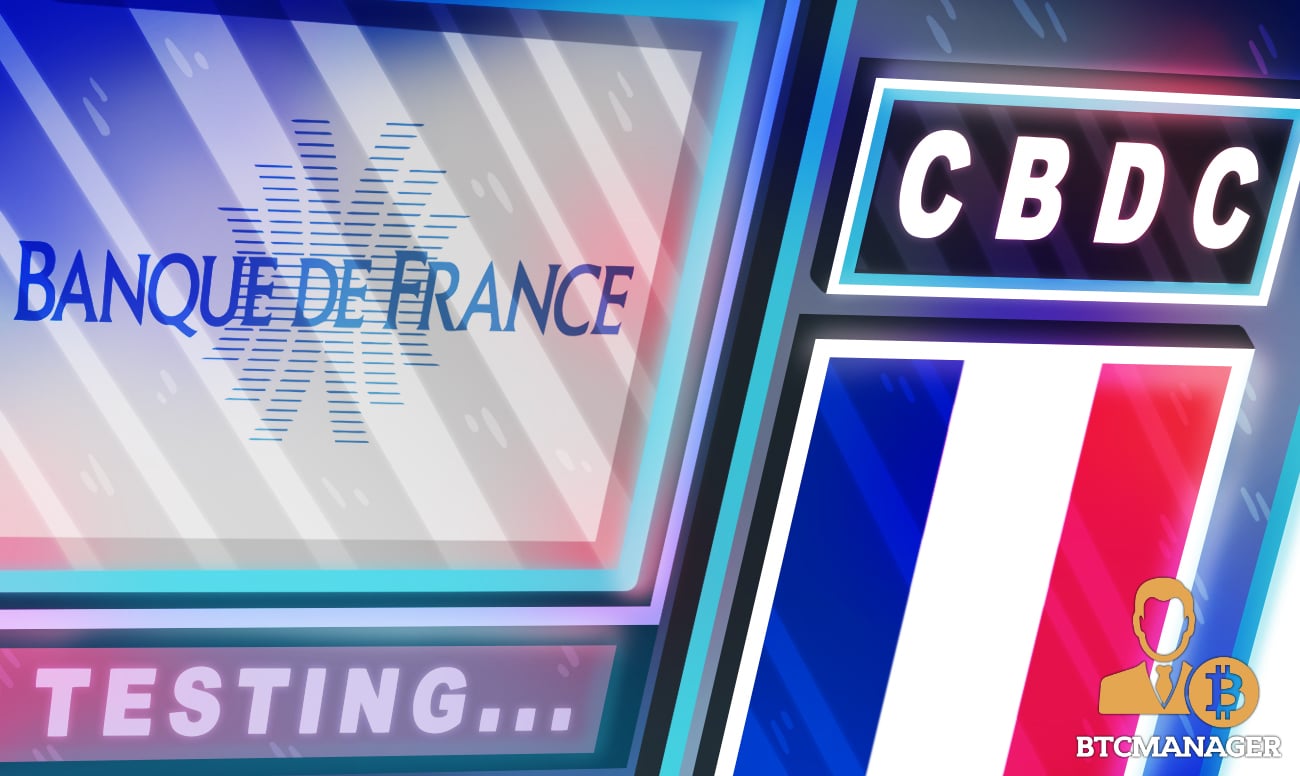 France's central bank stated that it completed a new central bank digital currency (CBDC) experiment in collaboration with Switzerland-based cryptocurrency bank, SEBA. 
Banque de France Partners with SEBA for CBDC Experiment 
Banque de France made the announcement via a press release on Monday (June 21, 2021). According to the central bank of France, the latest experiment used CBDC to simulate the settlement of securities using TARGET-2 Securities (TS2), the European securities settlement project. 
The experiment by the Banque de France was conducted in collaboration with SEBA, LuxCSD, and Luxembourg's oldest private bank, Banque Internationale à Luxembourg. Meanwhile, the French apex bank stated that the completed trial was an extension of an earlier program that launched in March 2020, to test CBDC for interbank settlements. 
Following the launch in March 2020, the Bank of France later in July announced the selection of 8 applicants to test the central bank's CBDC experimental project. Some of the candidates included Euroclear, Accenture, and global banking giant HSBC. The French central bank earlier completed trial of a blockchain-based digital euro. 
Commenting on the newly completed experiment, Nathalie Aufauvre, Banque de France's General Director of Financial Stability and Operations, said:
"This experiment made it possible to demonstrate the possibilities of interaction between conventional and distributed infrastructures. It also paves the way for other alliances in order to benefit from the opportunities offered by financial assets in a blockchain environment."
Banque de France stated more experiments will be conducted until mid-2021. According to the central bank, the results gathered will be a useful "contribution to the Eurosystem's more global reflection on the benefits of CBDC."
CBDC Interest Continues to Grow
More central banks globally continue to carry out CBDC experiments and researches. The Bank of Korea (BOK), which has been involved in extensive CBDC experiments, revealed in May that it was working towards conducting a mock test to trial digital won functionality. China, which continues to expand the scope of its digital yuan tests, recently enabled residents to convert the digital currency electronic payment (DCEP) to cash at ATMs across the country. 
Apart from central banks in Asia which seem to be more progressive with their proposed CBDC projects, apex banks in Africa are also getting involved. The Central Bank of Nigeria (CBN) said that there were plans to issue its sovereign digital currency before the end of 2021. Ghana and South Africa have also shown CBDC interest.