Bank of Korea Planning Mock Test to Trial CBDC Functionality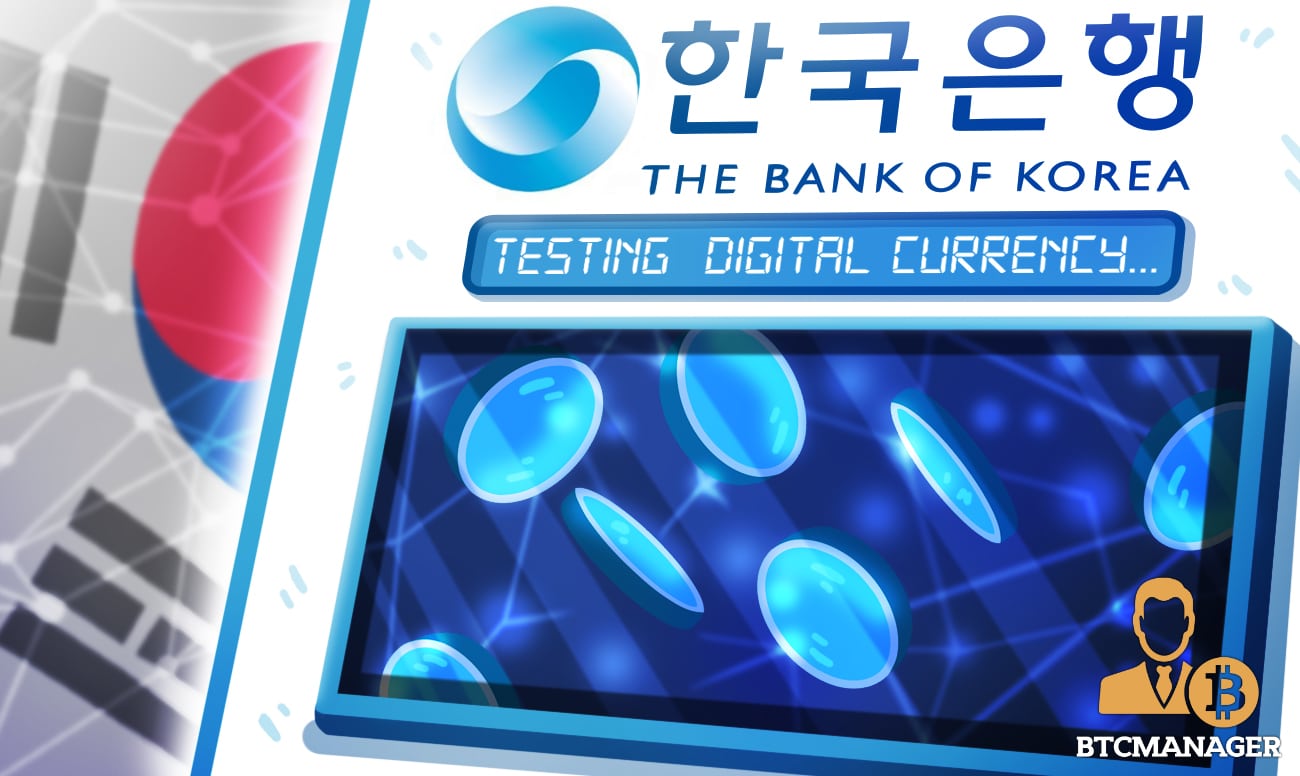 The Bank of Korea (BOK), South Korea's Central bank is looking to research the usefulness of launching a central bank digital currency (CBDC) through a mock test, although the apex bank is not keen on issuing a sovereign digital currency. 
BOK Testing Potential Use of Digital Won
According to Yonhap News on Monday (April 24, 2021), the BOK revealed plans to trial the functionality of a CBDC. The South Korean central bank will specifically check if a digital currency can be used to purchase goods and services, and also be used for settlement and remittances.
Also, the BOK stated that it is looking for an operator that would conduct the mock test. According to the apex bank, it would choose the operator through a bidding process.
South Korea has been conducting extensive research on a potential digital won. Back in April 2020, the BOK began a pilot program to look into the technicalities of issuing a CBDC. The pilot program which is supposed to last for 22 months, started in February 2020 and ends in December 2021.
The BOK later set up a committee to research any regulatory obstacles for a potential digital won. As reported by BTCManager back in February 2021, the central bank published a book regarding CBDCs.
While the South Korea bank is carrying out experimental exploration of CBDC protocols, the BOK reiterated that it does not have plans to create an actual digital won. However, in March, the BOK governor said that the demand for bitcoin will reduce when countries launch sovereign CBDCs. Meanwhile, the planned mock test is expected to start in August 2021 and end in June 2022.
CBDC Continue to See Increased Interest
More central banks continue to join the CBDC race, with some more progressive than others. China has been carrying out multiple digital yuan tests in different parts of the country. Most of these digital yuan tests have come in form of airdrops.
China's central bank is also planning to trial its CBDC with international visitors and athletes at the upcoming 2022 Winter Olympics in Beijing.
Other central banks from countries like Norway, England, and Japan are carrying out CBDC research and experiments, with Canada also making plans to launch its digital currency. Earlier in May, Isreal's apex bank published a working paper for a potential CBDC project.