China Crypto Crackdown Is a Much Needed Cleanse, Says NEO Founder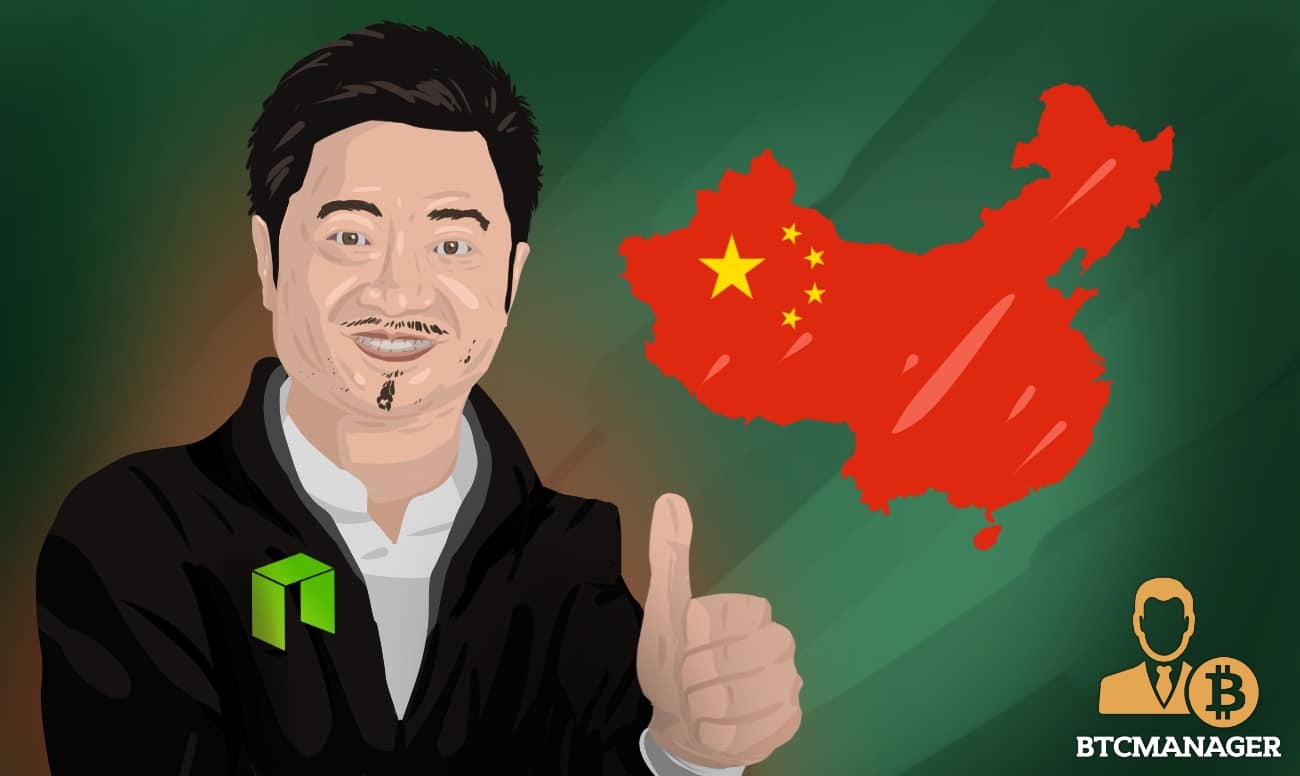 In an interview with the Hong Kong Economic Journal, NEO founder Da Hong-fei said that the China cryptocurrency regulation has been effective at eradicating the scams and fraudulent ICOs that trouble the market.
Bubble of Innovation
Hong-fei founded NEO in 2014, long before the frenzy of unregulated Initial Coin Offerings (ICOs) hit the crypto markets, which has caused growing concerns of a bubble among investors.
The NEO founder may even have been the architect of the ban: Hong-fei is known to have discussed the shape regulations could take with Chinese officials before the crackdown was put in place.
At the time, he compared the mania of ICO investing with the dot-com bubble of the early 2000s:
"When you started a business that ended in 'dot com,' you could easily attract capital. The same is what you see with the ICO buzz."
The trend has seen hundreds of coins launched with little regulation, including some which appear to have added blockchain to their offering solely for the benefit of raising funds.
"Many of these projects or businesses are using blockchain technology merely because they are interested in the ICO model as a new way of raising funds," said Da. "I believe many blockchain projects that have emerged recently would vanish, or become inactive in three years."
China Ban and Market Downturn
In the interview, Hong-fei was asked about how he believed the ban in China could be lifted. He responded that while it was difficult to predict the decision of regulators, the outcome would ultimately depend on the value proposition of ICOs.
"The point is how [ICO] would bring an impact to the market and the society; if it is a good one, I believe no country should reject that."
He also spoke about the recent market downturn, of which has hit the price of NEO hard. Since the digital asset's peak in January, it has dropped around 65 percent of value.
"It reminds me of the similar correction in 2013 when bitcoin had soared to hit 8,000 yuan [$1,274] before seeing a correction to its low at around 900 [$143] yuan."
He added that "even with the massive collapse, everyone [in the sector] continued to pay a lot of attention to cryptocurrency technology."
Hong-fei expressed the opinion that the correction was expected and an inevitable consequence of the surge in late 2017.
He also suggested that the price movement had helped bring blockchain to the attention of mainstream enterprises and financial institutions, comparing it to the rise of the dotcom bubble, which led to the growth of Amazon and Google.
Price stability, however, could also be a good thing, and Hong-fei hopes that once the market levels out and crypto prices stabilize, the market might shift from speculation to innovation.