Coinbase wants judge to dismiss SEC lawsuit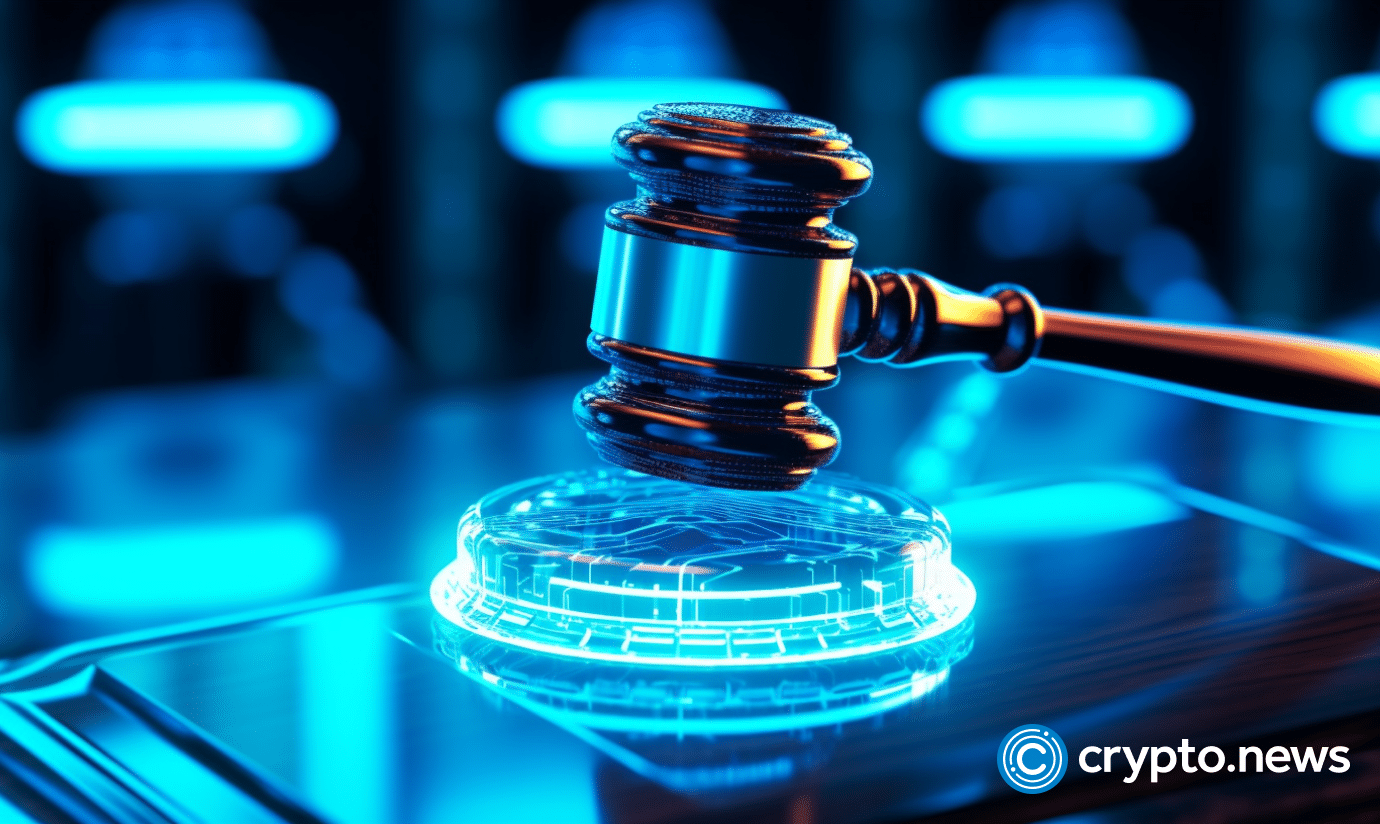 Coinbase has requested a federal judge in New York to dismiss the Securities and Exchange Commission's (SEC) lawsuit against it.
The regulator sued Coinbase in June 2023, alleging that the crypto exchange had broken securities laws by functioning as an unregistered exchange, broker, and clearing agency.
Moreover, it stated that Coinbase had been selling unregistered securities through its staking-as-a-service program, which incentivizes platform users with crypto rewards for participating in its proof-of-stake (PoS) process.
However, on Aug. 4, Coinbase requested to dismiss the SEC's charges against it. In its motion, the exchange said that it doesn't trade securities. As a result, the company believed the SEC lacked jurisdiction over its operations, thus making the accusations against it immaterial.
Coinbase's chief legal officer, Paul Grewal, also accused the SEC of infringing upon due process and overlooking its prior interpretations of the securities laws.
Furthermore, the filing referred to a separate SEC case in which U.S. District Judge Analisa Torres ruled that Ripple Labs' XRP token was not considered a security when sold on exchanges.
Interestingly, this argument may not bolster Coinbase's defense as another judge recently disputed the Ripple ruling, allowing the SEC to move forward with a case against Terraform Labs and its CEO, Do Kwon, who is accused of masterminding a multi-billion dollar securities fraud. 
However, a recent Bloomberg report noted that neither the Ripple nor the Terraform suit sets a controlling precedent in the Coinbase case. 
Nonetheless, the arguments put forward by Coinbase have not deterred the SEC from pursuing similar actions against other prominent crypto brands, including Kraken, Binance, its U.S. subsidiary, and Genesis.
The agency has also directed its attention towards crypto influencer Richard Heart and Tron founder Justin Sun, alleging their involvement in selling unregistered securities.
Like Coinbase, Binance recently sought to dismiss one of the many lawsuits against it, accusing the SEC's sister agency, the United States Commodity Futures Trading Commission (CFTC), of overreach.
However, despite the ongoing legal proceedings, the SEC's complaint against Binance remains undeterred.