Cred Bitcoin Lending Platform to Migrate its LBA Token to Binance Chain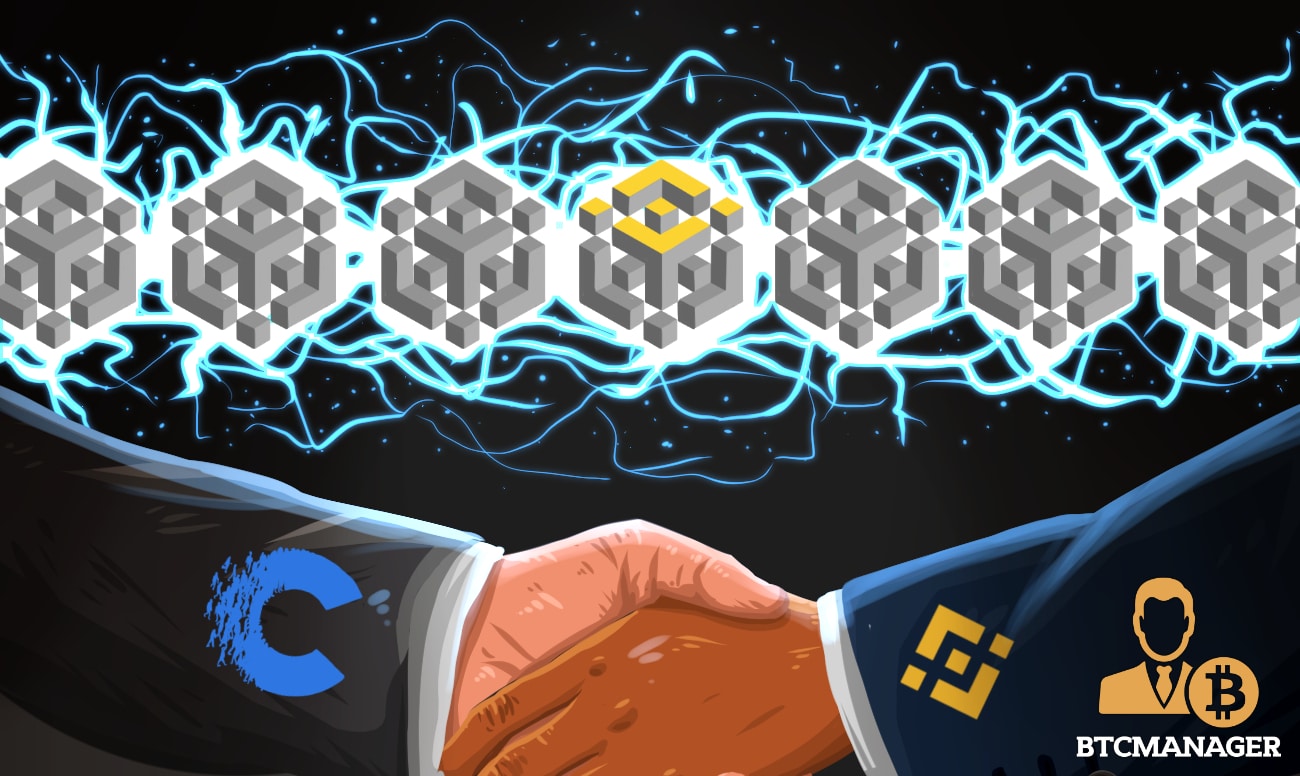 Binance, a leading Malta-based global cryptocurrency exchange has joined forces with Cred, a decentralized lending platform that claims to facilitate open access to credit anywhere and anytime, with the most competitive rates on BTC, XRP, ETH and fiat currencies, in a bid to promote the growth of the decentralized economy. The partnership will also enable Cred to migrate some of its native LBA tokens to Binance Chain, according to a press release on May 29, 2019.
A Formidable Alliance
Per a Business Wire press release, the Changpeng Zhao-led bitcoin trading venue and exchange, Binance, has inked a strategic partnership deal with Cred, a distributed ledger technology (DLT) based lending platform, to spur the decentralization of the financial ecosystem.
Specifically, the team has hinted that the deal will make it possible for Cred to migrate a portion of its ERC-20 standard LBA tokens to Binance Chain, the recently launched blockchain network of the Binance ecosystem.
That's not all, the team has also made it clear that the alliance will also make Binance Chain the official lending and borrowing platform for the decentralized financial ecosystem (DeFi).
Founded by two former PayPal executives, Lu Hua and Dan Schatt in late 2017, Cred is a licensed California-based lending service enabling cryptocurrency wallet providers, custodians exchanges and others to offer the most competitive lending and borrowing rates in the industry.
Cred has reportedly secured more than $300 million in lending capital from its numerous backers, including Binance Labs, 500 Startups, FBG Capital and more.  
The Binance Touch
In the same vein, the collaboration is expected to motivate Binance to leverage and support Cred's services within the Binance ecosystem.
Commenting on the partnership, Ted Lin, Chief Growth Officer of Binance reiterated that the Binance-Cred collaboration will seek to expand the services of Cred to reach more clients across the globe.
Lin said:
"We are excited to be working with Cred to help scale their efforts to more markets and users globally, through the power of the Binance Chain, which boasts of one-second block time and will ensure transactions and interactions on the Cred platform will be fast, efficient and frictionless."
Since its official launch earlier in April 2019, the Binance Chain has hit the ground running, with several blockchain projects already joining the network.
On May 23, 2019, BTCManager informed that Fantom had teamed up with Binance to leverage Binance Chain in launching a cross chain distributed ledger.