DBS Bank Records Surge in Bitcoin Trading Amid Market Downturn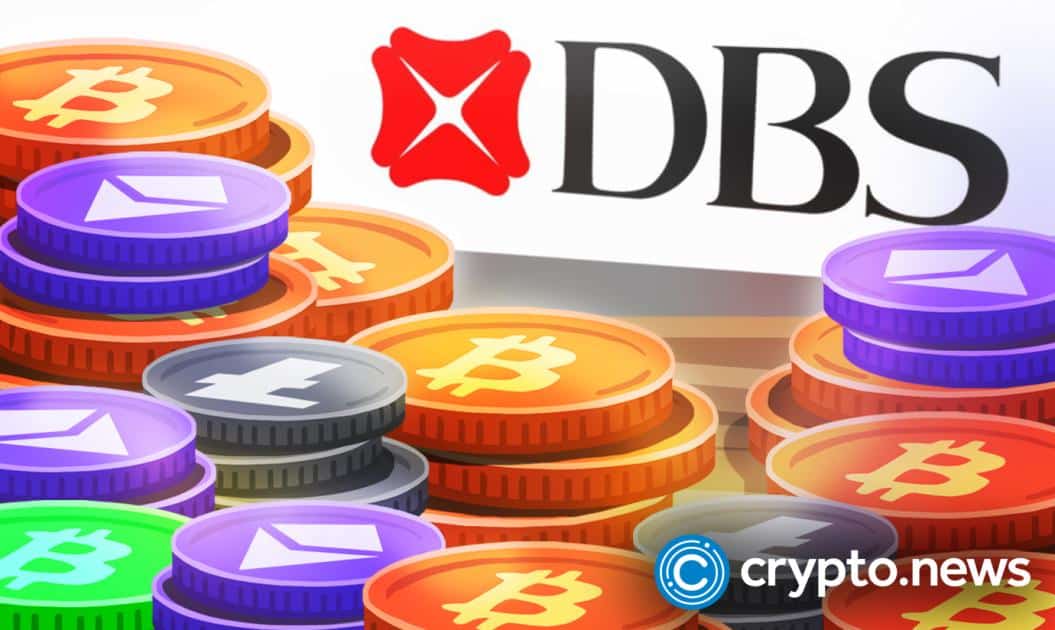 Singapore financial services giant DBS Bank witnessed a four-fold increase in bitcoin purchases on its digital exchange platform in June 2022, amid the cryptocurrency market-wide selloff. 
Institutional Bitcoin Purchase Quadrupled in June
According to Bloomberg on Tuesday (August 23, 2022), DBS revealed that the total trading volume on the DBS Digital Exchange (DDEx) doubled in June 2022, compared to April 2022, with buy orders on the platform accounting for 90 percent of trades.
Notably, bitcoin purchases on DDEx increased four times since April, indicating a growing appetite for the largest cryptocurrency by market capitalization by institutional investors.
Chief executive officer of DDEx Lionel Lim, said:
"Investors today are instead seeking out safe harbors to trade and store their digital assets amid the ongoing market volatility."
Meanwhile, the rise in the digital exchange's trading volume in June happened amid the crypto market selloff, which saw the price of BTC fall sharply to below $20,000, thereby trading at a discount.
The market downturn has been attributed to the collapse of algorithmic stablecoin project Terra, and subsequent liquidations and bankruptcies experienced by former industry giants such as Celsius, Voyager, and Three Arrows Capital.
In addition, many crypto companies including Banxa, Gemini, Compass Mining, Coinbase, Vauld, and ByBit reduced their workforce to cope with the ongoing crypto winter.
As recently reported by crypto.news, crypto lender Hodlnaut laid off 80 percent of its employees, owing to the platform's financial crisis. Hodlnaut revealed that its dire situation was tied to the infamous Terra crash and the general crypto price decline.
DBS Shelves Plan to Expand Crypto Trading to Retail Investors
DBS Bank first established its digital exchange in December 2020 for institutional clients, accredited investors, and professional market makers, which are the only members allowed to access the exchange.
In August 2021, DBS Vickers (DBSV), the brokerage arm of DBS Bank, received in-principle approval from the Monetary Authority of Singapore (MAS) to provide crypto services to asset managers and other companies. DBSV later obtained a license from the MAS to operate as a major payment institution under the Payment Services Act (PSA) 2019.
With the license, the brokerage firm provides digital payment token services to asset managers and other firms through DDEx.
The increased interest in cryptocurrency trading from institutional and accredited investors, as well as family offices, led DBS Bank to consider extending the services to retail investors.
However, Piyush Gupta, DBS CEO, said that such a plan may not happen in 2022 due to technological challenges and regulators' resistance.
According to Gupta in April, regulators are not comfortable with the idea of offering crypto trading services to retail investors. Meanwhile, the CEO said the bank is looking to expand such services to retailers by 2023.
Indeed, Singaporean regulators have stated that the crypto sector is too volatile for retail investors. In July, there were reports that the MAS was considering introducing stricter crypto policies.
Tharman Shanmugaratnam, Minister in charge of MAS, said that the Singaporean watchdog could limit retail involvement in crypto as a way to safeguard such participants from losses.