Is Ripple's XRP headed for a new peak? Current trends and predictions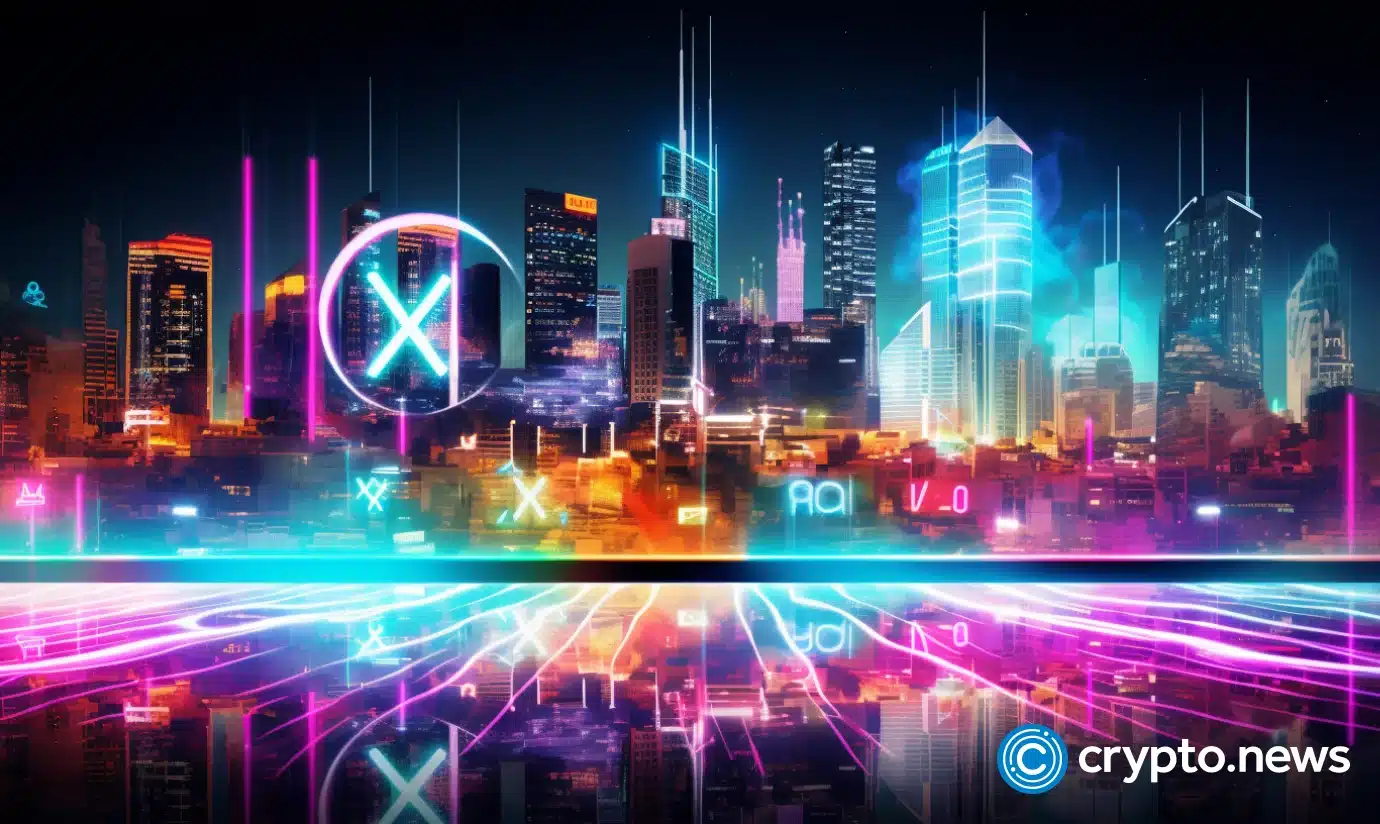 As XRP's price continues its steady ascent, we dissect the factors contributing to its sustained growth, from legal victories to strategic partnerships that shape its market standing.
Ripple's cryptocurrency, XRP, has distinguished itself as a notable performer in the digital currency market over the past month.
As of Nov. 6, XRP has experienced a substantial surge, soaring almost 40% in the last 30 days to levels not witnessed since July 2023, peaking at $0.7299. Currently, XRP is trading at around $0.72, marking a strong recovery, though it still trades well below its all-time high of $3.842 from January 2018.
This recent rally is not an isolated incident but rather part of a broader bullish trend throughout 2023, with XRP's price climbing over 100% from the beginning of the year.
This positive momentum reflects growing investor confidence, potentially linked to Ripple's progress in enhancing cross-border payment systems and its perceived advantages in the ongoing legal dispute with the Securities and Exchange Commission (SEC).
Let's deep dive and look beyond the numbers to understand the concrete factors propelling XRP's upward trajectory and try to gauge XRP price prediction.
Broader market recovery
The broader cryptocurrency market's recovery has been a significant factor in XRP's price increase. When market leaders like Bitcoin (BTC) surged to higher price points amid the anticipation of a spot BTC ETF approval, it created a ripple effect (no pun intended), boosting the entire market.
Altcoins, including XRP, often follow Bitcoin's lead due to their interconnectedness within the crypto ecosystem. This collective momentum can help altcoins break through important resistance levels, which are price points at which a rising asset tends to meet increased selling activity.
For XRP, surpassing the $0.50-$0.55 level was a crucial resistance to overcome. Once breached, it likely triggered further buying as it indicated a strong bullish sentiment, encouraging investors to anticipate further gains​.
According to CoinMarketCap, XRP's trading volume has increased by more than 92% in the previous 24 hours, suggesting heightened trading momentum.
Regulatory developments
The SEC vs. Ripple case is a pivotal factor in XRP's price movements.
A court order dated Oct. 24 set a deadline for both parties to propose a briefing schedule on remedies by Nov. 9. This move toward a resolution, whether through settlement or a final court decision, is being closely monitored by investors.
Ripple appears to be in a strong position, particularly due to the implications of the Hinman documents, which the SEC has repeatedly attempted to withhold.
These documents pertain to a speech by former SEC Director William Hinman, where he stated that Bitcoin and Ethereum (ETH) are not securities — a viewpoint that could significantly influence the outcome of the case.
There is also speculation that the SEC may seek to expedite the case to appeal the ruling on programmatic sales. Programmatic sales refer to scheduled sales of XRP by Ripple on cryptocurrency exchanges.
The outcome of the case is expected to have a profound impact on investor sentiment and XRP's price action. Currently, market sentiment appears to lean in Ripple's favor.
Global adoption
The uptick in XRP's global adoption has been significant, especially with this year's strategic wins for Ripple.
Ripple's services received key approvals to operate in Dubai. Specifically, the Dubai Financial Services Authority (DFSA) approved the use of XRP under its virtual assets framework. This allows firms within the Dubai International Financial Centre to offer XRP as part of their services.
Moreover, the National Bank of Georgia is in the process of selecting a technology partner to develop its digital currency, the digital GEL.
Ripple Labs is among the nine entities shortlisted for this opportunity. The selection is part of the NGB's initiative to create a Limited Access Live Pilot Environment to explore the technology's capabilities and potential applications of a central bank digital currency (CBDC) system.
This process is highly competitive, and the final decision will see only one of these contenders collaborating with NGB to bring the digital GEL project to fruition.
Ripple's inclusion in this list underscores their standing in the CBDC space, although it's important to note that they are one of several candidates being considered for this partnership.
If successful, these developments can bolster Ripple's presence on the global stage and, by extension, positively influence XRP's market performance.
XRP price prediction
According to CoinCodex, a near-term XRP price prediction suggests an optimistic rise to approximately $0.92 by November 19, marking an increase of roughly 32% from its current price.
However, this forecast isn't without its ebb and flow—the same source anticipates a subsequent decline to $0.74 by Dec. 5.
Looking further ahead, DigitalCoinPrice extends its XRP forecast, projecting a bullish scenario with Ripple's token potentially climbing to $1.40 by the end of the year. They even venture into the following year, expecting the price to hover around $1.78 in 2024.
While these predictions paint an encouraging picture for XRP holders, it's crucial for traders to approach these figures with caution. The cryptocurrency market is infamous for its unpredictability, and external factors such as regulatory news can have unexpected impacts.
You should exercise prudence, perform your due diligence, and, most importantly, never invest more than you can afford to lose.
Disclosure: This article does not represent investment advice. The content and materials featured on this page are for educational purposes only.