Who is Ripple Labs: The Private Company behind XRP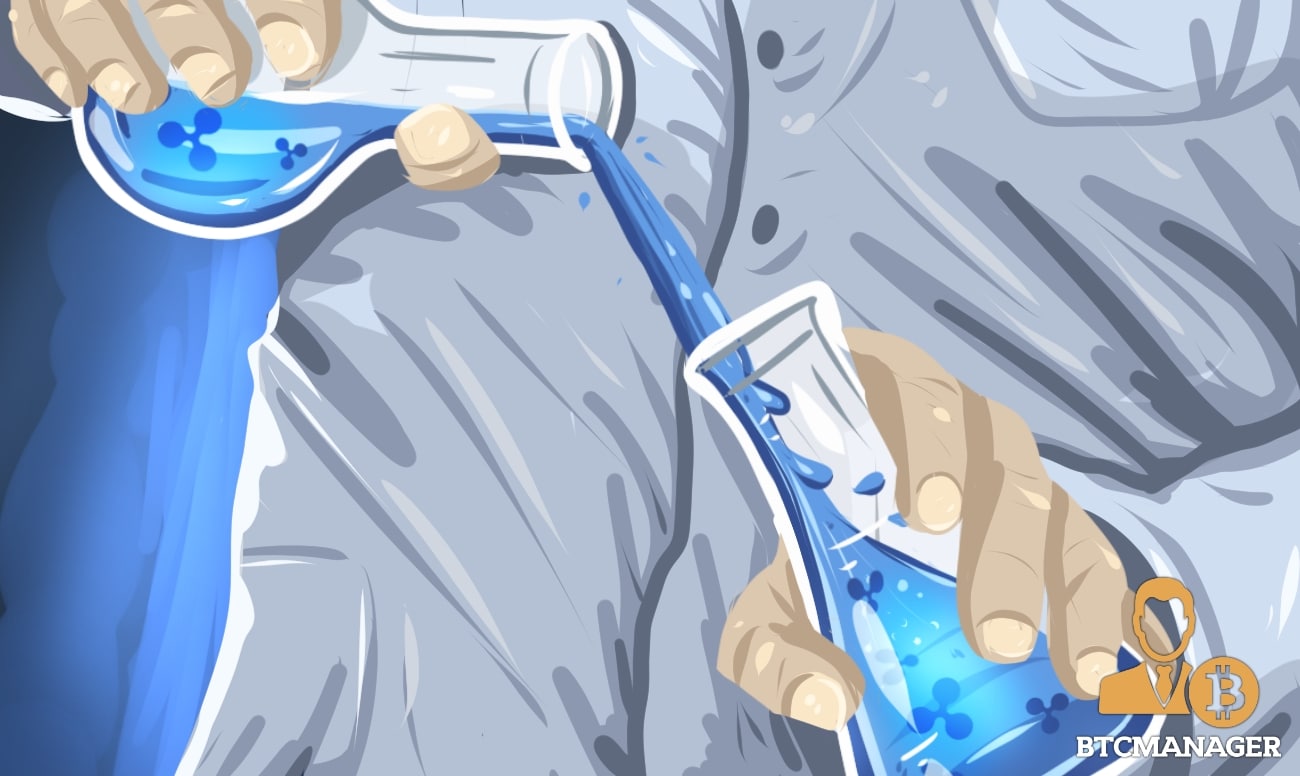 There's a common misconception within the blockchain and cryptocurrency community, which states that Ripple (XRP) is a corporate entity and the sole company behind the project's development. The truth, however, reveals something much different.
The masterminds behind the controversy-gaining and speedy settlement cryptocurrency, are an entirely separate company with multiple divisions. Of these formed divisions, some are decentralized and are representative of their backing of the XRP cryptocurrency. Others are entirely centralized and have no intentions of integrating or utilizing XRP in any way, shape, or form.
Ripple Labs is the primary firm behind the development of the Ripple Payment Protocol, which can almost be seen as a global vision rather than one main technology protocol. To put more simply, the Ripple Payment Protocol is made up of multiple divisions with XRP, the cryptocurrency, being one of them. Not to be confused, XRP is not their only payment system or financial technology related product.
The Ripple Vision
There is somewhat of a need to stress upon distinguishing the multiple subsidiaries behind what makes up Ripple. It's a complex situation within itself, about which many are still fairly confused.
As more and more critics come out of the woodwork, it is important to distinguish between the cryptocurrency XRP and the company Ripple as it will help monumentally in maneuvering through the waters of cryptocurrency, blockchain technology, and finance as a whole.
The concept behind Ripple is to be able to maintain and process payments globally in the fastest, most cost-efficient way possible. In their attempt to achieve this goal, Ripple has established multiple payment network solutions which range from decentralized to entirely centralized solutions.
Ripple's issued XRP enables near-instantly completed confirmations where value can be transferred and confirmed on an average of four seconds. The main argument for crypto, particularly when speaking in terms of its functionality as a currency, is that it can enable an entirely "frictionless" form of global transaction. The largest challenge that financial mechanisms may face when trying to accomplish such scale is balancing between speed, scalability, decentralization, anonymity, and cost.
This exact blend between each of the aforementioned qualities is arguably exactly what Ripple is striving to achieve.
Core Structure and Leadership
The idea behind Ripple was reportedly first instantiated in 2004 by Ryan Fugger, a Vancouver exchange systems worker following the creation of creating a distributed financial system. After handing the idea over to Chris Larsen, Fugger left the team, and Ripple was officially founded in 2012 with the name of "OpenCoin," before rebranding to Ripple Labs in 2015.
The company was founded by Chris Larsen and Jed McCaleb with a goal of realizing a decentralized infrastructure for the traditional financial system. With this objective in mind, Ripple has tried to create a structure flexible to adapt to a multitude of industries.
Headquartered in San Francisco, California, Ripple is a privately held U.S. based company that is privately held. The company was initially formed under angel investors in 2012 and subsequently acquired funding in multiple Series rounds.
Chris Larsen still remains a large part of Ripple as its Executive Chairman, however, internal structures have changed. The leadership behind Ripple has grown to feature an increasingly large amount of experience with Brad Garlinghouse taking the lead as CEO for Ripple. He serves as the face of the firm and is featured often in interviews, public appearances, and much more for the company and the cryptocurrency.
David Schwartz is the CTO behind Ripple and is famous for providing an easier look at how Ripple's back-end and structure functions.
Ripple's Solutions
The Ripple company offers various types of solutions in the payment protocols landscape. The most well-known is, of course, XRP, the cryptocurrency. The digital asset allows transfers to anywhere in the world, transparent self-confirmation all within seconds along a decentralized framework. The XRP market capitalization currently wavers around the ~$15 billion mark as of January 10, 2019.
Ripple is also the main developer behind RippleNet, the enterprise solution for the distributed ledger payments sector. The platform has the aim of establishing a network of exchanges, large scale companies, payment providers, and others for a global connection of almost instant currency transfers.
Ripple additionally is the main developer and company behind xCurrent, the programmatic mechanism which funnels easy, cross-country, and global payments. The intended goal behind this establishment is to provide accommodating software for all interested parties, regardless of technical background.
One of the more notable services often times coupled with XRP that Ripple is xRapid, a solution that is intended for more institutional users. The program and system establish an easy to use payment protocol where users can seamlessly transfer, confirm, and settle funds with fees that are in competition with the SWIFT payment protocol.
Ripple's XRP
The most famous product offering to the general public is the XRP cryptocurrency, a token used for the above-mentioned frictionless payments. XRP faces mild controversy for the reasoning that all tokens in its protocol were pre-mined, a form of creation that allows a user to create all tokens prior to any open mining process. Bitcoin, on the other hand, has always been an open mining blockchain, outside of Satoshi Nakamoto's genesis block.
Ripple's XRP shot to fame when in January 2018 it pushed across a $3.5 price range from hovering around the low $0.01 to 0.2 ranges for the most of 2017. Since attaining its all-time high in January 2018, XRP has subsequently fallen over 85 percent, maintaining a price around $0.35 to $0.5.