Moonshot Week 12: Komodo (KMD)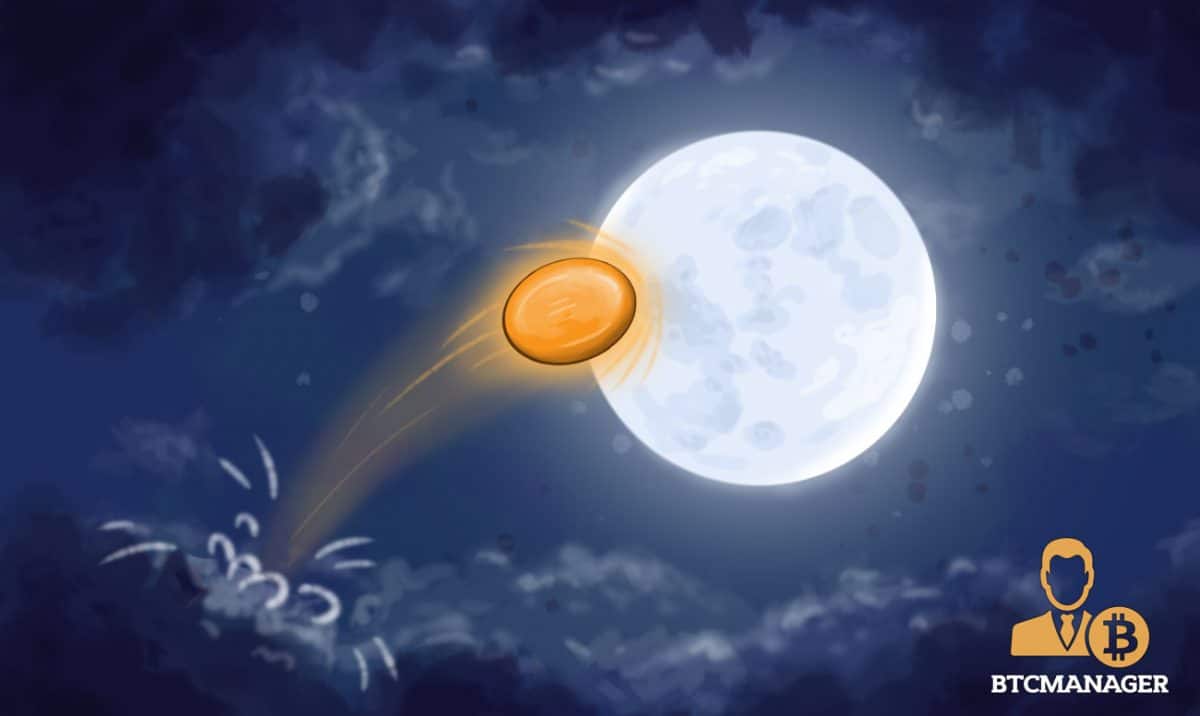 Read the eleventh part of our Moonshot series, which focuses on OmiseGO, here.
Each week BTCManager and JaketheCryptoKing are going to explore a new moonshot opportunity. We are in week 12 of this moonshot experiment! Markets just suffered a sharp correction providing the perfect opportunity for some moonshot shopping at discounted prices. The moonshot for the week beginning April 15, 2018, is; KMD.
What is a Moonshot?
A moonshot is an altcoin that can provide returns multiple times greater than the leading cryptocurrencies if their deadlines are met and their goals achieved. With over 1,400 cryptocurrencies and many ambitious goals, it is obvious there will be some true "moon" opportunities.
Moonshots can include both smaller and medium cap cryptos. These particular coins exist in the cryptocurrency marketplaces; they solely need to be found. Moonshots are very different than most cryptos as they are meant to be purchased and held. Moonshot principles are vastly different than those implemented by day traders and short-term holders. These unique altcoins are cryptocurrencies whose long-term potential is gleaming.
This week's Moonshot is Komodo (KMD). With the markets having been dramatically impacted by government regulation of initial coin offerings ("ICOs") many coins like Ethereum, Komodo, and NEO took significant losses. KMD is very special as it has a much smaller market cap than most altcoins that launch ICOs and they provide a 'new' type of ICO.
KMD specializes in decentralized ICOs. Their first dICO takes place in the next week, and the excitement is clearly building. With such a critical week ahead and having suffered enormous losses during the correction, it seems KMD is poised to have a very strong remainder to 2018.
What is Komodo (KMD)?
KMD is trading at $3.73 per coin at the time of writing, which is over $1 higher than where KMD was trading April 7, 2018. The momentum behind KMD is continuing to build as the date of their first dICO is approaching coupled with their revolutionary privacy technologies. KMD has a market cap of over $383 million which should continue to rise barring any setbacks to the dICO platform.
KMD differentiates itself because of their Komodo platform. The Komodo blockchain platform uses KMD's open-source cryptocurrency for doing transparent, anonymous private, and fungible transactions. A Delayed Proof of Work protocol then makes them ultra-secure by using Bitcoin's blockchain. The SuperNET ecosystem also uses KMD as their official cryptocurrency. SuperNET is a decentralized organization that develops open-source and decentralized tools for crypto markets. These tools can include anything from decentralized exchanges to multi-coin wallets. Having solidified itself as the official crypto of SuperNET, having major projects on the horizon, and having the launch of their first dICO this week, provides multiple catalysts that should see KMD trading higher.
KMD has many impressive projects they are working on, including a decentralized exchange. They have named this decentralized exchange BarterDex. The plan is to use atomic swaps to get passed the pegging of assets to enable the exchanging of coins instantly. No longer will traders wonder if their portfolio increased in satoshis or not. Atomic swaps will allow for any currency to be traded for any currency and KMD is trying to do it in a decentralized manner.
Decentralized Initial Coin Offerings
The ambitions do not stop there as KMD's furthest developed platform is their dICO platform. A dICO is a decentralized platform allowing for the token sale of coins using a model powered by atomic swap technologies. This allows for the total decentralized and anonymous issuance and distribution of cryptos using the dICO model. KMD clearly has very advanced privacy technologies they are implementing in the ICO realm and via exchange platforms.
Komodo is an altcoin that specializes in dICO (decentralized initial coin offerings). This is a process that should revolutionize the ICO platforms of the cryptocurrency space. On April 17, 2018, the first ever dICO token sale begins, hosted on the Komodo Platform. The BLOC token will commence and officially be declared the first decentralized ICO of the cryptocurrency space. Komodo proudly is shifting the ICO landscape beginning with the BlocNATION token sale.
If the dICO platform or a decentralized exchange using atomic swaps is the future of crypto KMD will have a very positive 2018. KMD focuses on privacy, exchanges, and dICO platforms making it able to succeed if any of its many projects are successful.
To read the King's prior articles, to find out which ICOs he currently recommends, or to get in contact directly with the King, you can on Twitter (@JbtheCryptoKing) or Reddit (ICO updates and Daily Reports).
You can read the entire Moonshot series here.