SkyBridge Capital Makes Bitcoin Investment Worth over $180 Million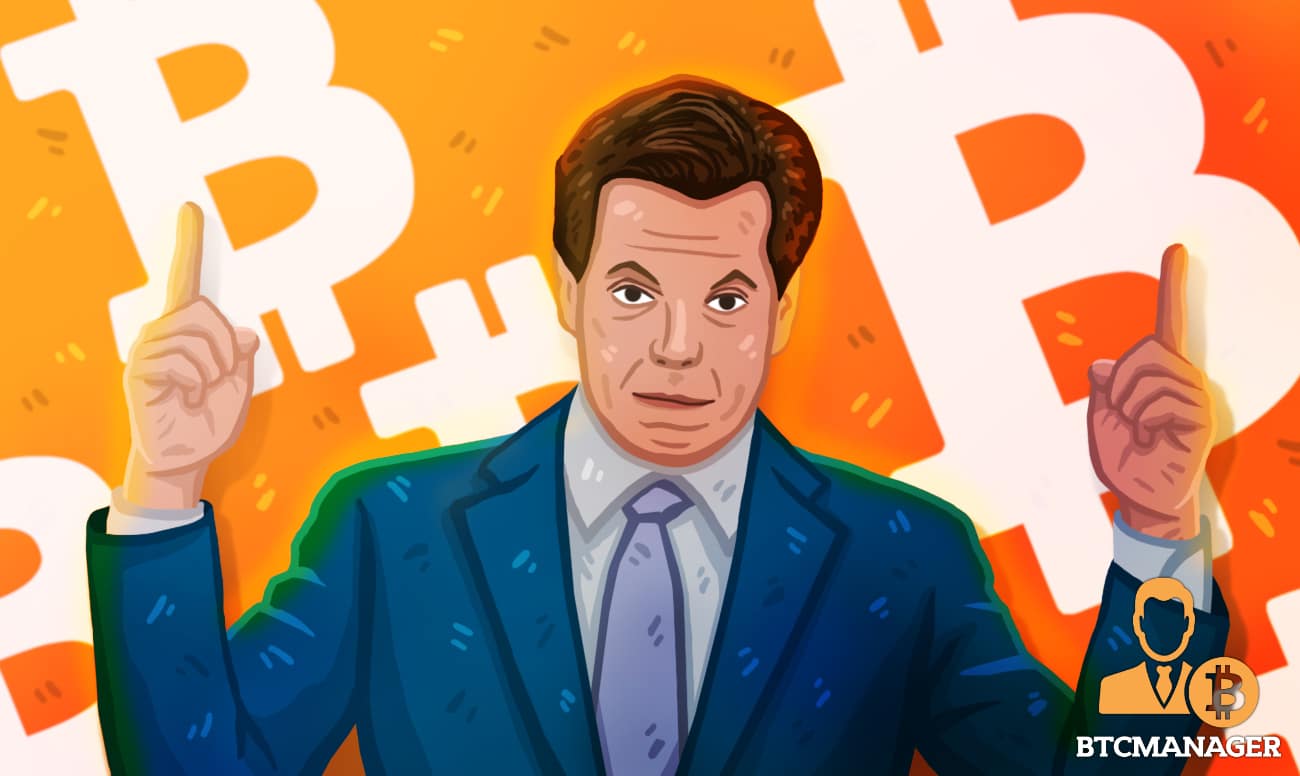 Anthony Scaramucci's SkyBridge Capital has become the latest company to invest in Bitcoin, with the firm putting over $180 million in BTC, according to an investment deck obtained by The Block.
SkyBridge Capital Invests in Bitcoin
While the proposed Bitcoin fund by SkyBridge Capital Investment firm awaiting approval from the U.S. Securities and Exchange Commission (SEC), the global investment firm has put in $182 million in bitcoin on behalf of its investment funds.
SkyBridge Capital earlier filed with the U.S. SEC to launch a new Bitcoin Fund known as SkyBridge Bitcoin Fund L.P., with outside investors investing a minimum of $50,000. Meanwhile, SkyBridge has also invested over $25 million into the new Bitcoin fund which is scheduled to launch in January 2021.
Also, in a portion of the deck, SkyBridge states that Bitcoin is a better digital gold than gold. The firm also believed that the number one crypto asset will see more institutional investment from hedge funds, insurance funds, and Registered Investment Advisors (RIAs).
Furthermore, with dovish monetary policies like negative interest rates and quantitative easing, SkyBridge expects significant shifts in the usual 60/50 stocks/bonds portfolio ratio. Bitcoin stands to gain as investors look for alternative asset classes to hedge uncertainties in the mainstream market.
Buttressing the above comment, a portion of the deck reads:
"Negative interest rates represent an existential risk to pension funds, insurance companies, and endowments that need to achieve targeted rates of return to meet financial obligations"
Anthony Scaramucci's SkyBridge joins the long list of institutions that have invested in Bitcoin. As reported by BTCManager back in August, Microstrategy made headlines in the cryptospace when it announced a BTC buy worth $250 million. Since its first purchase, the business intelligence firm has added more Bitcoin to its portfolio, with the company holding over 70,000 BTC.
Another company, Guggenheim, an asset manager behemoth, filed with the SEC to purchase $500 million worth of Bitcoin through its Macro Opportunities Fund. Other companies such as major insurance firm MassMutual, and UK-based investment management company Ruffer LLC have also made huge Bitcoin purchases.
Institutional interest in Bitcoin continues to rise, while the BTC price has been on a massive bull rally, reaching a new all-time high (ATH) of $28,000. According to JPMorgan analysts, the influx of institutional money into BTC is currently preventing a Bitcoin price correction.