The Great Crypto Crash of 2018 Is Officially Worse Than the Dot-Com Crash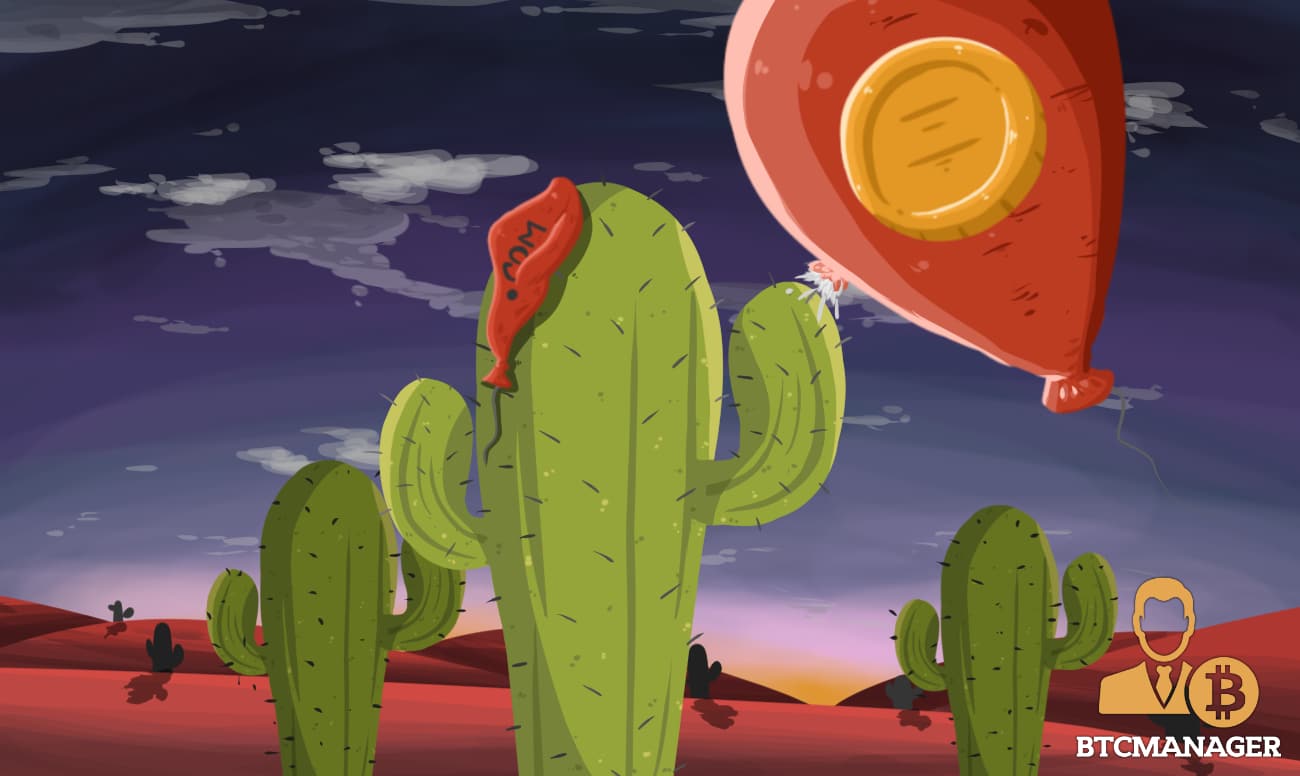 The cryptocurrency market value has fallen hard from its all-time highs in January 2018 at $813.8 billion to $186.9 billion in September 2018. The cryptocurrency market has plunged 80 percent and thus surpassed the decline from the dot-com bubble crash in 2000 according to a Bloomberg article released on September 12, 2018.
Cryptocurrency Market Hits a 10-Month Low
Unfortunately, the Great Crypto Crash of 2018 will cause many investors who bet big, to lose out on a lot of money, primarily if they invested in altcoins and participated in initial coin offerings (ICOs) that are currently providing poor returns.
"It just shows what a massive, speculative bubble the whole crypto thing was — as many of us at the time warned," said Neil Wilson, the chief market analyst in London for the foreign-exchange trading platform Markets.com.
"It's a very likely a winner takes all market — Bitcoin currently most likely."
Reuters noted that like the Internet-stock boom from the 90s, cryptocurrency investors who invested large sums on cryptocurrencies are now experiencing substantial losses. As seen on iNews, even bitcoin, the most popular cryptocurrency, which is currently valued at $6,479, fell approximately 68 percent from its all-time highs in December.
Ether, the second most popular cryptocurrency in regards to market capitalization has also dropped in value significantly. It fell roughly 87 percent from $1,400 in early January 2018 to $173.32 on September 12, 2018. The market capitalization of the cryptocurrency sector as observed on CoinMarketCap fell below $187 billion, a 10-month low for the industry.
Shortcomings of the Technology Are Scaring away Investors
There was an extreme hype and mania around cryptocurrencies in 2017. Bitcoin would eventually become the "digital gold" while other cryptocurrency tokens would disrupt the existing frameworks in a variety of industries from finance, supply chain logistics, and even food.
While these thoughts were highly optimistic, investors have since shifted their sentiment on the emerging technology. They've become more concerned about the shortcomings of cryptocurrencies which include, security problems, instances of market manipulation, draconian regulations, and unenthusiastic Wall Street adoption.
Although the cryptocurrency industry is tumbling, Reuters mentioned that the global ramifications for the global economy will, however, be very minimal. The market has lost a significant amount, over $640 billion, however, it's still small in comparison to the sheer global wealth present in cash, assets, and stocks.
While cryptocurrency bulls may be disappointed by the cryptocurrency industry's weak links with the traditional finance system, if the cryptocurrency market does crash to zero, it will be good news others who are not involved. "Until you can pay your taxes in cryptos, it's just a pointless investment vehicle," said Wilson.
"Some people will make loads of money but most won't."