Virtuzone Partners With Binance to Increase Crypto Payment Adoption in the UAE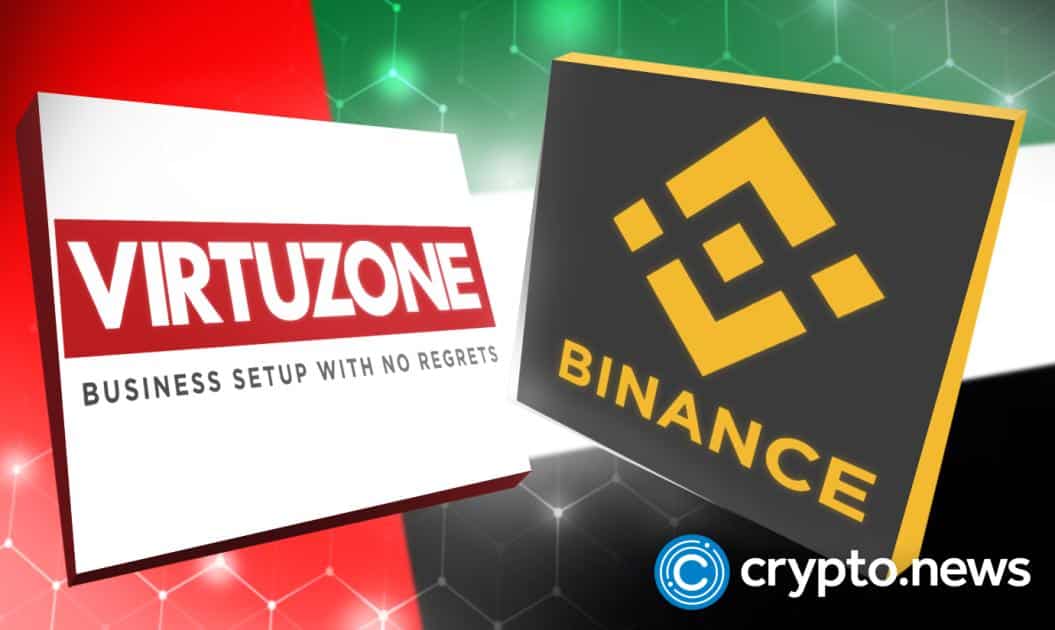 According to reports, Virtuzone is now the first company in the UAE (United Arab Emirates) to accept cryptocurrency for businesses. The company would utilize the Binance Pay feature to allow crypto payments. Meanwhile, Virtuzone is the UAE's top provider of business formation services.
Virtuzone to Increase Crypto Usage in the UAE
Virtuzone wants to eliminate obstacles to entrepreneurship by aiding companies in accepting cryptocurrency payments. Further, they want to make it easier for international firms to interact with the country's flourishing startups.
The consultancy firm also wants to improve and encourage the usage of cryptocurrency in the region.
Neil Petch, the Co-founder and Chairman of Virtuzone, said the latest partnership reiterates the company's commitment to adopting innovative technologies. This technology would help to expand the opportunities between the company and its users.
Petch added that collaborating with a major crypto firm such as Binance places the company at the top of digital transformation in the UAE. Also, Virtuzone's CEO, George Hojeige, said this partnership would create more synergy between the crypto sector and business setup.
Dubai Gradually Become a Hub for Innovation and New Technologies
"This would create a tech-based business environment for easy eatables of businesses that specialize in blockchain tech, NFT development, trading, DeFi, and others. This would also strengthen the UAE as a digital hub for nascent technologies and innovation," the CEO added.
Judging by the recent crypto, metaverse, and blockchain activities in the UAE, the region is on its way to being a hub for crypto development. Moreover, Dubai has been very friendly toward the crypto industry.
Due to its friendly crypto regulations, more crypto firms are moving into the region. The largest crypto exchange, Binance, has also secured a license to operate in the area.
The company's Binance Pay option allows businesses to accept crypto payments. With the recent partnership, Virtuzone joins a host of other companies that are using the Binance Pay service.
Binance Pay Records Massive Usage in the UAE
Other companies that have embraced Binance Pay include Majid Al Futtaim and JA Resorts and Hotels. Binance's collaboration with Majid Al Futtaim has made Binance Pay acceptable in 4 communities, 13 hotels, and 29 retail malls in the region.
Furthermore, Binance Pay allows borderless, secure, and contactless crypto transfers and payments. Several businesses have used the service to conduct crypto payments without using a third party.
Recently, the VARA (Virtual Asset Regulatory Authority) released new guidelines on advertising, promotion, and marketing of virtual assets in Dubai. The agency wants to develop a legal framework that would protect investors.
Meanwhile, this would also give way for innovation to continue in the country. Also, this would ensure that investors are aware of the kind of investments they are entering.