The Best Cryptos for the Week of Mar. 12, 2018 (XRP, BURST, ARK, MCO, BRD, MTL, NEO & GAS)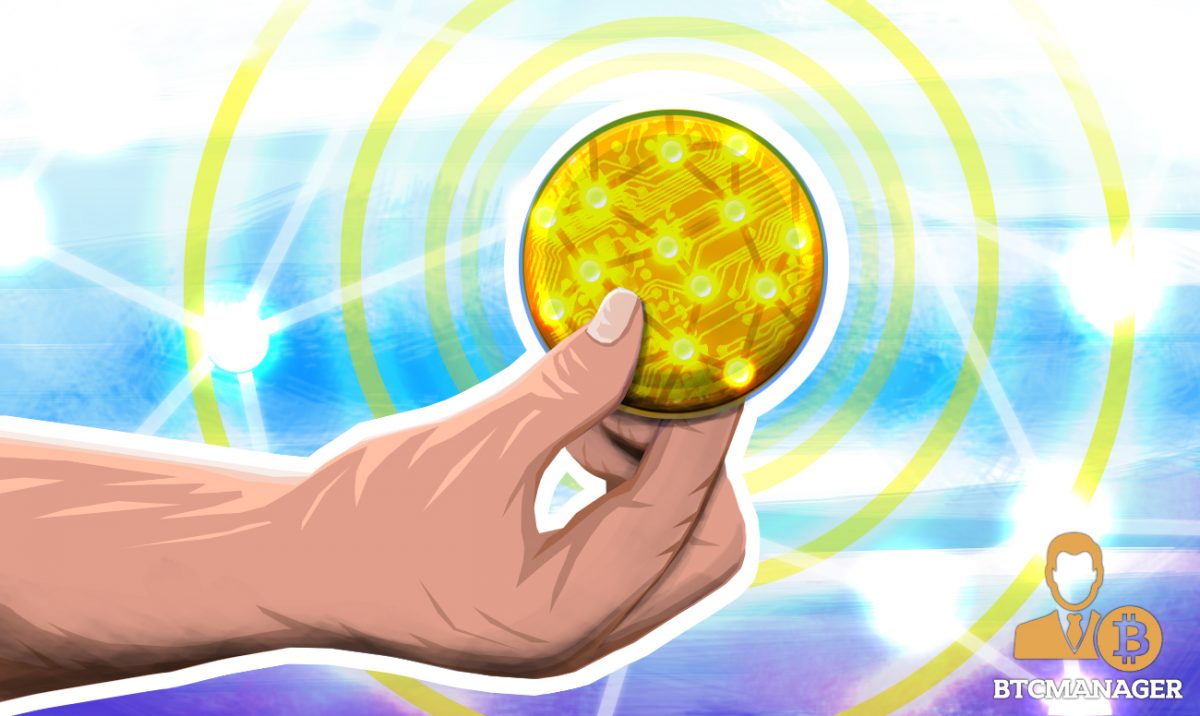 To read our previous installment of 'Top Coins for the Week,' click here.
The best cryptocurrencies for the week are based on upcoming events and opportunistic purchase prices. Events that specifically produce large amounts of publicity or add utility to an underlying coin are highlighted to the reader as an opportunity to buy before the "news release." The week beginning March 12 is very exciting with XRP, BURST, ARK, BRD, MTL, NEO, and GAS all looking like great selections.
The Crypto Markets Overreacted
The heading says literally all the reader needs to comprehend from this past week; "The Crypto Markets Overreacted." The SEC spoke further about upcoming regulations and what they mean for the cryptocurrency markets. If individuals and institutions want scams to be filtered out, they have to respect the entrance of regulators into the space. Regulators able to help remove the current issues plaguing crypto should be interpreted as a positive. This is also not "new" news. The SEC has stated many times over they are investigating ICOs and intend to regulate crypto trading. Crypto traders and enthusiasts need to pivot from fighting regulation to understanding regulation means the flood of institutional money into the space. Unfortunately, the SEC reiteration was not the only FUD this week.
FUD in the form of; rumors of a Binance hack, that the Mt. Gox trust has been selling bitcoin (BTC) for many months, coupled with reiterated SEC comments drove BTC from a high of over $11,500 on March 4, to under $8,400 on March 9. One of the many pieces of FUD this week was that Binance was allegedly hacked. This was a rumor Binance repeatedly denied. Binance has commented that no funds have been lost, their site is working great, and there was an issue with traders using bots and APIs. A huge quantity of BTC being dumped on the open market from Mt. Gox coupled with a suspected Binance hack provided BTC an opportunity to correct more than 25 percent.
The crypto markets are exceptionally volatile, and over react to the slightest change in sentiment. This week has been filled with FUD driving sentiment from positive at the beginning of March to very negative this week.
Even with a steady stream of FUD, March is packed with positive events. These events range from hard forks to airdrops to conference presentations. To take advantage of this upcoming bull run and market rebound make sure to be holding; NEO (NEO), GAS (GAS), Bread (BRD), Metal (MTL), Ark (ARK), Burst (BURST), Ripple (XRP).
Brad Garlinghouse CEO of Ripple presenting at 20/20 (along with the Head of Regulatory Relations)
What makes Ripple (XRP) a fantastic play this week for a short- or long-term hold is their market penetration coupled with an important conference this week. XRP is presenting at the Money 20/20 Asia conference in Singapore. The conference runs from March 13-15. Unlike many of the recent events that have seen presentations from the top cryptos by market cap, Money 20/20 Asia is not a blockchain specific conference. Money 20/20 holds conferences all over the world specializing in, "Where the entire payments, fintech, and financial services industry connects. Everyone is here, every time." Most conferences claim to be the "best and biggest," however, Money 20/20 is not exaggerating.
The Money 20/20 Asia conference is being held in Singapore in the middle of the week, March 13-15. This conference is not being held on the weekend and is asking $3,000 per ticket. That is more than 400 percent higher than the cost to attend the Dallas SuperConference and more than 1000 percent higher than the average price to participate in the majority of conferences ($250). However, when Money 20/20 claims "everyone" is there, they are not lying.
The top names presenting and sponsoring the Money 20/20 Asia conference include Google, Amazon, MasterCard, Discover and cryptocurrencies such as Monaco (MCO), Dash (DASH), and most importantly Ripple (XRP). It is obvious Money 20/20 attracts both leaders in blockchain and leaders in the technology sector. Discover, MasterCard and Google are all five-star sponsors of this conference. The presentations being conducted by companies are being conducted by the highest level individuals on the team demonstrating the sheer importance of this mid-week conference. XRP's presentations are being held by the most senior members of their team.
Brad Garlinghouse is the Chief Executive Officer (CEO) of Ripple which is the company behind the XRP token. He is speaking specifically at this conference and has been featured in Forbes and CNBC many times. The price of XRP tends to move significantly when he speaks as his presentations focus on key updates regarding partnerships, utility, and adoption of the XRP. He will be accompanied by a newer position on the Ripple team, "The Head of Regulatory Relations," seems like a title that would have only had to be recently created to deal with the government regulators around the world. The CEO and most senior member conducting the main presentation demonstrates the importance of the conference, his presentation, and the publicity that will follow. If either the CEO or the Head of Regulatory Relations announces any positive updates expect a huge price increase in the value of the XRP.
XRP currently has a market cap of $32 billion with a token value of $0.82. This is drastically lower than their price of $3.65 on January 4, 2018. However, since January 4, there has been no negative news surrounding XRP. Yes, the general crypto markets corrected significantly, but XRP only continued to solidify its position. XRP signed partnerships with Western Union, Banco Santander, American Express (AMEX), SBI International, MoneyGram, and many more highlighted in an article comparing why XRP will outperform the other top four cryptocurrencies by market cap. XRP is at a suppressed price of $0.82 even though they are the leading crypto in the banking sector with mass adoption already taking place by some of the biggest names in banking and financial payments.
This week should provide the perfect opportunity for XRP to continue to demonstrate to the world their importance on a stage being adorned by senior members of the top tech companies in the world. The $3.25 price in early January was approached on the heels of rumors XRP was going to be a likely addition to Coinbase. However, XRP was never added to Coinbase even though through February and March they continued to solidify partnerships in the banking and financial payments sector.
A valuable lesson February taught us is that utility creates significant rises in the value of the underlying cryptocurrency. February's Top Performers all had one thing in common; they increased the utility of their token. The publicity accompanying a presentation by two senior members of Ripple should be enough to give XRP a nice boost this week. If an announcement is planned, expect more than just a price bump this week. XRP already has market adoption; if they can change the public sentiment or increase the utility of each XRP the value will climb significantly in both the short and long term.
BURST: Burst (Hard Fork at Block 470,000)
Burst (BURST) is a very 'different' token as it uses a unique type of mining to produce each new BURST. One of BTC's biggest issues is the mining of BTC uses up enormous amounts of electricity. BURST went 'green' by developing a new way to mine cryptocurrency. Instead of using hashing power and ridiculous amounts of energy to produce a new crypto; BURST uses the spare memory space on a 'miners' computer to mine while supporting the BURST blockchain network. This is vastly different than the mining protocols of energy heavy mining systems such as BTC. Now instead of individuals having to spend thousands on advanced mining hardware with significant electricity bills; they can mine from the comfort of their home using the spare memory space on their computers.
BURST is relevant this week because they have an forthcoming hard fork and, like most cryptos, overreacted to this prior week's correction. This means during the upcoming rebound they will enjoy a nice bounce back coupled with the benefits and exposure of the hard fork. The BURST Roadmap outlines three forks to take place this year, with the first occurring at a block height of 470,000. This block height is likely to take place March 15, but holders of BURST do not need to do anything as this fork is not accompanied by an airdrop of a new coin.
Dymaxion code is what is intended to be used to mine using an individual's free memory space at a fraction of the electricity cost of regular mining. The first hard fork includes a dynamic block size, transaction fees, PoC2 protocol, and parts of the Dymaxion code (although Inactive). The second fork implements and activates the Dymaxion code with users having access to the Testnet beforehand. The final fork is scheduled to implement POC3 protocol completing BURST's forking roadmap.
Utility increases value, and BURST's utility is about to be increased following the first fork and even more so following the second fork. Look for BURST to be a great long-term play as the Dymaxion system is implemented fully. BURST is currently valued at $0.03 with a market cap of $56 million. On January 7, 2018, BURST was trading at over $.10, more than 300 percent higher than current prices. There have been no significant changes to BURST providing these pre-fork discounted prices.
Long-term believers in shifting mining from high electricity consumption to more efficient means should support BURST as their token builds incredible utility through the process of the upcoming forks.
MCO: Monaco (Sponsorship/Presentations at Money 20/20 Asia and TokenFest)
Monaco (MCO) is presenting and sponsoring both Money 20/20 Asia and TokenFest. MCO is among very impressive company on the five-star Money 20/20 Asia sponsorship list among the likes of Discover, MasterCard, and Google. Currently, credit card services converting crypto to fiat are facing an uphill battle, but MCO is trying to penetrate through the regulations and pushback from the banking sector to be the first to achieve market adoption. By presenting at two significant conferences this week on two separate continents, MCO solidifies their likelihood of becoming a key player in the blockchain financial payment space.
It is evident utility increases a cryptocurrency's value. According to Kris Marszalek, the CEO and Founder of Monaco, "We are keen to be a part of this event [Money 20/20 Asia] as the first Monaco Visa card will be launched in Singapore. It is also an opportunity for our team to showcase our product roadmap and meet with members of the industry." MCO's top management has vehemently stated their very high expectations for the publicity and developments this week will provide. Will MCO be able to begin a successful rollout of the Monaco credit cards to the more than 55,000 reserved cards? Or will the week be plagued with more FUD surrounding the crypto sector?
MCO's presence will be less significant at TokenFest but similarly important. Instead of being exposed to the Asian markets, TokenFest provides exposure to U.S. markets. MCO intends to have both a booth while also presenting during the conference.  The catalytic impact of two major events and presentations will provide the prime environment for MCO to outpace BTC during the rebound. MCO is priced at $7.98 with a market cap of $105 million numbers that are both likely to climb with this coming week's significant exposure.
With FUD having been so prevalent the prior few days, forcing a significant market correction, it is likely an immediate rebound in the crypto markets will follow. With conferences all week leading into the weekend and exposure at the top two conferences of the month MCO is poised to have a very likely increase in coin price this week.
ARK: Ark (TokenFest Booth and Presentations)
ARK (Ark) is a token similar to Ethereum (ETH). According to ARK website they, "provide users, developers, and startups with innovative blockchain technologies. We aim to create an entire ecosystem of linked chains and a virtual super web of endless use-cases that make ARK highly flexible, adaptable and scalable. ARK is a secure platform designed for mass adoption and will deliver the services that consumers want, and developers need." Long story short, ARK looks to provide a more intuitive solution for developers and startups when compared to alternatives in the market.
BRD (CRO Speaking) & MTL (CEO Speaking) (Sponsoring TokenFest)
Bread (BRD) and Metal (MTL) are both sponsoring TokenFest, and both are presenting. BRD's CRO is speaking at TokenFest while they also are maintaining a higher level sponsorship than MTL. MTL has a more impressive speaker in Marshall Hayner but chose a cheaper sponsorship route. Both MTL and BRD should receive much-needed publicity to help boost their token price just at both tokens increase their utility significantly in the coming weeks.
Metal: MTL
Metal (MTL) is a cryptocurrency working on increasing their utility in the immediate short term. Almost every coin that gets delisted from Bittrex takes a plunge in price while fading into oblivion. However, MTL will be the anomaly when compared to other delisted cryptocurrencies. The reasoning is because their delisting was due to MTL not having a functioning platform.
MTL's dev team completely missed the Bittrex deadline of the end of December to produce a functioning platform and was delisted. However, two months following their removal they remain on Binance and recently announced their platform was ready. Their digital wallet which will eventually have debit cards was released. Bittrex may or may not relist MTL, but one thing is very clear. Unlike the majority of coins delisted by Bittrex, MTL still has potential due to MetalPay and their CEO.
MetalPay is the platform in which users will be rewarded to spend crypto and convert fiat to crypto. MTL is also are working toward a debit card that crypto can be deposited onto, very similar to LitePay but are having similar regulatory hurdles. If MTL can beat LitePay to a debit card feature, expect the price of MTL to moon. MTL's CEO, Marshall Hayner, is one of the few people in crypto 'too big to fail.'
Marshall Hayner is the CEO and co-founder of MTL. He is also the co-founder of Stellar, QuickCoin, and Treesco. He boldly claims MTL is a payment processing platform that involves cryptocurrency in such a way that is may be compared to PayPal (for crypto). Hayner is a respected individual in the crypto space who is very concerned his reputation remains immaculate.
Hayner is too important to let MTL fail, and with a conference presentation this week MTL is likely to see a nice bump in price. When MTL has real utility and MetalPay is fully implemented the true increase in MTL's value will occur.
Bread: BRD
Bread (BRD) is a unique token as their token is meant to support a platform which amounts to a portable wallet the owner holds the private keys to. The Bread app is in its infancy with crucial updates coming in the next few weeks. Their Twitter has hinted at big announcements regarding the addition of ERC-20 tokens, which should be expected because BRD is an ERC-20 token. They have also stated coins like LTC will be likely added very soon. BRD is trading for $0.61 per coin with a market cap of $45 million.
It seems illogical the Bread app cannot hold the BRD token, but this wrinkle in the roadmap provides the perfect buying opportunity. Clearly, the Bread app will integrate their BRD tokens very soon. This will pave the way for other ERC-20 tokens.
When a cryptocurrency adds utility, they have the highest likelihood of being a top percentage gainer for the month. The month of February saw three huge percentage gainers, all of whom had added significant utility to their tokens during February. BRD's utility will increase exponentially in the next few months, and the price similarly should correspond.
This week BRD is sponsoring TokenFest, March's largest crypto event. The utility of the Bread app improved greatly this quarter with the addition of being able to buy BTC directly using your bank or credit card. As the utility of the BRD token and app continue to increase so will the price of BRD.
Key events like TokenFest provide unique opportunities for surprise announcements. BRD has hinted about adding Litecoin (LTC) and Ethereum (ETH) along with ERC-20 (BRD) based tokens to their wallet for many months. Even without a significant announcement, the next step logical step would be incorporating these other tokens into their platform. When the BRD app can hold BTC, LTC, ETH, and ERC-20 supported tokens; the price and utility of BRD will increase significantly.
NEO & GAS (NEO Presenting at the APAC Blockchain Conference in Sydney)
NEO (NEO) and GAS (GAS) prices are directly correlated. This is because GAS is used to facilitate transactions on the NEO network. This week saw SEC "news" drive down the value of ICO based cryptocurrencies like ETH, NEO, and ARK the most. Fading public sentiment is where the most money is to be made in crypto and financial markets. NEO's negative public sentiment caused by the reiterating of SEC comments forced a price correction in the price of both NEO and GAS. With public sentiment being exceptionally low the opportunity arises to accumulate NEO or GAS at discounted prices. NEO will be presenting at the third significant conference this week, APAC Blockchain Conference taking place in Sydney, Australia. The conference exposure and change in market sentiment will provide NEO and GAS the perfect opportunities for short-term rebounds.
NEO – NEO (APAC Presentation in Sydney, Australia)
NEO suffered dramatic losses this week due to FUD regarding the SEC. NEO is known as the Asian Ether (or Chinese Ether) and regulations in the United States along with the largest Asian exchange possibly being hacked did not fare well for NEO. NEO specializes in the releasing of ICOs, very similarly to Ethereum. With the SEC reiterating their new regulations directly impacting ICOs; the coins that host ICOs took significant beatings. However, NEO was impacted by the SEC news, Binance news, and the passing of the ONT airdrop. This cluster of negative events has left NEO at a price point of $89 per coin with a market cap of $5.7 billion.
On February 27, 2018, NEO was trading above $140 per crypto, heading into the ONT airdrop. This price point factored in the SEC regulations that have been discussed for months. The passing of the ONT airdrop resulted in a sell-off of NEO. This was immediately followed by negative SEC news and a possible Binance hack. Market sentiment could not be more negative toward NEO than it is heading into this week's APAC conference.
The cumulative impact of these events and negative sentiment is precisely why it is time to purchase. Buy low, sell high. Fading market sentiment is difficult, but it will produce the highest returns in the short term. NEO is the suffering from a trifecta of adverse events all occurring in under two weeks. This has provided the true investors in the market a great opportunity to accumulate. With a presentation this week in Sydney, a crypto capital of the world, it is likely the beginning of the shift from negative to positive market sentiment is about to occur.
GAS: GAS
GAS is a cryptocurrency provided as a dividend to all NEO holders on a daily basis if held in specific wallets. Some exchanges, like Binance, provides this dividend once per month to the entire population of traders. This results in the Binance markets being flooded with GAS between the third and fifth of each month, depending on when the GAS dividend is given to NEO holders. When a NEO holder receives a few dollars of a coin, they are not holding quantities of they sell it without regard for the price. What is a $4 dividend versus a $4.20 dividend? Well, five percent for starters. However, most traders do not care about the percentage of such a small dividend. This results in the GAS market being flooded during the first half of each month.
GAS is required and essential to transact on the NEO network. Its importance does not fluctuate based on the time of the month, even though the supply on Binance fluctuates dramatically each month. Demand remains fairly stable all month long, but supply is pumped the first week of each month when the GAS dividend is paid. This allows the price to rise dramatically as the end of each month approaches. The results are a cyclical fairly predictable cycle of GAS having a strong increase in price the final week of each month. GAS is tied directly to NEO and because NEO fell significantly this week, so did GAS.
GAS is not presenting at the APAC conference but theoretically is a direct benefiter because they are tied directly to NEO. If NEO can shift sentiment from negative to positive over the following week both the value of GAS and NEO will increase significantly. It is likely GAS and NEO outpace BTC's upcoming rebound being facilitated by the conferences and lack of FUD this week.
Conclusion: This Week is a Great Week for Crypto!
The reason this is a great week for crypto is because of how negative market sentiment currently is. It seems counterintuitive, but with fading market sentiment it allows the investor to enter an asset before the hype drives it higher. Following presentations at Money 20/20 Asia and TokenFest, the world will be intrigued with crypto again. The time to get involved is not during or after these conferences, but before them. The sentiment was driven lower by FUD that should not have impacted prices dramatically but instead shifted hundreds of billions of dollars.
The entire market should experience a nice rebound in the coming days being propelled by conferences all week long. The coins with the most exposure and best news this week will likely be the market leaders. The coins driving the total crypto market cap higher this week will likely include; XRP, BURST, ARK, BRD, MTL, NEO and GAS.
To read the King's prior articles, to find out which ICOs he currently recommends, or to get in contact directly with the King, you can on Twitter (@JbtheCryptoKing) or Reddit (ICO updates and Daily Reports).
To read the entire 'Top Coins for the Week' series, click here.