Cryptocurrency-Related Lawsuits Hits All-Time High in 2018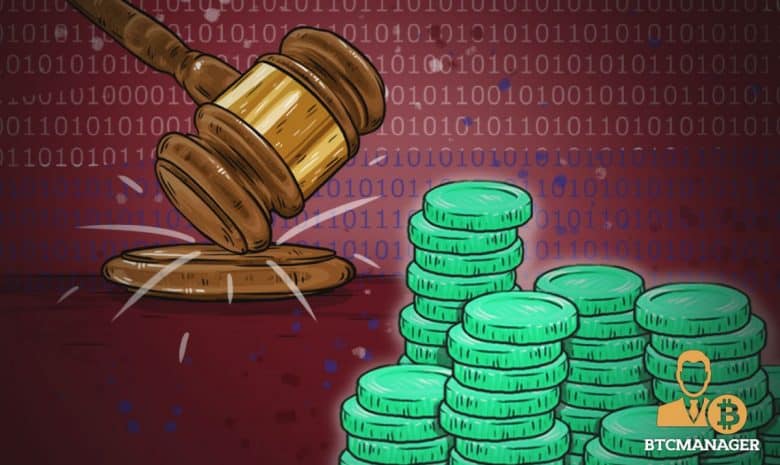 Cryptocurrency-related lawsuits have officially reached its peak, tripling in 2018 According to a 2018 Securities Litigation Report released on September 11 by Lex Machina. The number of cases mentioning Bitcoin or blockchain has increased significantly from the previous years, which coincide with the rise and fall of bitcoin and other cryptocurrencies.
Increase in Lawsuits and the Nomination of SEC Chairman
Machina's report highlighted that 15 securities cases mentioned the term Bitcoin or Blockchain in 2017. However, in the first six months of 2018, the number increased to 45.
The report revealed that during the 18 months after Jay Clayton's nomination as the SEC chairman in January 2017, the number of securities cases filed were significantly higher. They were at an all-time high with 2,622 cases filed, a 60 percent increase from the previous 18 months.
"Securities lawsuits filed over cryptocurrencies or Bitcoin have tripled so far this year as SEC chairman Jay Clayton announced a crackdown on that industry," reported The National Law Journal. The Journal added, quoting legal data expert Laura Hopkins from Lex Machina that:
"The SEC, which has vowed to scrutinize cryptocurrencies and initial coin offerings [ICOs], was responsible for 30 percent of the cases filed in 2018, that's the second-most popular filer of such cases, topped only by the law firm Levi & Korsinsky."
The International Business Times mentioned that the increasing number of cryptocurrency-related lawsuits also aligns with the rise and fall of bitcoin and other cryptocurrencies. During the boom of 2017, there were only seven cases that were related to cryptocurrencies, however, when bitcoin's market value fell earlier in 2018, the number of cases tripled in the first quarter.
Ripple Labs and Bitconnect Face Lawsuits
Blockchain startup Ripple Labs is an example of a company that was facing a lawsuit in the U.S. The suit was with R3, an enterprise blockchain startup. After a partnership deal between the two companies fell apart, R3 sued Ripple in September 2017. Both companies accused and blamed each other for violating the agreement. They have, however, recently reached a settlement "of all outstanding litigation [and] both sides look forward to putting these disputes behind them."
As for BitConnect, the cryptocurrency exchange was suspected of being a Ponzi scheme. According to The Financial Express, law enforcement believed that the promoters of BitConnect profited approximately $14.5 million from "thousands of investors."
After Texas and North Carolina, regulators issued a cease and desist order against the cryptocurrency exchange, BitConnect shut operations in January 2018. Indian Police also arrested Divyesh Darji, the senior promoter of BitConnect on August 19, 2018.