Indonesia's Central Bank Bans the Use of Crypto as Payment Method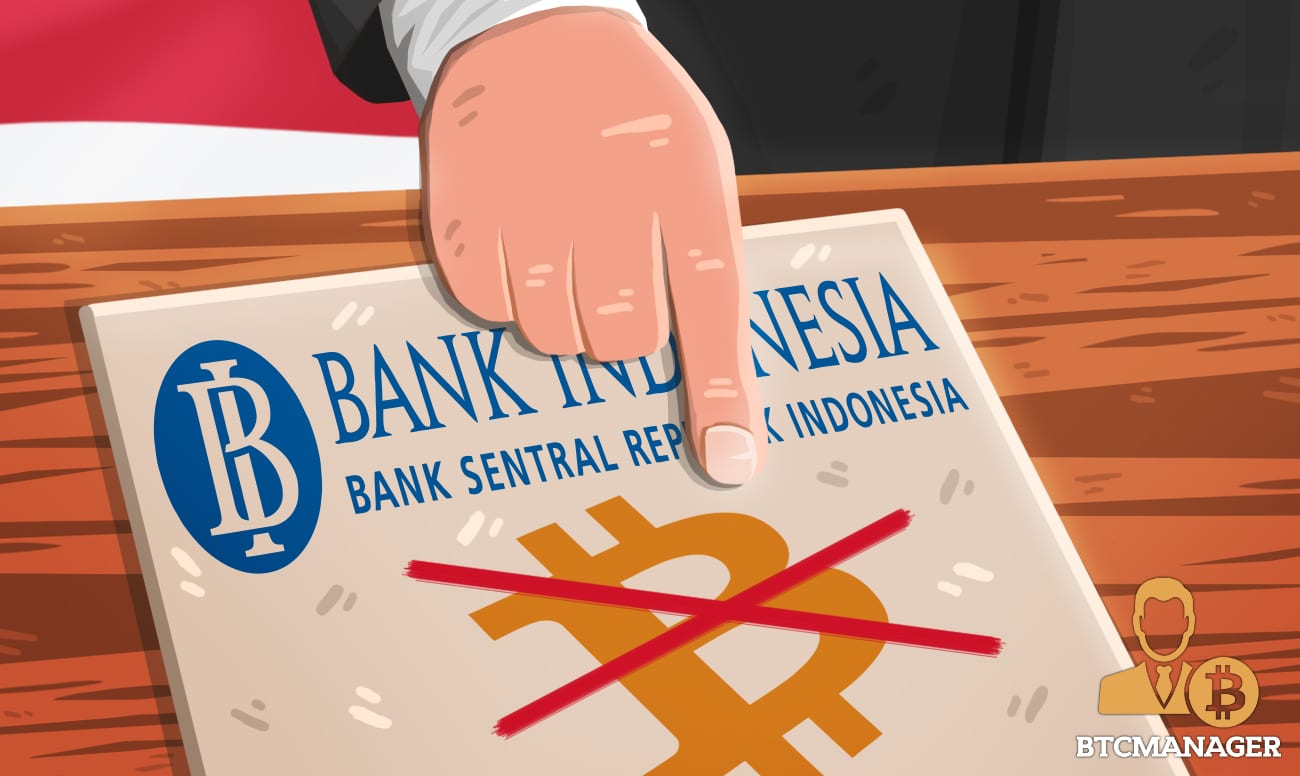 The Bank of Indonesia (BI) has banned the use of cryptocurrency as a means of payment, stating that the payment method is not legitimate in the country. 
Crypto as Payment Tool Not Legitimate in Indonesia
According to Tempo on Tuesday (June 15, 2021), Perry Warjiyo, the governor of the Bank of Indonesia, stated that financial institutions operating in the country were prohibited from enabling the use of cryptocurrency as a payment method. Warjiyo made the announcement during a virtual seminar held on Tuesday. 
The BI governor said that the ban was in accordance with Indonesia's laws, with Warjiyo stating that "cryptocurrency is not a legitimate payment instrument under the Constitution, Bank Indonesia Law, and Currency Law."
Meanwhile, the latest development from Indonesia echoes a similar action adopted by Turkey. According to a report by BTCManager back in April, the Central bank of the Republic of Turkey (CBRT) also banned crypto payments, stating that it could not be used to pay for goods and services. In South Korea, the country's central bank governor Lee ju-yeol, said that crypto as a payment means was limited. 
With the volatile nature of crypto assets, most governments and regulatory bodies have expressed concern, with some taking strict measures to protect investors. For the CBRT, the use of cryptocurrency for payments could negatively affect the parties involved in the transaction.
In a bid to enforce the ban, Warjiyo said that the Bank of Indonesia would deploy field supervisors to monitor financial institutions and ensure that they comply with the central bank's policy. 
Indonesia has been known to be cautious of cryptocurrency because of its risks. Back in 2018, the country's central bank banned crypto-based transactions, but later allowed the trading of crypto as a commodity. In May, one of the country's tax officials, Neilmaldrin Noor, said that the government was considering imposing tax on gains gotten from cryptocurrency trading. 
Meanwhile, the Bank of Indonesia, like many central banks globally, is exploring a central bank digital currency (CBDC). As reported by BTCManager in May, BI governor Warjiyo said that the central bank was researching ways in which a potential digital rupiah could benefit and improve the country's payment system.