Small Lenders Reap Big from Wall Street's Decision to Shun Cryptocurrencies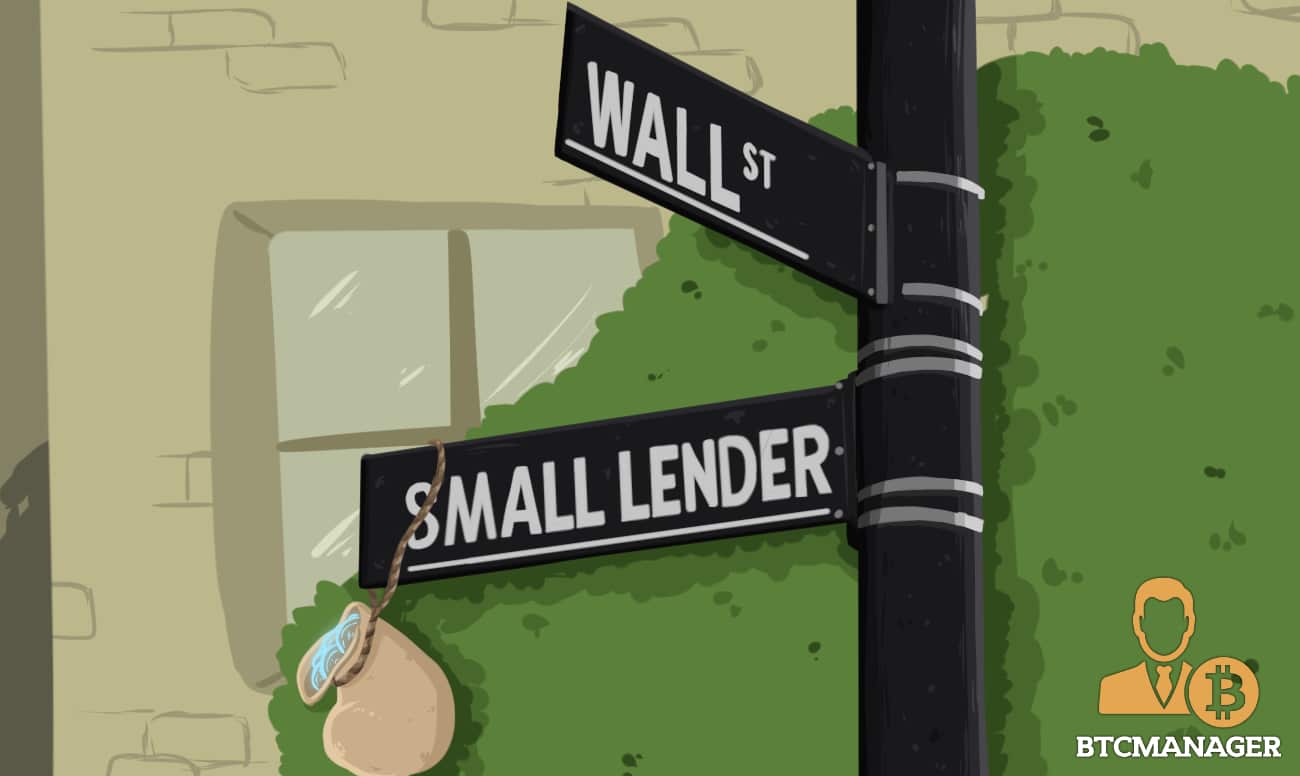 A considerable number of small banks are riding the cryptocurrency wave and getting more business from the industry. Specifically, business comes from trading exchanges that need to support fiat deposits and withdrawals for customers.
New Opportunities
Previously, the bank Silvergate focused on serving local businesses within San Diego, California. However, the bank attributed the growth that saw the value of its assets rise from $978 million to $1.9 billion to crypto-related businesses last year.
Another small lender, Metropolitan Bank tripled its fee income in 2017. Other banks that have opened doors to cryptocurrency customers include Cross River Bank based in Fort Lee, New Jersey and Silicon Valley Bank in Santa Clara, California.
The uncertainty surrounding cryptocurrencies due to high price volatility, lack of transparency, and increasing scrutiny by regulatory agencies, has caused reputed Wall Street banks to treat digital currencies with a lot of caution.
However, the response by big banks to cryptocurrencies was not entirely unexpected, neither were the opportunities their decision would create.
Speaking to CNBC in January 2018, Senior Advisor at Digital Currency Initiative, MIT Media Lab, Michael Casey said, "I think there is caution, but it depends on which sort of institutions you're talking about." Speaking in Shanghai during the UBS Greater China Conference, Casey mentioned that a crop of aggressive investors like hedge funds and institutional investors were going to find cryptocurrency volatility "inherently attractive."
In April 2018, the Soros Fund Management, a family office associated with billionaire George Soros, and Venrock, a venture capital firm linked to the Rockefeller family, announced plans to invest in cryptocurrencies using different approaches.
For Silvergate, the flow of institutional funds into the cryptocurrency space is already becoming a reality. According to the bank, institutional investors, hedge funds and family offices seeking to invest in cryptocurrencies are already knocking on their for cryptocurrency services that are not available in Wall Street banks.
In its regulatory filing with the Securities and Exchange Commission (SEC), the Bank of America acknowledged this could be a reality:
"Clients may choose to conduct business with other market participants who engage in business or offer products in areas we deem speculative or risky, such as cryptocurrencies. Such increased competition may 'negatively affect our earnings' or affect 'the willingness of our clients to do business with us.'"
Old Must Give Way to the New
In some way, this is correcting the marketing and giving small banks a competitive advantage that has eluded them due to the size of their competitors. In the past, smaller banks have ended up with famous customers in the cryptocurrency space including trading exchanges such as Kraken, Coinbase, and BitFlyer.
Last year, Citigroup and UBS prepared comprehensive information packages in response to client demands. On May 18, 2018, Amber Baldet, J.P. Morgan's former head of blockchain said Wall Street banks such as her former employer might be getting into the crypto business very soon.