Stellar (XLM) Protocol 13 Upgrade Goes Live Successfully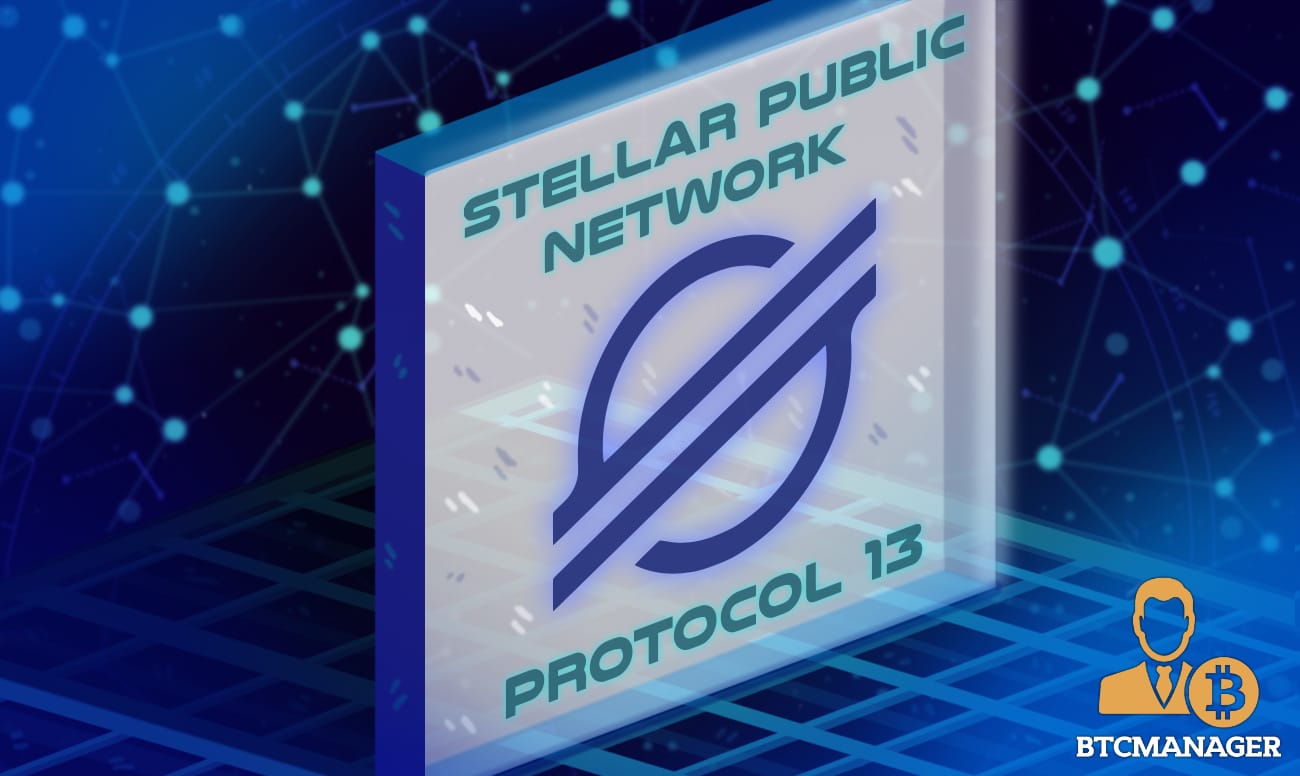 Stellar (XLM) the truly decentralized blockchain project that claims to be focused on revolutionizing the world of payments by facilitating seamless, cost-efficient, and superfast cross-border transactions between any pair of currencies, has successfully rolled out its much-anticipated Protocol 13 upgrade after several months of hard work. The team says Protocol 13 upgrade brings several significant improvements to the Stellar network, including fees bump, first-class multiplexed accounts, and more, according to a blog post on June 18, 2020.
Stellar (XLM) Protocol 13 Now Live 
As reported by BTCManager earlier in April 2020, the Stellar team released the Stellar Core v13.0.0rc3 for testing and integrating several features aimed at making the Protocol 13 upgrade as seamless and frictionless as possible.
Fast forward to June 18, 2020, and Stellar has reached another significant milestone in its existence, as the network has successfully completed the Protocol 13 upgrade, ushering in lots of significant improvements into the Stellar network.
Commenting on the launch of the Stellar Protocol 13 upgrade, the development team said:
"It takes a lot of coordination to orchestrate a major protocol change, and we appreciate the diligence, patience, and effort everyone in the Stellar ecosystem put in to prepare." 
With the Stellar Protocol 13 upgrade now live, members of the XLM ecosystem have been advised to upgrade their Stellar-related software such as Stellar Core, Horizon, and others to the latest version that supports the Protocol 13 upgrade to ensure they keep enjoying the network.
Key Features of Stellar Protocol 13 
Since the launch of the Stellar (XLM) network in July 2014, the development team has been dedicated to improving the network to enable it to keep addressing the needs of the Stellar ecosystem optimally. 
While the Stellar Protocol 11 and 12 upgrades enhanced the network fee architecture,  ended inflation and introduced a new kind of path payment to the network, the team has made it clear that the Protocol 13 upgrade will bring three more exciting features, including fee bumps (CAP15), fine-grained control of asset authorization (CAP-18), first-class multiplexed accounts (CAP-27) and more.
Explaining further, the team has revealed that the new fee bump feature makes it possible for Stellar-powered applications to cover user fees, allows users to increase fees for pre-signed transactions, while also making it easier for validators to increase fees.
In terms of adoption, Stellar (XLM) has continued to move in an upward trajectory, with the team also doing their best to contribute to the growth of the blockchain ecosystem as a whole.
At press time, Stellar's XLM altcoin is the 14th-largest cryptocurrency in the world, trading at $0.069890, with a market cap of $1.42 billion, as seen on CoinMarketCap.