Threedium to Provide Web3 Solutions for Phygital Creation of Fashion Items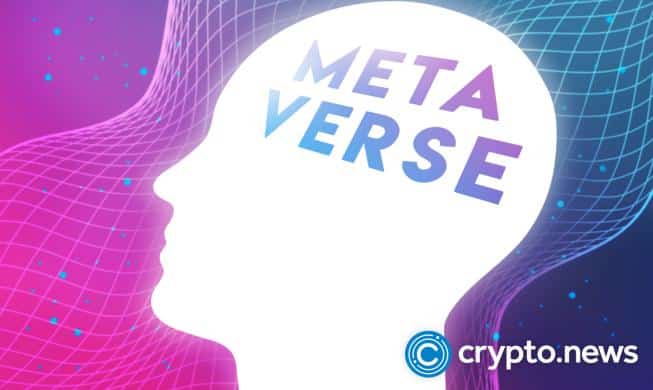 UK-based 3D and immersive technology developer, Threedium and Faith Tribe, an open-source design platform empowering fashion creators in the Metaverse and physical realm, have unveiled their collaboration.
Bridging the Physical and Digital in Fashion
In Twitter posts earlier today, 2nd of October, both firms announced that they are set to bridge the gap between online and in-store experience by providing Web 3 solutions for the phygital creation of fashion items. 
The collaboration aims to bridge the gap between physical and digital while promoting collaboration with open-source talent and opportunities. 
With the new alliance, the two firms seek to achieve their shared vision of providing fashion creators access to innovative and industry-leading digital and physical tools. A few hours ago, Threedium tweeted, "We are very excited to announce that @realfaithtribe and @threedium signed a strategic partnership to provide Web 3 solutions for the phygital creation of fashion items."
Threedium's Phygital Fashion Items
Together Threedium and Faith Tribe are launching a major intervention in the fashion industry. Through their collaboration, the two firms will provide the tools for creators in the fashion industry to design and customize their Phygital i.e. digital and physical fashion assets and mint them as NFTs. Faith Tribe will also enable designers to create and submit new original designs for access to Faith Connexion's extensive design, manufacturing, marketing and commerce platforms.
Speaking on the partnership, Threedium said:
"Our leading 3D Commerce Engine is rapidly becoming the backbone of everything 3D for brands in fashion & luxury as they are creating infrastructures to distribute their immersive digital content and power their web3 commerce channels."
Furthermore, the new alliance is geared towards helping fashion creators access best-in-class digital tools for creating digital sampling, digital twinning, and immersive e-commerce tools. Threedium and Faith Tribe seek to revolutionize and optimize the fashion production and marketing processes today while expanding collaboration with other creators in the Faith Tribe community.
Faith Tribe to Democratize Access to Digital Tools for Fashion Creators
Delivering an address on the partnership, Andrea Abrams, Chief of Strategy at Faith Tribe, stated, "The new tools available to our industry make it possible for designers to better plan for their buying meetings, to build collections with circularity in mind and to authenticate ownership of their creations". According to him, Faith Tribe aims to democratize access to physical and digital tools to empower fashion creators. "Threedium is the ideal partner in our journey, as they continue to democratize access to tools for the creation and distribution of 3D and AR experiences," Andrea explained.
Speaking for Threedium, Mike Charalambous, Co-founder and CEO of Threedium, said:
"We are building a user-friendly web3 toolkit for the creator economy, and what we have in common with Faith Tribe is allowing creative talent to design and sell beautiful phygital brands and products easily and at scale, … Our leading 3D Commerce Engine is rapidly becoming the backbone of everything 3D for brands in fashion & luxury as they are creating infrastructures to distribute their immersive digital content and power their web3 commerce channels."