Waning Popularity of Coinbase Indicates Falling Interest in Cryptocurrencies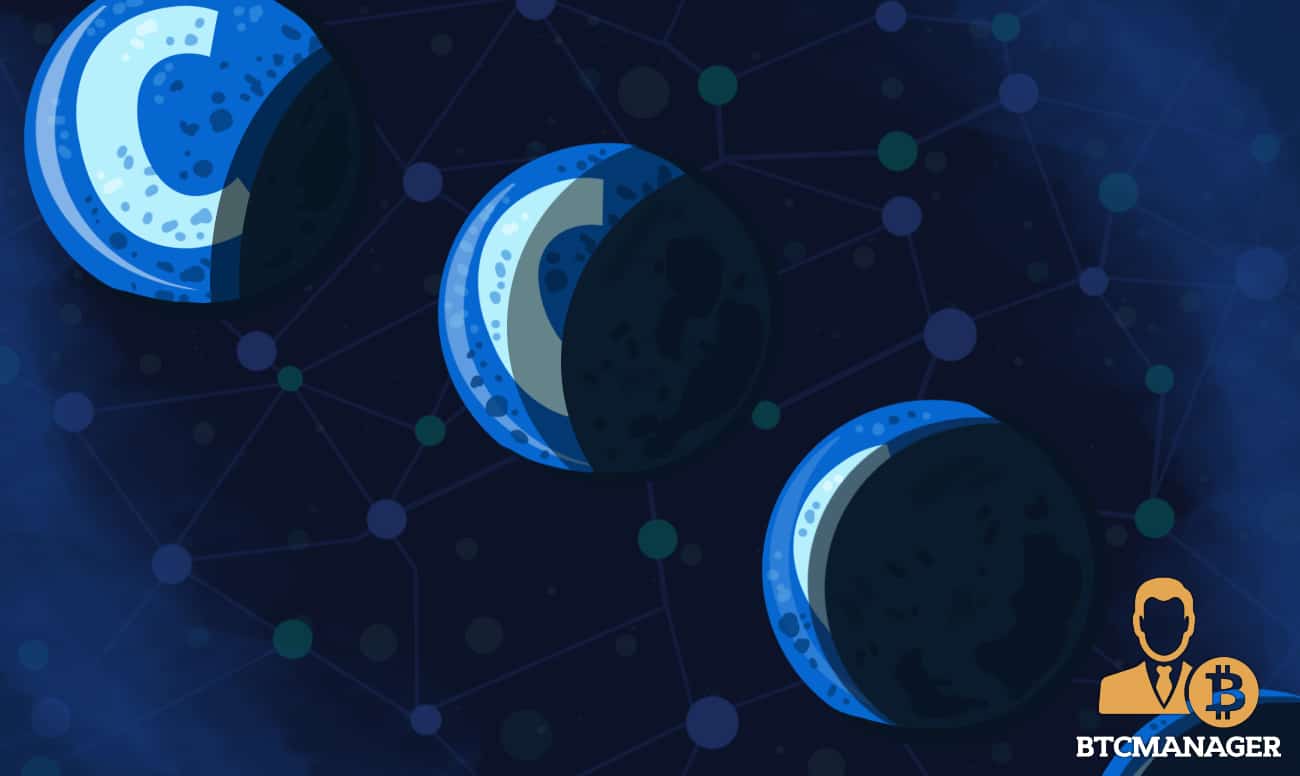 Data collated from Google Trends and PlayStore indicates the waning popularity of several cryptocurrency services including wallets and exchanges. In this regard, San Francisco-based Coinbase has seemingly taken the biggest hit according to reports on July 10, 2018.
Falling Bitcoin Prices = Falling App Downloads
As reported by Quartz, Coinbase, the self-proclaimed "Google of cryptocurrencies," has seen its download rankings drop to the lowest level since April 2017. This may indicate that a majority of the users were attracted towards retail trading and quick gains, instead of the underlying blockchain technology.
At the time of writing, Coinbase ranks 40th in PlayStore's June 2018 list. Meanwhile, Binance has marginally dropped from 133th in 2017 to 164th in July 2018, suggesting a more considerable geographic interest in the latter's service.
After Bitcoin's meteoric rise in December 2017, which saw the pioneer cryptocurrency reach $20,000 on some exchanges, cryptocurrency app downloads on mobile marketplaces reached new highs. Coinbase ranked first for most downloaded apps at the time, with Binance and Bitfinex also enjoying massive traffic.
However, cryptocurrency enthusiasts have witnessed a prolonged bear market since January 2018. Bitcoin plunged to as low as $5,500 in June 2018, and Ethereum, which reached $1,500 in 2017, trades at $430 at the time of writing.
The impact of a less profitable trading market is reflected by the public's sentiment towards cryptocurrencies, evidenced by waning download rates for the once-popular cryptocurrency apps.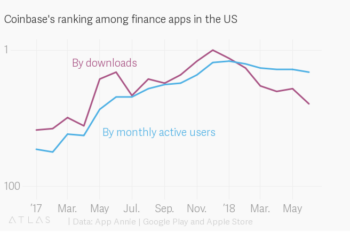 (Source: Atlas)
Coinbase Building Newer Businesses
Despite its waning popularity, Coinbase continues to build different avenues of its business. The exchange merged its popular GDAX exchange with Coinbase Pro in June 2018, presumably for increasing liquidity, and launched the much-awaited Coinbase Custody in July 2018, a safekeeping service for digital assets with a minimum deposit value of $10 million in digital assets.
The company claims the service is gaining traction with institutional investors, with Custody handling the equivalent of $20 billion since inception. With all the hype surrounding cryptocurrencies and blockchain, the most profitable businesses have been exchanges rather any other crypto-startup.
As per reports, Coinbase had an $8 billion valuation in April 2018, up from $1.6 billion in 2017. Additionally, Binance approximated its profits to reach $1 billion in 2018, with the undisclosed revenue figure tentatively much larger. Both businesses make money solely via charging a fee per transfer, transaction, and rumoredly, coin listings.
The Great Crypto Debate
Cryptocurrencies have faced a publicity crisis in recent times after the bear market and strong comments against the asset class from worldwide authorities.
The Bank of International Settlements (BIS) stated in March 2018 that cryptocurrencies have inherent shortcomings and cannot function as money, while the Bank of Finland blasted the concept of digital money in a July 2018 report. Countries like India and China have virtually killed off the industry with blanket bans, with officials from the latter pledging to "crush" ICOs.
While the world debates on whether cryptocurrencies have a more significant role than a mere speculative vehicle, the citizens of Venezuela may hold a wholly different argument. The country has faced extreme inflation in 2018, and a few citizens depend solely on cryptocurrency donations to survive.