What Everybody Ought to Know about Blockchain Education with B9lab's Elias Haase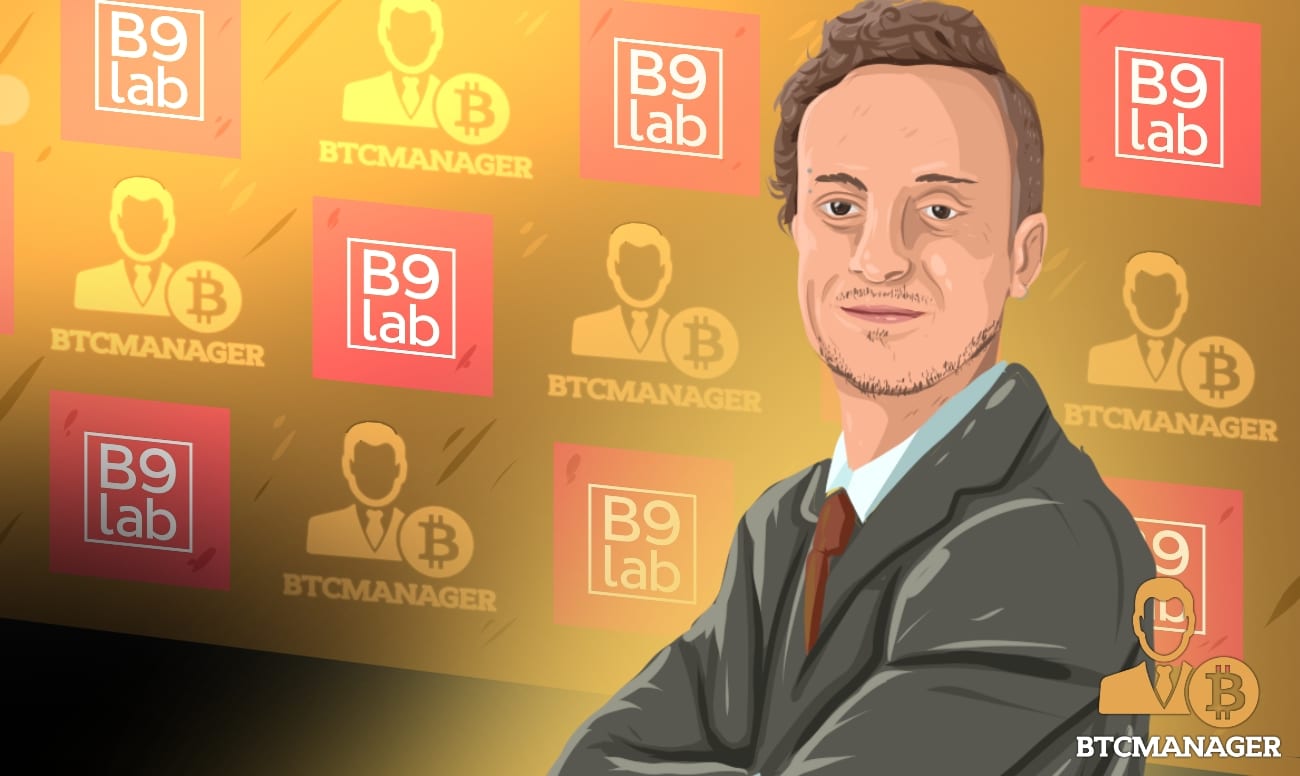 The massive spike in job openings in the blockchain space has created a considerable demand for quality developers. But as the industry is still so young, few applicants can fill these positions. A secondary market for costly certificates, online courses, and hackathons has thus sprung up to fill this need.
To cut through some of the noise, BTCManager caught up with B9lab founder Elias Haase to talk more about his company's approach to blockchain education and why it matters.
Blockchain Demand
On March 8, 2019, Facebook announced 20 different job openings to augment its recent blockchain push. While some were less technical than others, the rush to bring in as many experts has reached a peak. The announcement quickly made headlines, along with the social media platform's hushed stablecoin developments. But Facebook isn't setting any trends, as the push for blockchain jobs has been ongoing, and ever increasing over the past few years.
Data collected from GlassDoor, a platform that rates companies and management, indicated that IBM boasts the most blockchain-related jobs at 110, with accounting powerhouse Ernst & Young and Oracle coming in second and third respectively. Other big names include BMW, Telefónica, and Siemens. All this even before mentioning the many blockchain-specific startups all over the world.
(Source: The Hard Fork)
Naturally, the estimated 5,700 total jobs aren't going to be filled overnight which is part of the reason that the average salary of a developer can command more than $150,000 a year according to 2018 reports. A job market desperate for equipped applicants has also created another demand: Education.
Adoption and Professional Prospects
Likely the biggest news that combines both blockchain developments and education has been the outpouring of university courses on the subject.
From Yale University in the United States to Globsyn Business School in India, curriculum's are pivoting as fast as beverage companies to cash in on the crypto hype. Some schools are testing the immutability feature of the innovation, while still others are offering course work into the details of distributed ledger technology (DLT).
This has also created demand outside of the ivory tower of formal education. Online classes from Coursera, Central Blockchain Council of America, and B9lab have enjoyed record numbers of students. Many of these courses are also focused on bringing in business leaders and marketers to the sector rather than strictly developers. In an interview with BTCManager, Elias Haase, a co-founder of B9Lab, explained that non-tech executives need to know this information as much as the mid-career software developer.
Founded in 2015, B9lab's site offers a wide variety of different course work ranging from an Ethereum Developer Course, Hyperledger Fabric 101, and a suite of programs for non-developers. "The idea is to empower business experts with the knowledge to make their own decisions about the technology," said Haase. "It's damaging with too many people playing to the hype, especially if it doesn't make sense. The key is to provide healthy information to support long-term projects."
The focus on a longer time horizon is also supported by B9lab's network of tutors and alumni. "We have an active alumni community, who are hugely valuable," said Haase, adding:
"They help as tutors for code review, and provide a positive feedback look for development."
Graduates can also expect to regularly find jobs as Haase's organization has developed working relations with the likes of Santander, SAP, and ConsenSys. With over 14,000 participants from all over the world, the first steps into the professional world are likely as freelancers and contract work, according to Haase. To further develop a dense network of crypto developers, B9lab has teamed up with Ethereum's Department of Decentralization to build out the Community Blockstars program which kicked off in January 2019 at Goerlicon.
The aim of the Blockcstars program is to train 1,000 developers for free. Haase said that if a company decides to sponsor the initiative, course content will be built to accommodate that sponsor's needs. Due to the course content, however, these developers will likely be prepared to work on Ethereum, not Bitcoin.
Multi-Chain Development
Before turning to blockchain education, B9lab's co-founder was paying for his and friend's dinners with as much as ten bitcoin. "I was helping build platforms for fintech startups and crowd investment projects," he said. "It was only natural that I stumbled upon Bitcoin in 2011 and then later Ethereum."
He began developing in-house training for other developers at his company and explained how learning about smart contracts was a "mind-blowing" experience. Of course, Bitcoin never fell to the wayside, but smart contract platforms like Rootstock (RSK) weren't quite ready to bring the technology to bitcoin and dApps were a major focus in 2015.
In the short term, Haase admits that B9Lab is still looking to bring on new material. And at time of press, interested parties can dive into Ethereum, Hyperledger, EOS, and R3's Corda tutorials. On future developments, he said:
"Blockstars is the first step to open things up and we have a team working towards helping people to get sponsored to learn to program."
B9lab is then focused on providing high-quality content in different languages and on keeping the courses affordable. Accessibility, for all blockchain education ventures, is critical for such global technology and as the crypto hype continues to spread, hiring trends will likely remain bullish.