Who Is Block.one: The Company Behind the World's Largest ICO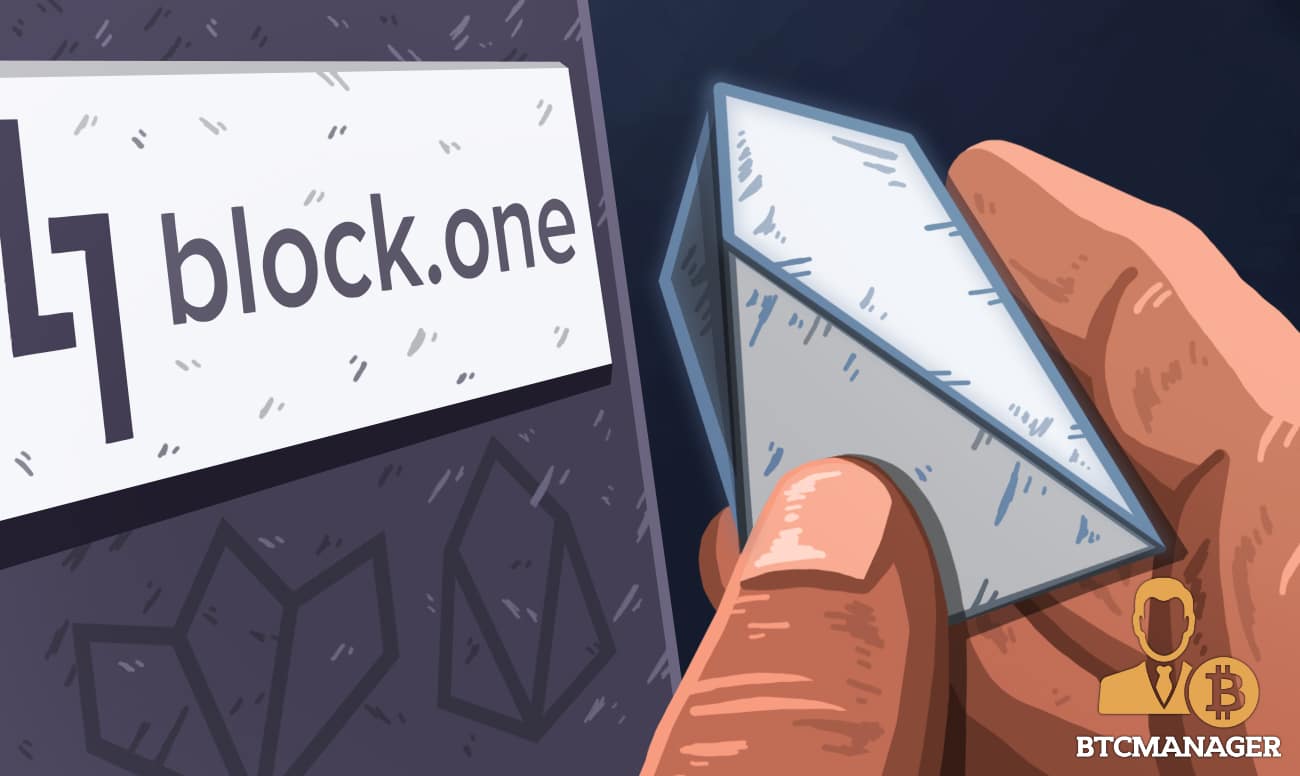 EOS, dubbed by many to be the "Ethereum Killer" is arguably Vitalik Buterin's creation the main rival in the cryptocurrency, distributed ledger, and blockchain sector. EOS is one of the fastest growing cryptocurrencies of all time, boasting a quicker logarithmic growth rate than both ether or bitcoin. This past May saw a meteoric rise in its price when it surpassed it's previously attained all-time high, only to lose its newly gained year returns.
EOS has been regarded as the main competitor to Ethereum's smart Contracts, as EOS has the infrastructure available to developers putting it arguably neck-in-neck in competition with the solidity smart contract programming language. EOS also raised over $4 billion in its "continuous" ICO.
While many have heard of the cryptocurrency, far fewer are as aware of Block.one, the group behind the industry's biggest vaporware offering.
Block.one Overview
Block.one is reportedly the "leader in providing high-performance blockchain solutions," the company behind the creation of EOS, and EOS VC, a venture capital firm focused on contributing early-stage capital to the development of future blockchain technologies.
Block.one maintains that its two primary products are the VC arm and cryptocurrency, but specifies that their company is working to provide the most powerful infrastructure for decentralized applications available.
The Block.one team is dedicated to providing "end-to-end solutions" to bring companies, investors, and institutions together onto the blockchain via a plethora of different services.
There has also been an increase in EOS technology from exchanges as well. As a whole, they can be regarded through their instantiated companies and products as a conglomerate for the decentralized and blockchain ecosystem. Block.one was reportedly founded in 2016 by current Chief Executive Officer, Brendan Blumer and his associates. The team is currently headquartered in Hong Kong, but has offices in the Cayman Islands, the United States, and maintains a global team from Europe, South America, and more.
Block.one has demonstrated a business-centric philosophy for deploying decentralized systems. This is another core reason why many regard EOS as being in direct competition with Ethereum; they both look to further enterprise adoption and usability of decentralized systems. The "enterprise" adoption aspect is what puts the two billion dollar-capped cryptos head-to-head.
Block.one believes that by implementing limitations and sacrificing network participation for directing power to flexibility in speed, confirmed transactions per second rate, and cost that it can surpass the rate at which its decentralized ecosystem is therefore adopted.
EOS ICO
Block.one is most famous for its EOS ICO, where it reported over $4B raised in a continuous ICO. Rather than function as many ICOs did where tokens were held in smart contracts until the completion of the token sale, EOS took an alternative route where it continued to operate openly and maintain market placement as its offering continued.
This can be almost compared to a company simultaneously being listed on a global stock exchange and completing an IPO as its already actively traded on the open markets.
At its official completion date of the ICO,  EOS had reigned in the title of biggest ICO completed to date. The funds accrued were more than double the second-place holder for the under-wraps private ICO of Telegram and the TON blockchain, which reportedly garnered $1.7 billion.
As a result of the news, the price of EOS shot up the ranks to the top five market cap cryptocurrencies. Since this peak, it's price has fallen 75 percent (as of January 4, 2019), however the Block.one team has remained adamant in their efforts to further the project to its utmost potential.
Management and Leadership
Despite controversy, the Block.one team has grown to be composed of a variety of scientists, programmers, bankers, and entrepreneurs.
The company's founder, and current CEO, Brendan Blumer, reportedly started Block.one for blockchain solutions after being inspired by his very first company startup, a business for selling World of Warcraft items. Blumer also founded Okay.com, the collaborative data-sharing ecosystem for Asian property markets, which is now Hong Kong's largest digital property agency.
Block.one's Chief Technology Officer, Daniel Larimer, maintains a complex aura in the cryptocurrency community. The CTO is the co-founder of BitShares, the widely acclaimed cryptocurrency, and the co-founder of Steemit, the blockchain-based social media network where users can reward content with "STEEM" tokens.
Larimer is the publisher of the EOS IO protocol, industrial and enterprise-level blockchain technology based on the EOS blockchain.
After a corporate round of funding, Block.one also added notable mining-technology company Bitmain, as well as first-round Facebook angel investor Peter Thiel to its arsenal of advisors and backers. From these investments, Block.one has arguably established one of the most impressive rapport-based and industry-experienced backings in the decentralized platform sector.  
Block.one Development: "Better" Smart Contracts
As many have seen from the results produced by Ethereum, TRON, and EOS, smart contracts may be the ultimate way to expand a project through the force of the community and its developers. Block.one has reported its involvement and passion for smart contract ideology many times before. Consider the stepping stones from Bitcoin to Ethereum, and one can gather how EOS hopes to move the technology forward.
Ethereum was created because of a disagreement in potential capability with its predecessor, Bitcoin. EOS was designed because of a disagreement in inherent capability with the entire smart contract methodology. As a developer, it's important to note that what solidity offers for Ethereum, Block.one allows for developers to create their EOS-based dApps or singular smart contracts via the Block.one development kit.
Although there is a large community debate over which infrastructure can yield "better" results for decentralized programs, the main arguments for EOS smart contracts, as opposed to any other framework, are as follows:
Better scalability potential.

Cost and expense (EOS does not have any fees).

Larger throughput capability → EOS can process greater TPS, therefore being a better infrastructure for these programs (Ethereum network clogs, e.g., with CryptoKitties

,

are used as examples of supporting evidence).
Regardless of one's stance on the developer efficiency debate, the achieved capability and results yielded by the implementation of the EOS blockchain has so far demonstrated fairly competitive results.