Tim Draper To Invest in Tezos' Blockchain Governance Platform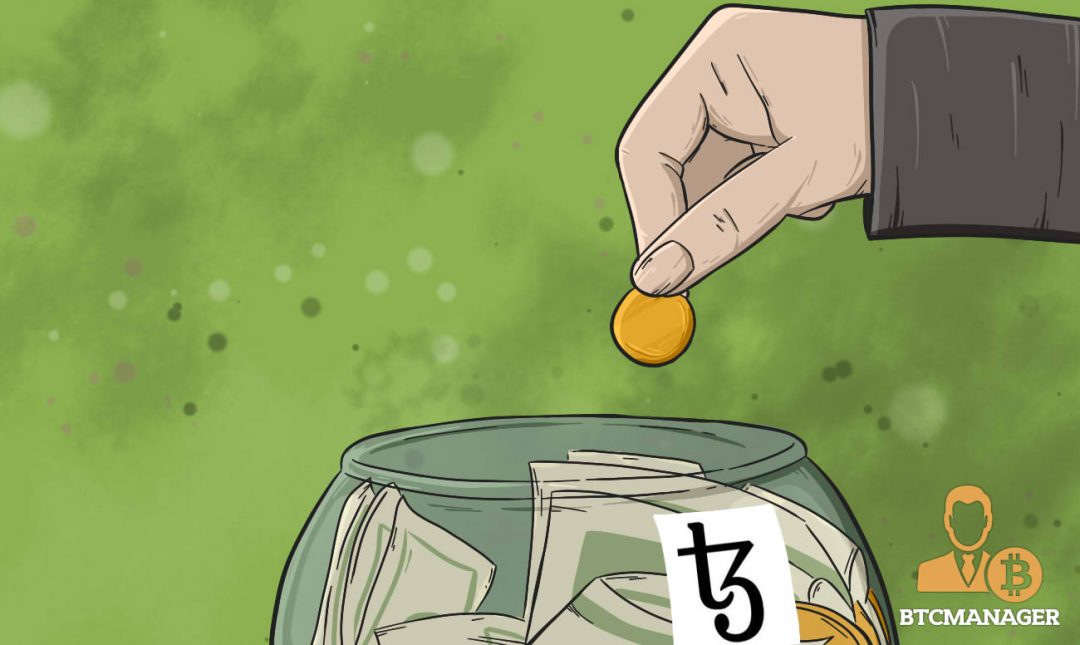 Tim Draper has announced that he will participate in the Tezos ICO. Draper is the third generation in a line of Silicon Valley venture capitalists. He is a founding partner of Draper Associates and Draper Fisher Jurvetson (DFJ). His father was an early investor in Skype and owned 10 percent of the company when it was sold to eBay for $4.1 billion. His son, Adam Draper, is founder and CEO of Boost VC, a startup accelerator which aims to bring forth technology from science fiction into reality. Tim Draper is also credited with the original suggestion to use viral marketing as a method for spreading a software application from customer to customer which was instrumental in the success of Hotmail, Skype, and other early software. If we take a close look at Tim Draper, we see that this is not a man whose only concern in life is to make money.
Draper has been actively engaged in political and educational transformation. In 2014, he filed a petition which was accepted by California's Secretary of State to divide California into six smaller states, arguing that California is "increasingly ungovernable" as one state. Draper spent over $5 million to try to qualify the proposition for the ballot, but the plan fell short of the required amount of valid signatures to land it on the 2016 ballot. Draper served on the California State Board of Education in 1998-1999. He also launched Draper University of Heroes in 2013, based in San Mateo, California, which is an educational program that offers a crash course in entrepreneurship and uses a curriculum that is designed and maintained by Draper himself.
When Silk Road was shut down and 29,656 BTC was auctioned off by U.S. Marshals to 45 registered bidders in chunks of 3,000 BTC per block, Tim Draper bid higher than everyone (including Barry Silbert) and won every block, the entire 29,656 BTC. He also bid and won in subsequent U.S. Marshal auctions serially increasing his pile of bitcoins. Since then, Tim's Draper Associates has been using this bitcoin to back his son Adam's Boost VC startup accelerator program which originally offered a 300 BTC fund, and now offers a $50,000 investment (in exchange for 7 percent of the company), to startups that complete and graduate the Boost accelerator program. Boost VC has invested in 180+ startups in over 30 countries focusing on blockchain, virtual reality, and "sci-fi tech" companies.
In 2016, Draper was the leading investor in the $4.2 million round which was pegged to grow the team of Factom, an identity and record-keeping innovator working with blockchain technology to establish secure digital identities to be used in the development of smart cities, land registries, and medical records, among other areas.
After backing Factom, the venture capitalist has recently announced that he will be investing in the Tezos ICO which will begin at the end of May. It will be the first time that he will participate in an Initial Coin Offering for a new cryptocurrency. Why Tezos? Tezos brings several new ideas to the table in regards to governance which fits right in with Draper's interests. The Tezos blockchain will introduce new technology to improve on blockchain governance and protocol updates which have not yet been seen in the crypto space.
Tezos is described as a decentralized blockchain that governs itself by establishing a true digital commonwealth. It is a self-amending cryptographic ledger. This means that it has the ability to apply updates to itself without a third party like a foundation, core developers, miners, or any group of humans, to do it. For example, if token-holders should decide that they want to apply an update to the economic protocol, or make a change to the "rules" governing the Tezos blockchain, this change would be automatically performed by the Tezos blockchain itself after the proposal has been voted for positively by the token holders.
Tezos will be the first cryptocurrency to offer this robust on-chain mechanism to seamlessly amend the rules governing its economic protocol and explicitly fund protocol development. So developers will also be able to submit "TIPS" or Tezos Improvement Proposals directly to the Tezos chain, along with an invoice for payment. Should it be accepted, they will be compensated in TEZ by the Tezos chain itself. This is a big step toward reducing corruption, disunity, and stagnation because unlike Bitcoin and Ethereum, there will be no external foundation or group of developers judging, accepting, and rejecting proposals for updates or hard/soft forks.
On Tezos, Draper said, "The best thing I can do is lead by example. Over time, I actually feel that some of these tokens are going to improve the world, and I want to make sure those tokens get promoted as well. I think Tezos is one of those tokens." By investing in the Tezos ICO, Draper is also supporting ICO's in general, as a funding method, which is unusual among venture capitalists. In fact, Tim Draper is the first venture capitalist to come out with a favorable disposition toward ICO's.