Why Price Actions and the Blockchain Ecosystem Offer Two Distinct Narratives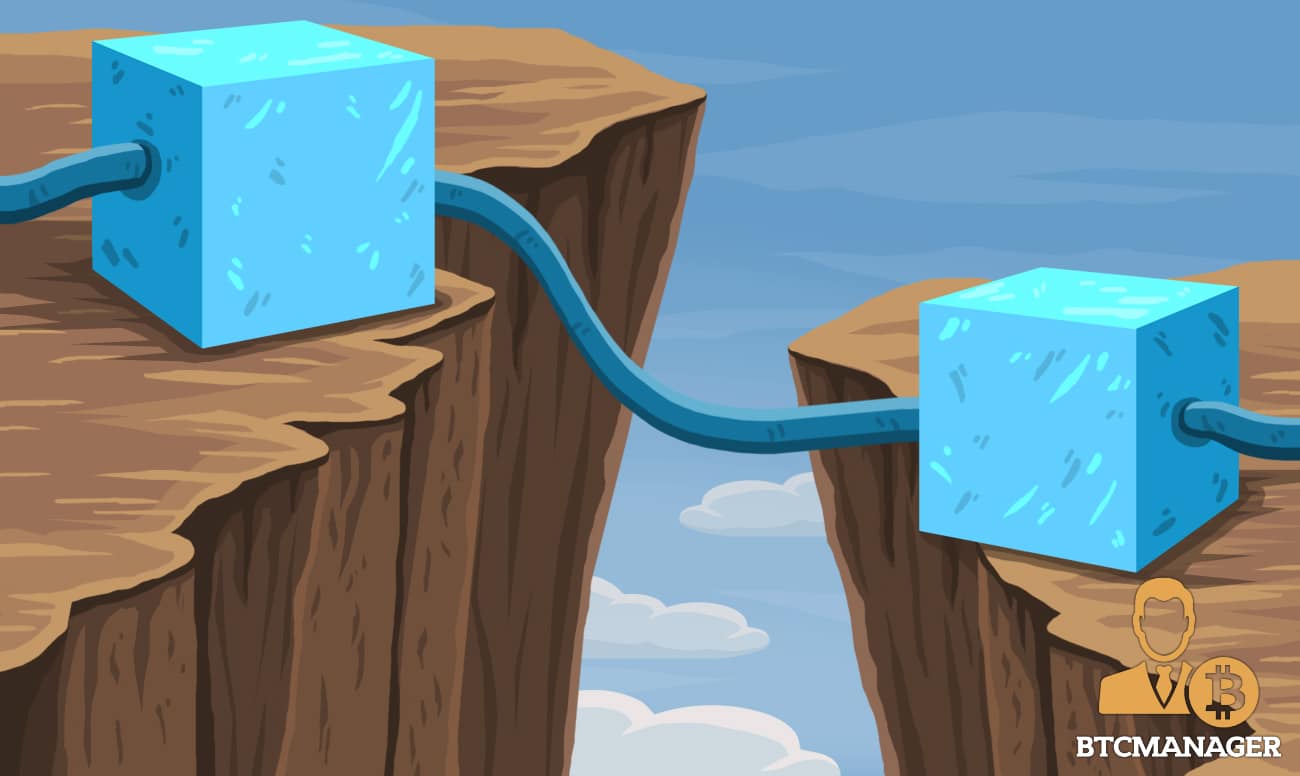 Although the cryptocurrency industry is experiencing a bearish market, the broader blockchain ecosystem is snowballing and reaching a point of maturity. Assessing the growth of the blockchain industry by focusing on the cryptocurrency market is thus a misleading metric as the technology is thriving in the broader fintech ecosystem.
Blockchain Startups to Accelerate Growth
According to venture firm Outlier Ventures, when it comes to the emerging startup sector, the industry is growing fast with many mega raises, multiple mergers, and acquisitions as cryptocurrency and blockchain-based companies look to accelerate their growth.
"This quarter has proven beyond doubt that interest in blockchain technology and crypto-assets goes beyond price and trading," said Lawrence Lundy-Bryan, the Head of Research from Outlier Ventures.
"Big consumer-facing businesses like Facebook and LINE are entering the game and will onboard millions if not billions of users."
In this article, we will explore the nature of blockchain technology in the startup, corporate, and regulatory environment to assess its growth and impact on each sector. With more specific regulations, standards, and greater validation from the industry, blockchain technology may be ready to finally "cross the chasm" and integrate seamlessly into the mainstream public.
In the second quarter of 2018, the industry raised $1.8 billion and underwent 30 mergers and acquisitions. Despite the bearish cryptocurrency industry, venture capital and buy-out activities have reached new records and surpassed funding from all previous years. While this is positive news for the industry, upon further inspection, the total amount raised in the second quarter of 2018 has been inflated by a few substantial funds in existing organizations.
These few mega raises and rounds have, however, become more common as the blockchain industry matures. A great example is Bitmain's $400 million raise, with a potential initial public offering (IPO) looming ahead in 2018. The raise was considered one of the largest Series B rounds in the blockchain and cryptocurrency sector.
Furthermore, the fast-growing cryptocurrency and blockchain-based companies are now acquiring traditional web 2.0 companies. TRON recently purchased BitTorrent, while Coinbase has bought over seven different companies in the previous quarter. As these companies look to accelerate growth and spread into the mainstream public, there is a lot of exit opportunities for smaller companies and early-stage investors. "A key macro-trend we are observing is the increasing levels of M&A," said Jamie Burke, the CEO of Outlier Ventures.
"We are seeing protocols launch venture funds and accelerators as well as they acquire equity-backed companies and teams to scale development or buy network-market-fit."
Enterprises Are Driving Blockchain Adoption
On the enterprise end, corporate venture capital in the blockchain sector has, however, not increased over the previous quarter. In the quarterly report, Outlier Ventures did note that the previous early-stage investments in the industry could signal greater interest and an increased appetite for risk from corporates in the future.
Many financial institutions are eager to offer token exchange services for their clients and related services in the upcoming quarter.
SBI Holdings, for instance, launched their token exchange venture in the previous quarter, while LINE the messaging application, also launched BitBox, a cryptocurrency exchange. The Robinhood application also integrated a number of altcoins to increase the sheer diversity of tokens to provide their users with a more extensive variety of cryptocurrency assets.
While blockchain technology has made its mark in the fintech enterprise sector, it's interesting to see that it is also used in other disciplines like supply chain management, identity purposes, while other companies are even exploring the idea of having a stable currency. Due to the increasing demand for blockchain-based services, enterprises are also given a shorter amount of time between the planning of the launch of a project, and its actual implementation and roll-out.
Corporates may have expressed a greater interest in blockchain technology; however, many enterprises continue to work behind walled environments. The fragmented and secretive work culture has therefore resulted in many enterprises working independently of one another.
Governments Are Embracing Blockchain Technology
When it comes to regulations, 2018 has been an interesting year for the development of regulatory bodies. Interestingly, these organizations appear to have sought expertise and advice from others in the ecosystem. In some areas, regional governments have also instructed banks to avoid working with cryptocurrency exchanges, as an attempt to exert more regulatory control over the situation.
Burke's team noted that this decision could backfire as individuals can still look to peer-to-peer and cash-based exchanges instead. Implementing robust regulations is important since there is a strong correlation between areas with poor cryptocurrency exchange regulations and increased levels of token-related crimes.
It appears as though there will also be a substantial shift and divide between cryptocurrency-friendly and strict countries. A regulatory arbitrage will exist as long as there are countries with friendlier regulations. These countries leverage their flexibility and openness to attract new blockchain-based startups and incoming capital. Entrepreneurs and investors in the scene will flock to these countries to avoid any regulatory trouble and scrutiny.
Regulatory arbitrage will punish nations that act in haste against #crypto.

— Chris Burniske (@cburniske) September 21, 2017
While some Governments are attempting to exert control over the situation, many governments are looking at blockchain technology as a new approach to provide their citizens with improved bureaucratic services. They have been approaching startups, enterprises, and even think-tanks to explore different ways to implement some form of distributed ledger into legacy systems.
Although there is great progress with blockchain technology in the startup, corporate and regulatory sector, Irving Wladawsky-Berger, a Research Affiliate at the MIT Sloan School of Management and Fellow of the Initiative on the Digital Economy believes it will be a while before blockchain technology is integrated with the mainstream public. He told BTCManager that:
"While blockchain is making lots of progress in 2018, I don't believe it will have crossed the chasm because there are still few production applications. In my opinion, we are still a few years aware from blockchain crossing the chasm."