Blockchain Technology Market Likely to Be Worth $20 Billion by 2024, Claims Report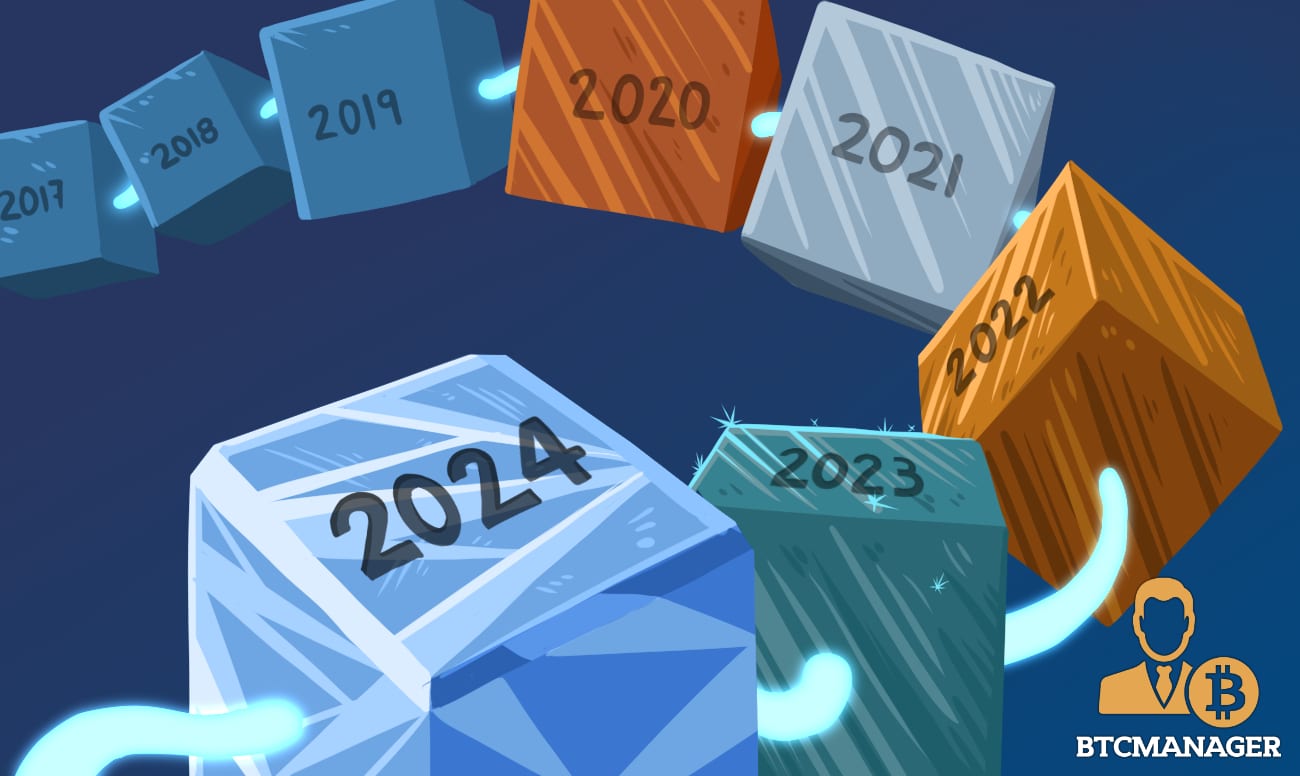 According to a March 19, 2019, press release by market intelligence and research firm Transparency Market Research (TMR), the market for blockchain technology is expected to surge at a compound annual growth rate (CAGR) of 58.9 percent during a forecast period of 2016 to 2024.
Global Blockchain Industry to Be Worth $20 Billion in 2024
The press release highlights that the global market for distributed ledger technology (DLT) stood at $315.9 million in 2015. However, if the industry continues to grow at a CAGR of 58.9 percent per annum, it could be worth $20 billion in 2024.
At present, the competitive landscape of the blockchain technology market is highly fragmented in nature due to the presence of an array of tech startups and heavyweights.
Given the fact that the industry is still mostly untapped, enterprises all over the world are burning the midnight oil to capture as much share of the market as possible. This can be observed in the form of large sums of money bagged by startups from venture capital firms, and relentless expenditure on advertisement and marketing.
The emerging industry has piqued the interest of a number of global tech giants including the likes of Microsoft, IBM, SAP, Oracle, Intel, Amazon Web Services, and Huawei, among others.
North America to Spearhead Blockchain Adoption
Although the emerging technology has gained praise from almost every country on the planet, the report notes that North America will lead the blockchain market in the coming years.
The report mentions the steady rise in the adoption of cryptocurrency in the retail sector as one of the primary factors that put North America in the driver's seat for blockchain adoption.
However, the report also states that due to the relatively young age of blockchain technology, a number of developing economies are hesitant to embrace it fully due to a lack of awareness.
The commentary also doesn't forget to mention how stringent government regulations on cryptocurrencies, (such as those in India and China) are stifling the growth of the space.
Although many acclaimed economists and tech enthusiasts continually voice their opinions saying how blockchain has become a buzzword in recent times, it cannot be denied that the general interest towards the technology is far from waning.